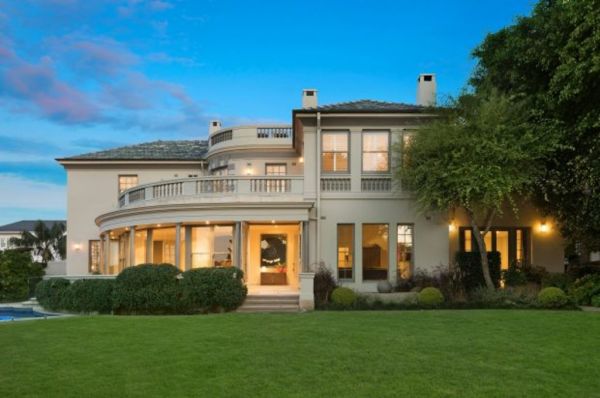 Investment banker Scott Malcolm sells Edgecliff trophy home for $15 million
Investment banker Scott Malcolm and his wife Jane Taylor scored Sydney's highest sale of the weekend when a local buyer agreed to pay more than $15 million for their trophy home Carmel.
The result wasn't the $19 million they originally hoped for when it was listed in April, but is at least more than double the $6,775,000 the couple paid for it in 2001.
The executive chairman of Greenstone Partners and his wife are moving to Elizabeth Bay, where they paid $8.55 million last year for a penthouse that was previously owned by Hermes Australia boss Karin Upton Baker and her husband Gary Baker.
Michael Pallier, of Sotheby's International, was gagged by confidentiality orders from revealing the sale price but confirmed it had sold. Multiple sources say a local buyer paid a "smidge over $15 million".
Set on 1290 square metres and designed by 1930s-era architect F. Glynn Gilling in his classic Mediterranean villa-style, it was built for prominent stockbroker of the day Stanley Utz, who became federal treasurer of the Liberal Party in the 1950s.
The property has garnered an impressive line-up of equally notable owners over the decades. The founder of the Daily Mirror tabloid newspaper Ezra Norton bought it in 1959 for £17,000 soon after he married his secretary Emma "Peggy" Morrison.
Newspaper mogul Rupert Murdoch bought it in 1968 for $200,000 from the late Gladys Penfold Hyland, of the Penfolds Wine family.
Businessman John Mellick and his wife Gemile bought it in 1990 for $3.25 million, transferring it to their daughter Kate and her husband Dominic Roche, of the wealthy Nutrimetics family for $4.5 million in 1999.
When the Roches sold it to Malcolm in 2001 for $6,775,000 it set a suburb record that remained unbroken until sold again on the weekend.