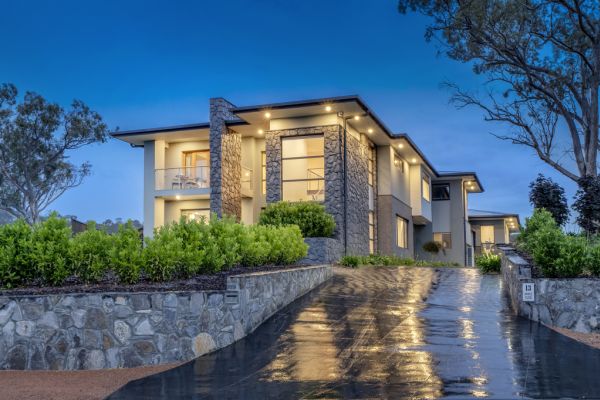 Jerrabomberra records its first sale over $2 million
Lucy Bladen
twitter
Editorial producer
A five-bedroom Jerrabomberra house has sold for $2.1 million, beating the previous suburb record by almost $200,000.
Contracts were exchanged on the home at 13 Myrtle Close on Monday. This is the first single residential sale in the suburb more than $2 million.
The internal living area of the home is a whopping 635 square metres, and it has six living spaces. The block size is 1361 square metres.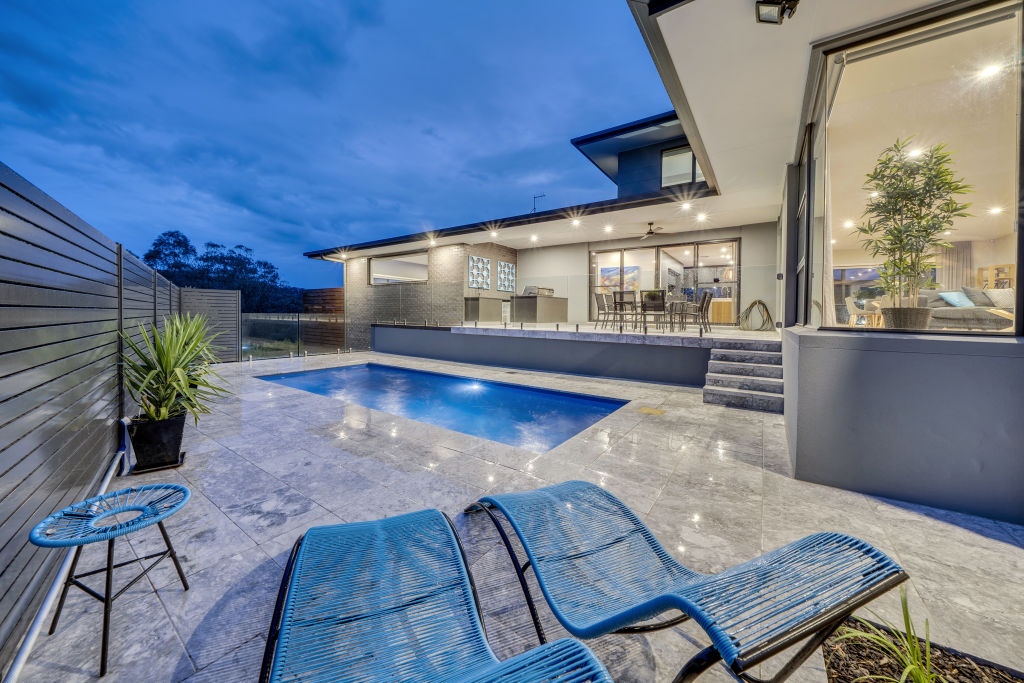 The distinctive block combined with views set the home apart, said Edge Real Estate listing agent Steve Thomas.
"The block is long and narrow [and] the neighbours are further away than most other homes in Jerrabomberra," he said.
"The block [has] panoramic views to the front and bushland to the rear … when you put those things together, it's fairly unique."
The house, which was designed by architects Stylish Home Designs, was only completed two years ago and the vendor was the builder.
While Mr Thomas would not disclose the buyer or their profession, he said, "It was really a case of finding a buyer to match the house", and it will be a family home.
Records show the vendors purchased the block in 2015 for $490,000.
Jerrabomberra's median house price is $695,000, according to Domain, while year-on-year it is down 4 per cent.
Mr Thomas said the suburb could offer value.
"Despite the fact [of] it being a fantastic result for Jerrabomberra … the analogy being if it was located in the Inner South it would be a $4 to $5 million house," he said.
"I believe Jerrabomberra presents great value for money."
Prior to this sale, Jerrabomberra's highest property sale was at 10 Benalla Court, in North Terrace, which sold in 2015 for $1.905 million.
Last year, 133 Waterfall Drive sold for $1.7 million.
A great deal of development is currently underway in Jerrabomberra. A new eight-hectare shopping precinct is being constructed and the sod was recently turned on the new housing estate of South Jerrabomberra.