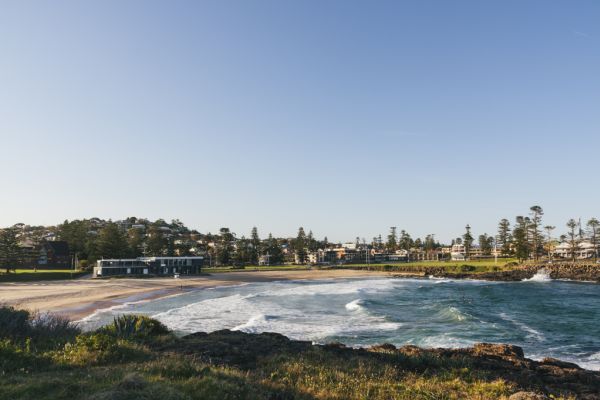 Kiama: Why Sydney's affluent buyers have their sights set on this coastal town
Just beyond the city limits of Sydney, the scenic seaside village of Kiama continues to capture a lot of attention.
It could be the calming presence of the breaking waves, the comforting wink from the iconic lighthouse, or the exhilarating sound from one of the world's biggest blowholes — by any means, it's not hard to see why this laid-back coastal town easily inspires a sea change.
The name Kiama is from its Wodi Wodi Indigenous name "Kiaram-a", to which some sources give the meaning "where the sea makes a noise"— a reference to the famous blowhole.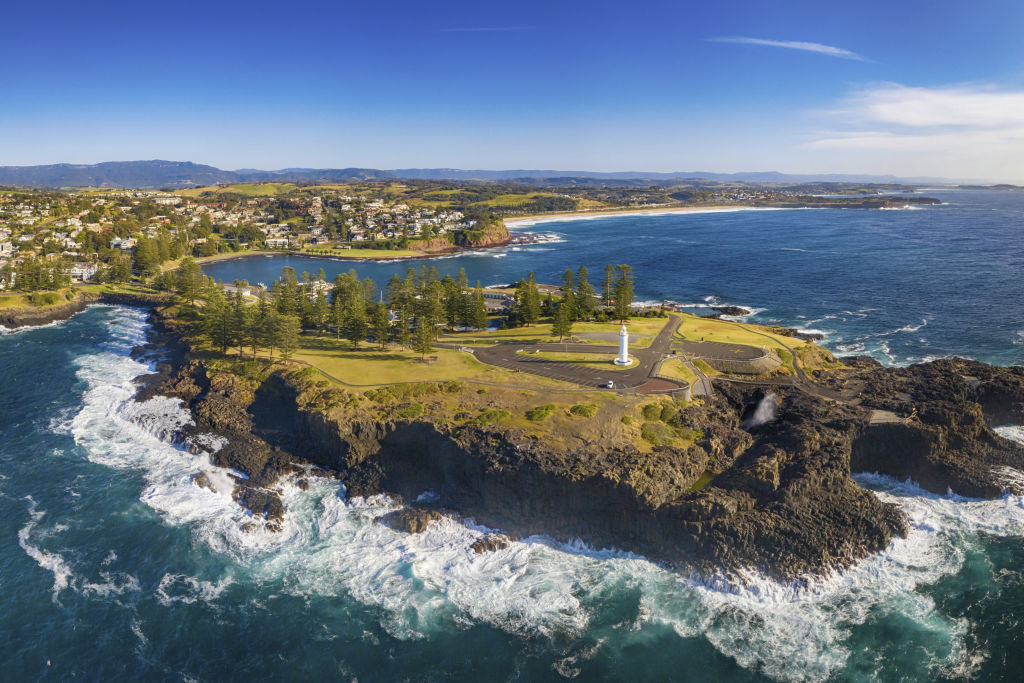 Framed by the beautiful Pacific Ocean on one side and stunning green vistas on the other, Kiama has long been a magnet for retirees, but according to Daniel Watt of South Coast Prestige Properties, this is changing.
"Given people's growing ability to telecommute, young professionals and families are moving to the area and taking advantage of this trend, happily making the 90-minute commute from Kiama to Sydney, once or twice a week," says Watt.
"What's more, Kiama is at the southern end of the electric train line to Sydney's airport and CBD, providing fantastic connectivity for those who need it."
Aside from the town's famous beaches, Kiama's property market is also making waves, with the median house price rising 26.1 per cent to $1.16 million in the latest Domain House Price Report.
"Specifically, the waterfront reserve, headland portion of Gwinganna Avenue is widely regarded as the Mayfair of the local market, with strictly limited supply and sweeping views over everything the area is renowned for," Watt states.
"You are in very good company here, with the beach literally at your backdoor and all the convenience of town just minutes away."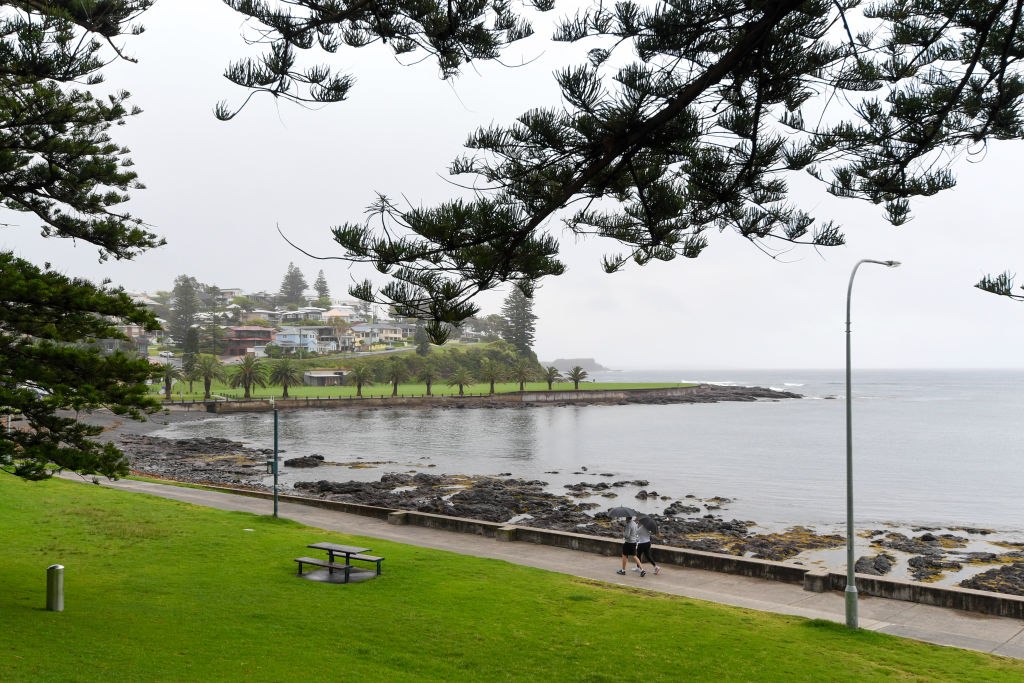 Similar to other notable waterfront locations within two hours of Sydney, Watt notes how the area is feeling the influence and affluence of the Sydney market.
"Kiama's natural beauty and local attractions have always been a drawcard, but more recently, great schools such as Shellharbour Anglican College have emerged to further broaden the demographic appeal of the area," he says.
"The Albion Park bypass has also sliced the travel time on the roads for those getting in and out of the city, along with the short term holiday market only continuing to boom."
While sprinkles of a more cosmopolitan lifestyle are certainly present, Kiama retains the simplicity of yesteryear, revealing a close-knit community with no traffic lights in sight, tapping into people's primitive desire to return back to basics.
Take for example Simone Holz, owner of local fashion and homewares boutique store Empire23, who together with her husband, Steve Norris, have raised their two children in Kiama, noting it to be a great place to live as a family.
"My husband and I both grew up in Kiama, and both our children have been able to go to great schools, play local sports, and make good friends," says Holz.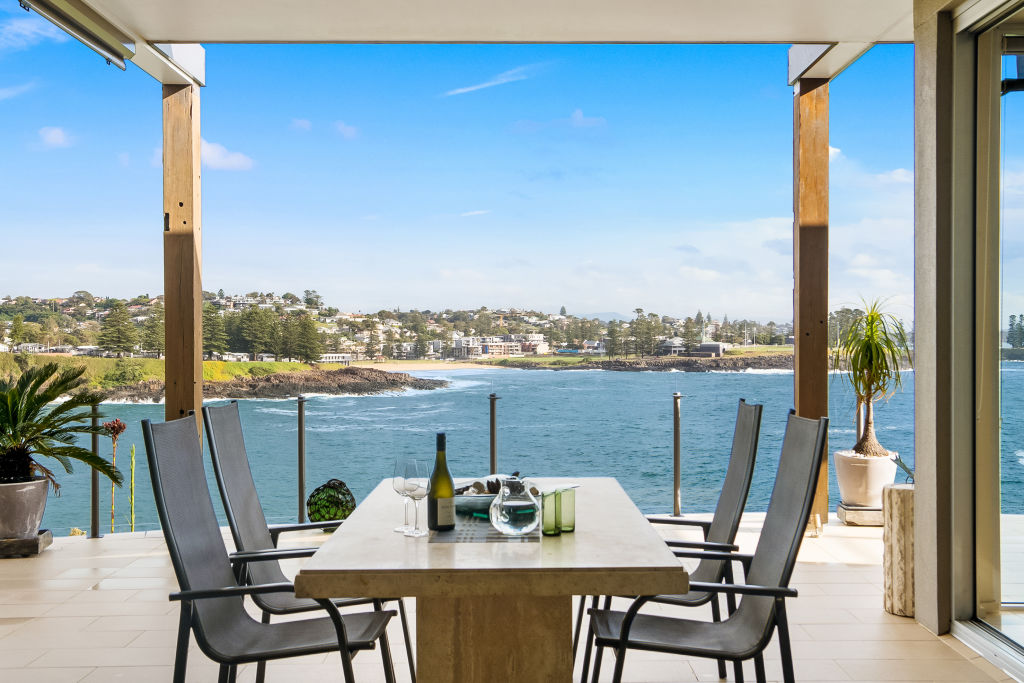 "Kiama's small-town feel is what has allowed me to build strong relationships and friendships with local and loyal customers, making even the challenging days all worthwhile."
While the proximity to Sydney is something Holz and her family have thoroughly enjoyed over the years, they have never taken for granted Kiama's very own gems.
"A typical weekend in Kiama consists of breakfast in one of the many cafes in town, followed by a stroll down the main street visiting small boutique stores, and finished with a refreshing swim in the crystal clear waters of our beautiful beaches — what can be better than that?"
One to watch
Commanding a prestigious beachfront position with direct access to Kendalls Beach, this architecturally designed home features open plan living, amazing indoor-outdoor flow, and floor to ceiling windows allowing for glistening ocean views and beyond.
South Coast Prestige Properties' Daniel Watt is taking expressions of interest with a guide of $8 million.