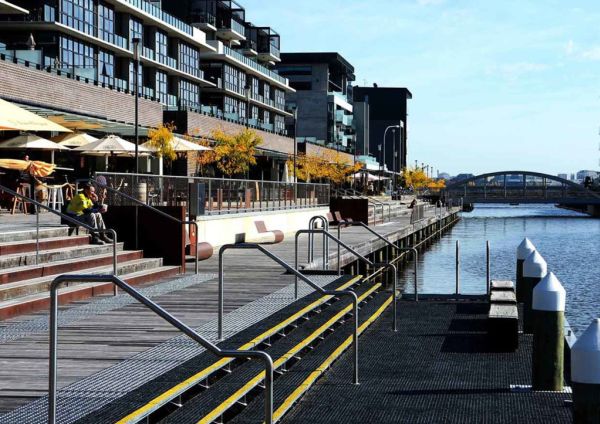 Kingston: The historic Canberra suburb evolving from industrial to hip
Even for those not overly familiar with the nuances of Canberra geography, the name of Kingston is likely to register immediate recognition.
Established in 1922 as one of Canberra's first official suburbs, the waterfront locale remains a historic site while also offering the best that contemporary city life has to offer.
While its foreshore was once home to industrial institutions such as the original powerhouse, the Bus and Transport Depot, and the Government Printing Office, the suburb today is renowned for its restaurants, cafes, watering holes and parks.
"The thing about Kingston is waterfront interaction," says Canberra designer Anton Scott-Cameron. "While Canberra is built on a lake, unless you're walking along it, there's not a whole lot of lakeside amenity. Kingston Foreshore most definitely has that in terms of restaurants, bars and recreation. I think people are certainly migrating towards it."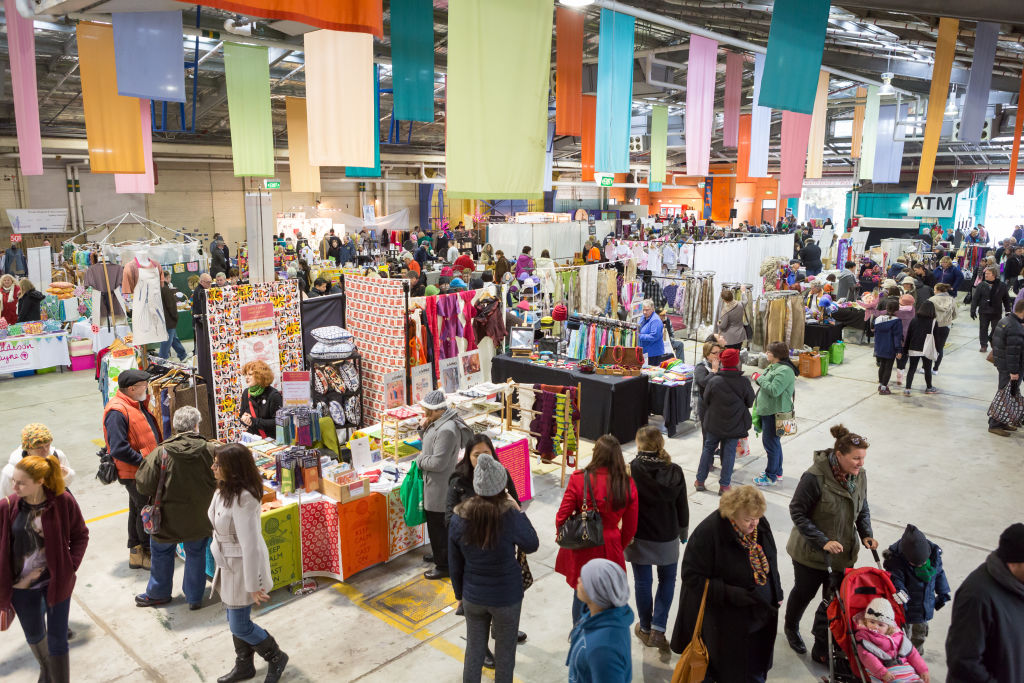 Scott-Cameron, director and senior designer at Swell Design Group, believes the area is becoming the type of precinct for which Canberra has long yearned. "In summer and spring, it's a really active location where people are outside," he says. "There are so many people around. It's wonderful."
Apart from a slew of amazing cafes, bars and restaurants, there are numerous other attractions.
On the artistic front, for instance, Kingston is home to Canberra Glassworks – the only facility in the country wholly dedicated to contemporary glass art. Next door is the multi-award-winning Old Bus Depot Markets featuring a relic of the city's industrial past that's been converted into a Sunday institution.
Oliver Ransan-Elliott, a physiotherapist and director of Kingston's SportsTec Clinic, says the suburb is benefiting from a stunning transformation.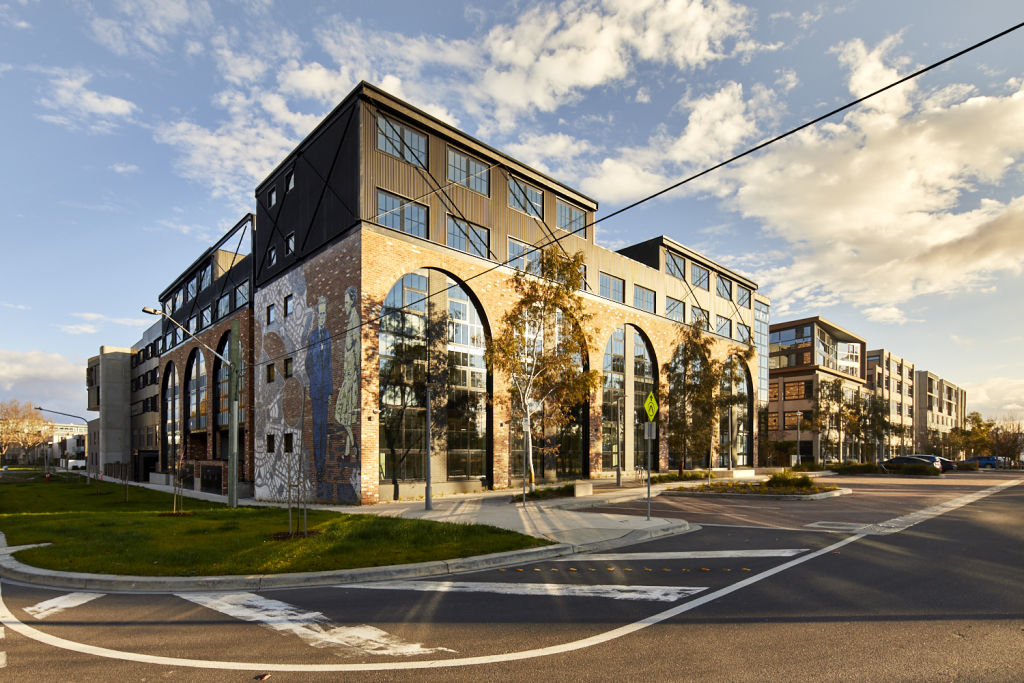 "It's hipsterfying without the hipsters, which is good," he says. "It's a bit of a cool place without being too cool for school. It's very non-Canberra, a little oasis basically.
"More locals are discovering it. Especially with COVID, I think people are appreciating their local bars. You've really got everything you could want here. You can go boating on the lake for a bit of an adventure, or even just go around the lake on scooters, starting off at the foreshore. It's a really beautiful trek."
Canberra developer John Gasson is part of the suburb's continuing evolution through his Kingsborough Village apartment development.
A new precinct designed to pay tribute to the area's industrial origins, the development's latest release, Woolstore, features 60 apartments designed by DNA Architects. On its rooftop, shared terraces take in sweeping views, with citrus trees, rooftop barbecue and outdoor dining spaces.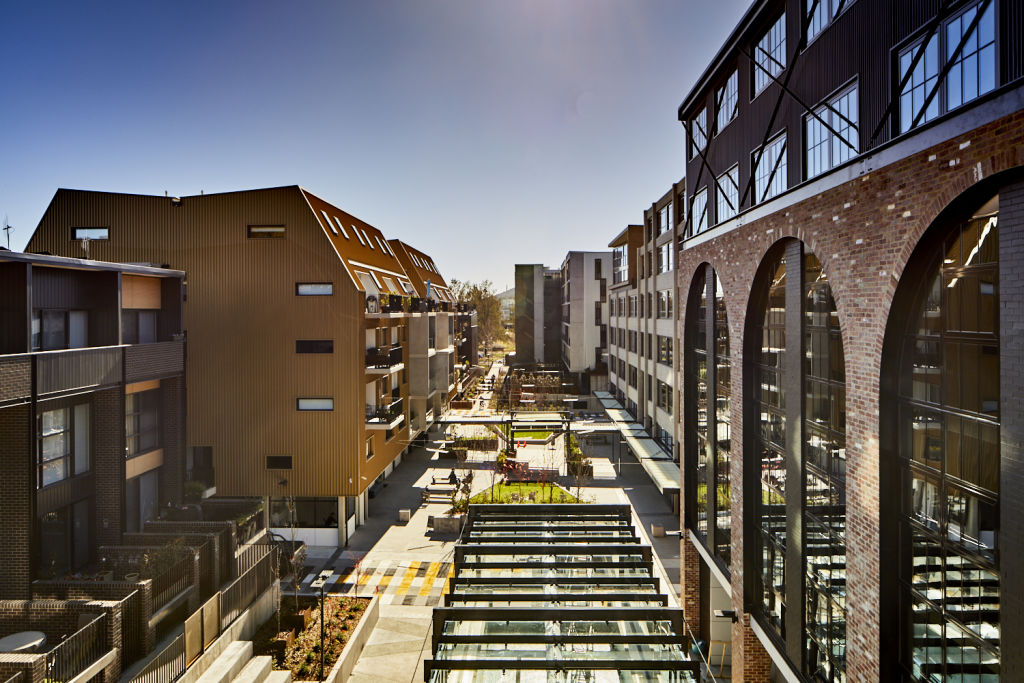 "Canberra doesn't have a lot of industrial history, but the history it does have is linked to this area," says Gasson. "The old Government Printing Works and the city's original electrical infrastructure was down here, so we wanted from the outset to get an industrial flavour into the village.
"I'd always liked the Woolstore building in Pyrmont [Sydney], so the brief to the architect was to repeat something similar."
As a life-long Canberra resident, Gasson was inspired to not only pay homage to the area but to create something different.
"When I was young, I used to come down to the Kingston Foreshore where we had an old rowing shed," he says. "I knew a lot about the area, so I wanted to pay respect to that.
"But I also wanted to create a point of difference as well. There are apartments going up all over the world and all over Australia, and they all look the same. We tried to let the architecture speak rather than the developer. I really do think it's worked."
This article has been created in partnership with Kingsborough Village.