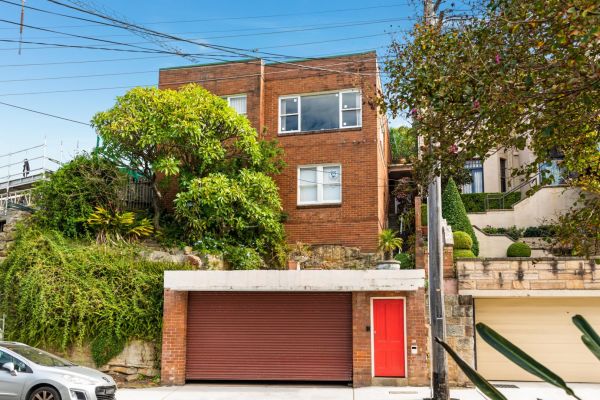 Lavender Bay knockdown sells for $6.71m at auction, $1.21m above reserve
A lower north shore house with harbour views and a date with a wrecking ball sold for more than $1.2 million above reserve on Saturday.
More than a dozen bidders and 100 people turned out for the auction of the Lavender Bay property, on the market for the first time in more than four decades.
Bidding on the three-bedroom, two-bathroom property at 20 Bay View Street began at $5 million and went up in $100,000 increments, quickly passing the $5.5 million reserve.
Nine of 14 registered bidders competed, with the bidding slowing to $20,000 jumps, then $15,000 and $10,000 increments, before the hammer fell at $6.71 million. The property sold through Tom Scarpignato and Mark Jackson of Belle Property Neutral Bay.
Records show the home last sold in 1977 for $80,000. With inflation, that would equate to almost $450,000 today.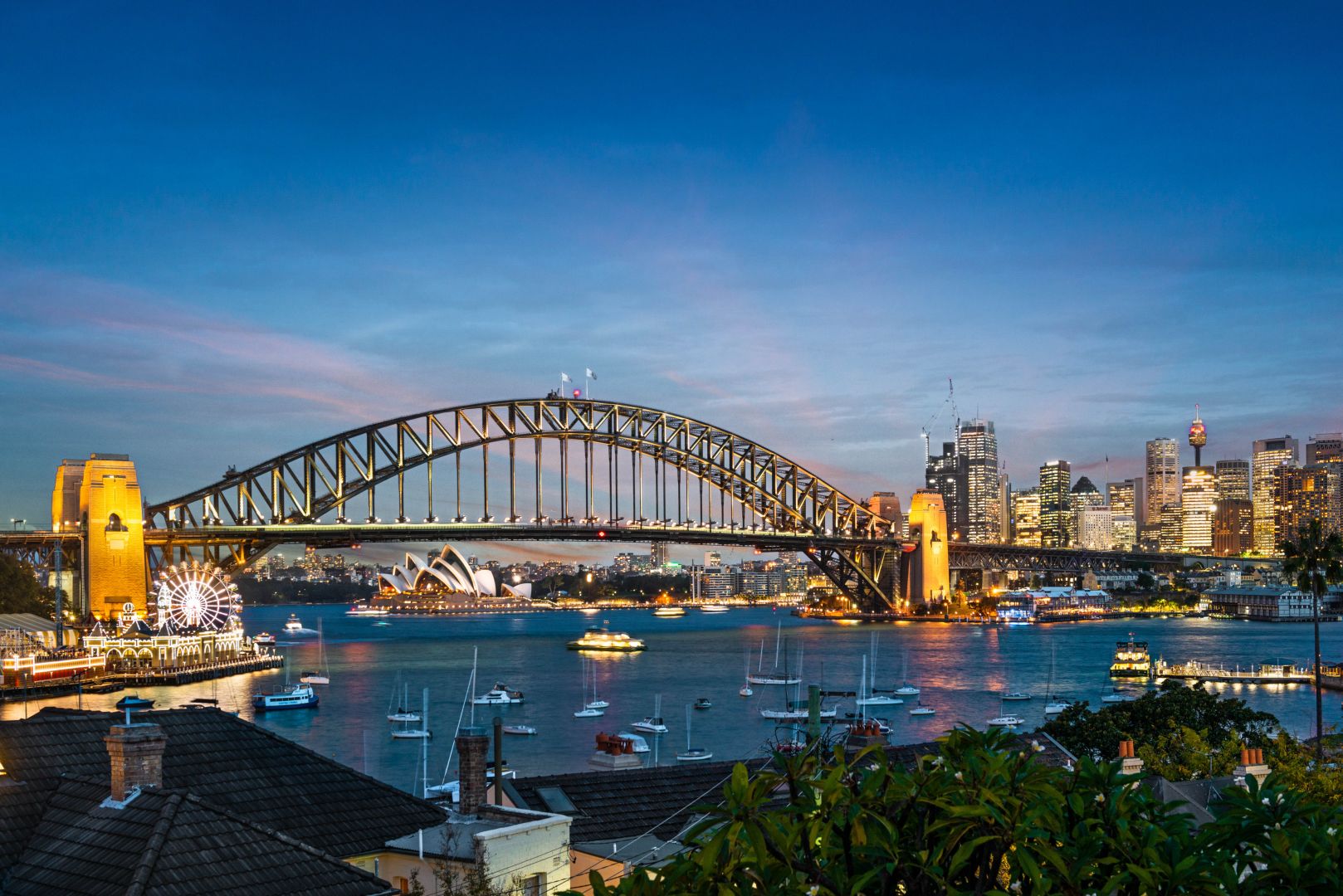 The Lavender Bay property was one of 471 Sydney homes scheduled to go under the hammer on Saturday, down from 598 the same weekend last year.
Sydney's clearance rate on Saturday was 70.6 per cent, from 333 reported results.
Mr Scarpignato, who had anticipated about six bidders, said the result was well above his expectations.
"I was thinking if we got to the guide [of $5.75 million] or a little above, that would be good," Mr Scarpignato said of the property. It sold with architectural plans by Allen Jack+Cottier.
"It's been popular because it's one of the last homes [on the street] that probably has not been knocked down and rebuilt, and it has never to be built out views."
The property was snapped up by local downsizers who plan to knock the house down and rebuild on the 373-square-metre block. The five-bedroom house next door, on 620 square metres, sold in 2015 for $9.85 million.
It comes two weeks after another lower north shore home — a deceased estate at 4 Balmoral Avenue, Mosman — sold for $1.01 million above reserve.
Domain economist Trent Wiltshire said the market had picked up of late, with Sydney's clearance rate about 60 per cent – its highest point in more than a year.
"In line with the pick-up in the market, there is the occasional very strong auction result, particularly in higher priced Sydney suburbs," Mr Wiltshire said.
But market conditions are still soft, he warned, with the clearance rate still below the decade average and auction volumes also down 20 per cent year on year.
"The mood has shifted," Mr Scarpignato said. "I'm not saying prices are going to go up in a hurry, but there's been a few pieces of positive news that have given buyers confidence."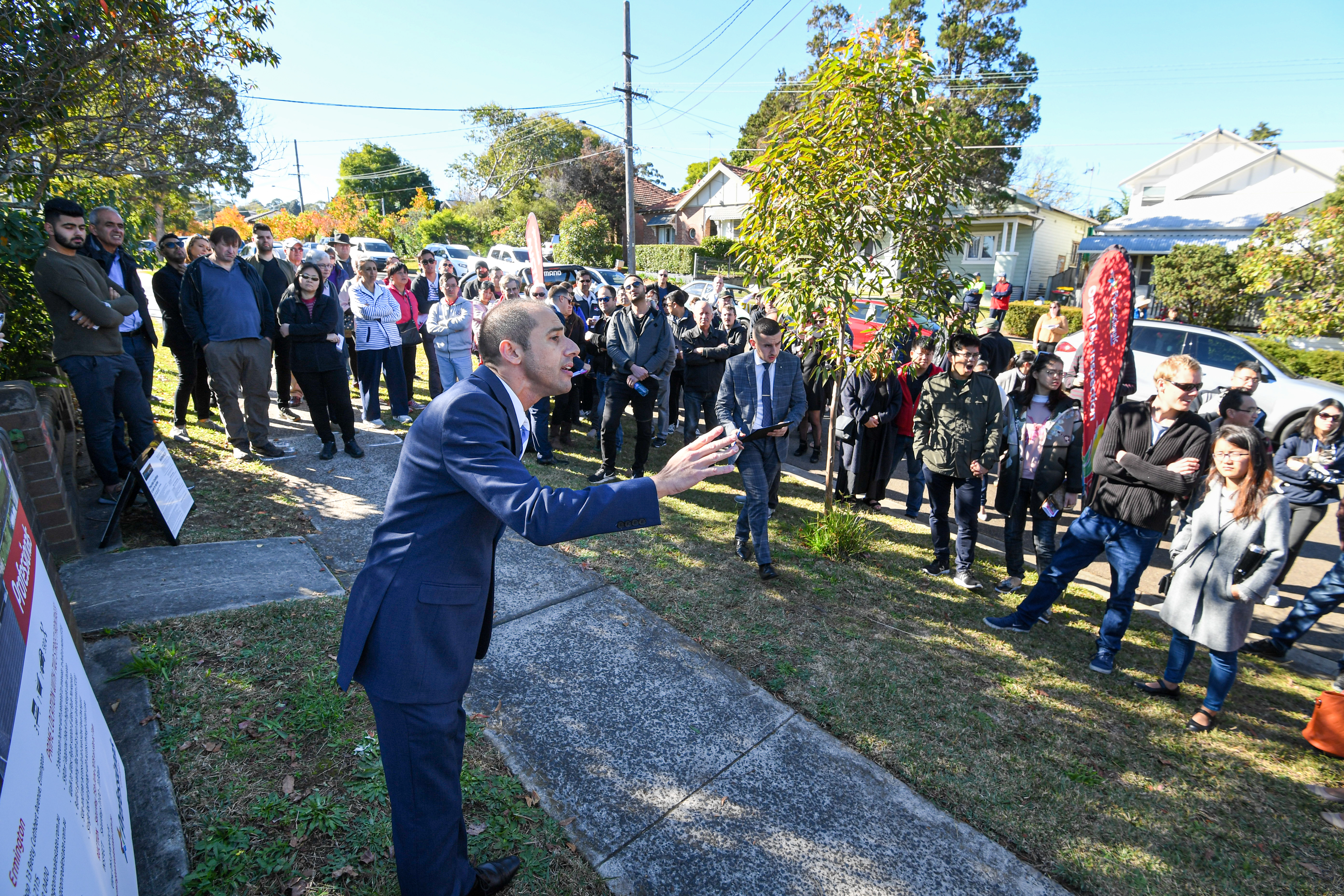 Several suburbs west, another knockdown proved even more popular with buyers, with 32 registering to bid at 15 Linton Avenue, West Ryde.
Bidding on the three-bedroom house began at $800,000 and seven bidders took part, making more than 50 bids on the 590-square-metre property before it sold for $1,335,000 – $255,000 above reserve.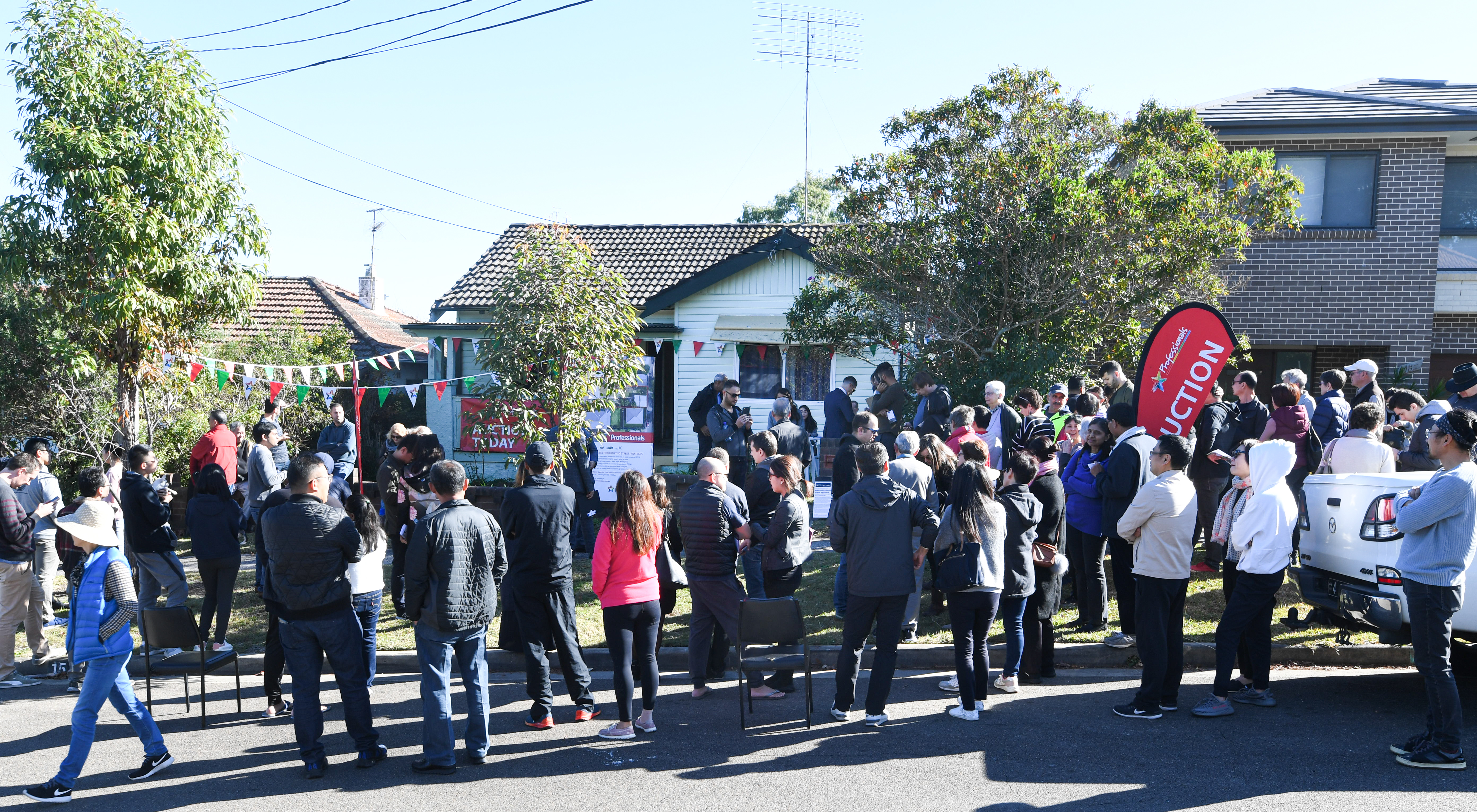 Vendors Trevor and Max Wheat were delighted with the result for their childhood home, which records show their parents bought for £4650 in 1964.
"That's a big figure for West Ryde," said Trevor. "Mum and dad would be so happy, that was what they left for us."
Paul Tassone of Professionals Ermington said the "insane" result was well above the $1.01 million a three-bedroom house across the street sold for last month. However, he noted it was a smaller 556-square-metre block.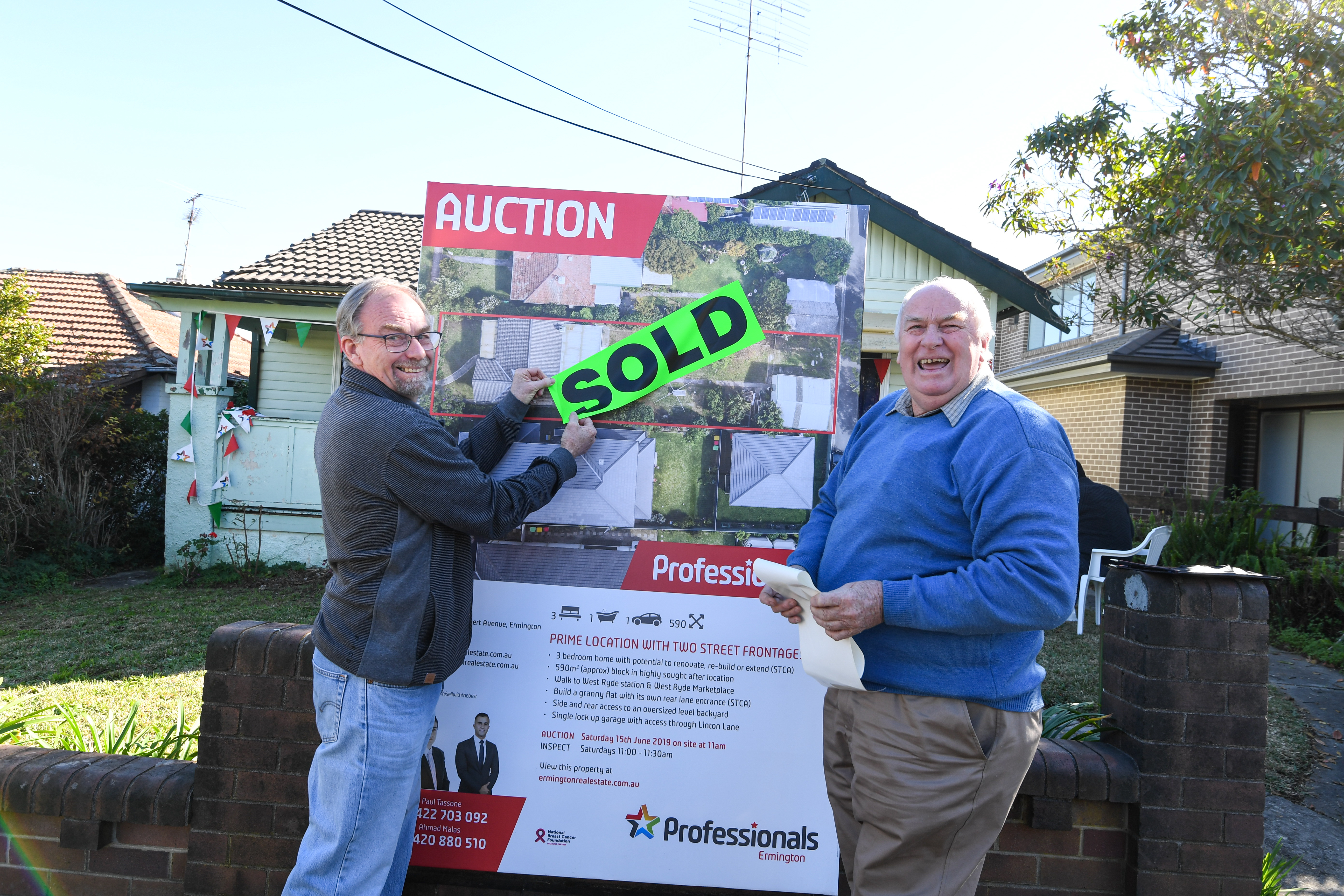 In the eastern suburbs, the four-bedroom North Bondi house of photographer Prue Ruscoe sold for $175,000 above reserve.
It was a two-horse race for 70 Gilgandra Road between a Hong Kong buyer bidding via phone and a local family. 
Bidding started at $2.9 million and climbed in $50,000 jumps to $3.2 million before slowing to smaller increments. The 220-square-metre block sold through Debbie Donnelley of Phillips Pantzer Donnelley for $3.3 million.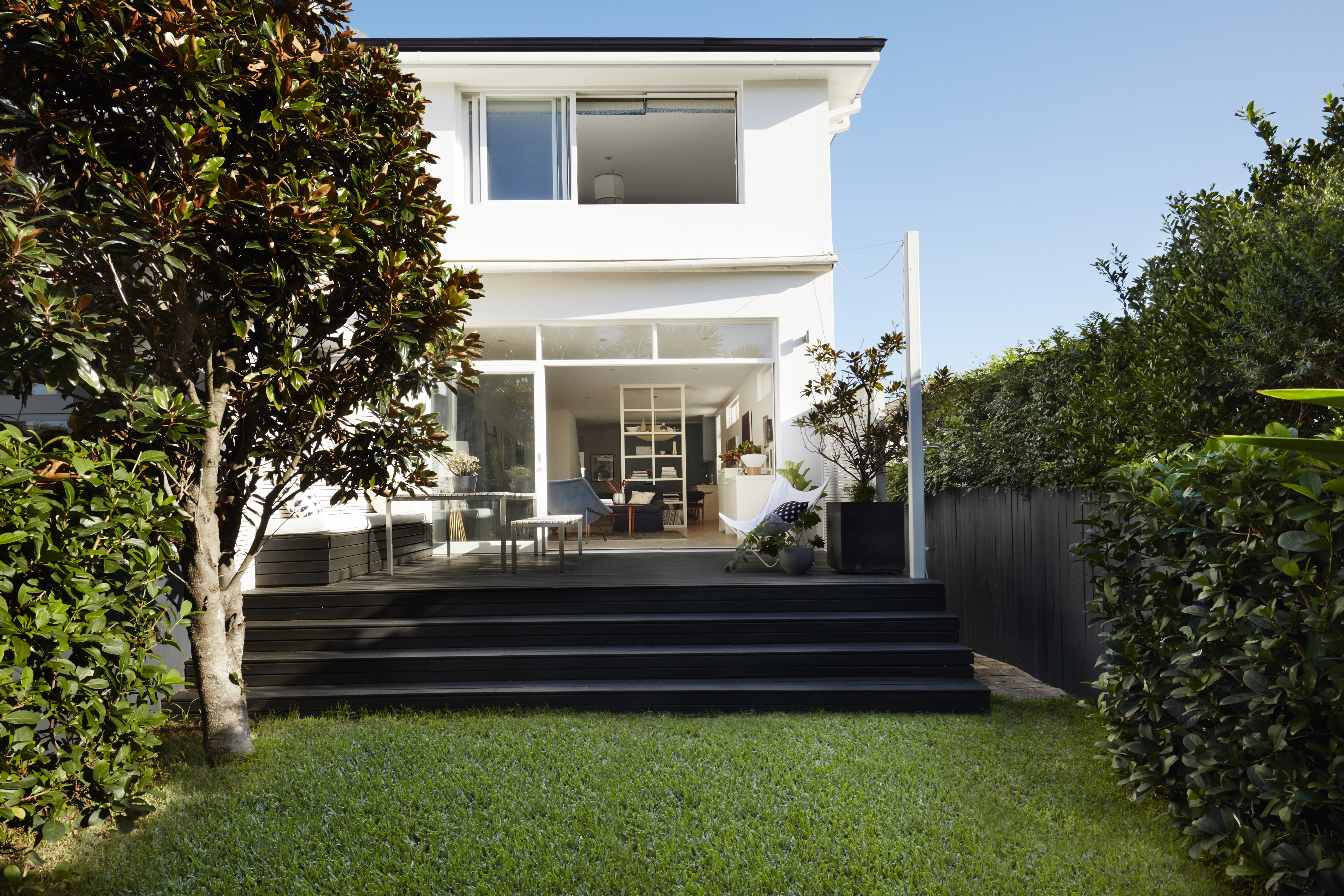 It was snapped up by the Hong Kong buyer, who has not seen the property in person and plans to relocate back to Australia soon.
Ms Ruscoe and her husband, former commodities trader George Moretti, bought the property in 2001 for $709,000 as a home-rebuild project. They are looking to downsize closer to the city.
In Alexandria a two-bedroom house at 48 Jennings Street sold for $1.46 million, after more than 50 bids pushed the price $260,000 above reserve.
While 18 bidders turned out to try to nab the home, only eight threw their hat in the ring. Bidding kicked off at $1 million and rose mostly in $10,000 and $5000 increments.
The 145-square metre block sold through Brad Gillespie of The Agency Eastern Suburbs to a local couple downsizing from the eastern suburbs. It had been held in one family since 1969.
Although buyers were out in force at multiple auctions throughout the city, there were others with less luck.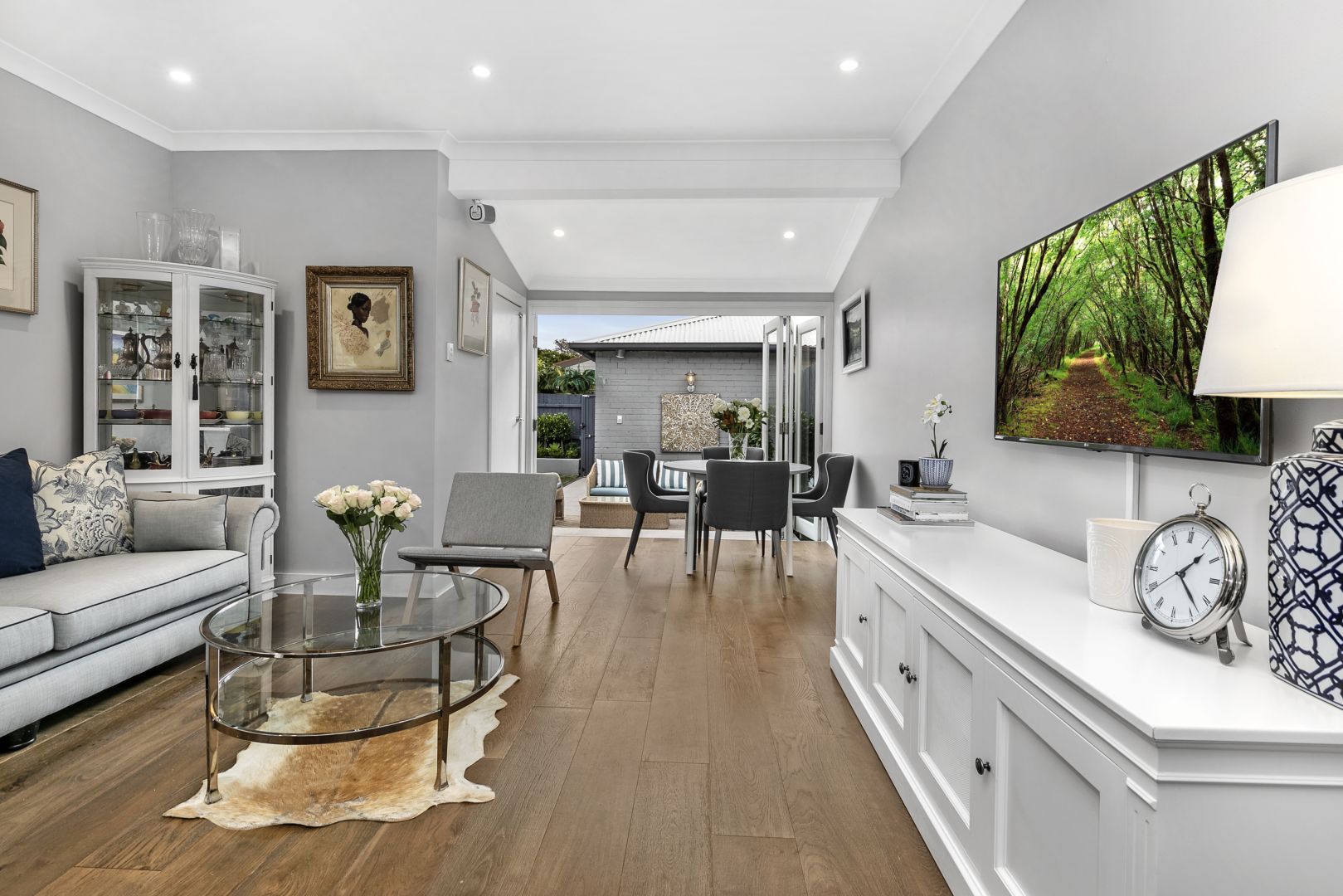 On the lower north shore a two-bedroom house at 162 High Street, Willoughby, passed in with no bids, as did a two-bedroom apartment at 61/1 Monash Road, Gladesville, according to McGrath's auction results.
In Cronulla, a three-bedroom apartment at 2/21 Burke Road, passed in on a vendor bid of $950,000.