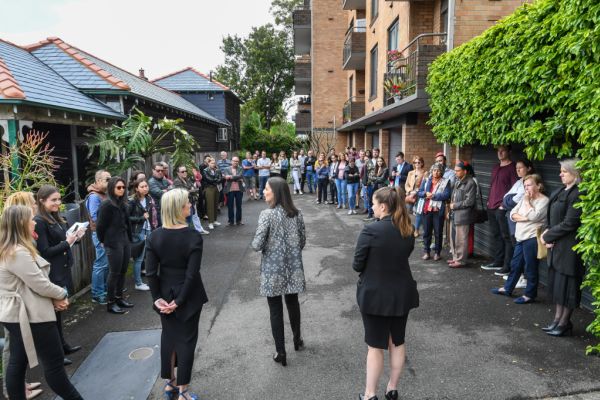 Kingsford developers snap up adjacent blocks for an eye-watering $7,355,000
An array of first-home buyers, downsizers, investors and even developers have thrown their hats in the ring at auctions across Sydney as a more subdued spring rush set in, agents and auctioneers report. 
In the eastern suburbs, the auction of two adjacent blocks at 87 to 91 Middle Street, Kingsford, on Saturday attracted eight registrations – all developers. 
A whopping opening bid of $6 million kicked off the sell-off of the combined 1348-square-metre block.  Four registered parties aggressively increased the price in increments of $20,000 for most of the auction. 
The properties – which were owned by the same family – sold for a cool $7,355,000 to a local developer.
Laing+Simmons Kingsford selling agent Nicholas Efrossynis said the successful buyer will consider their development options because the land is zoned medium density, allowing for three- to four-storey development.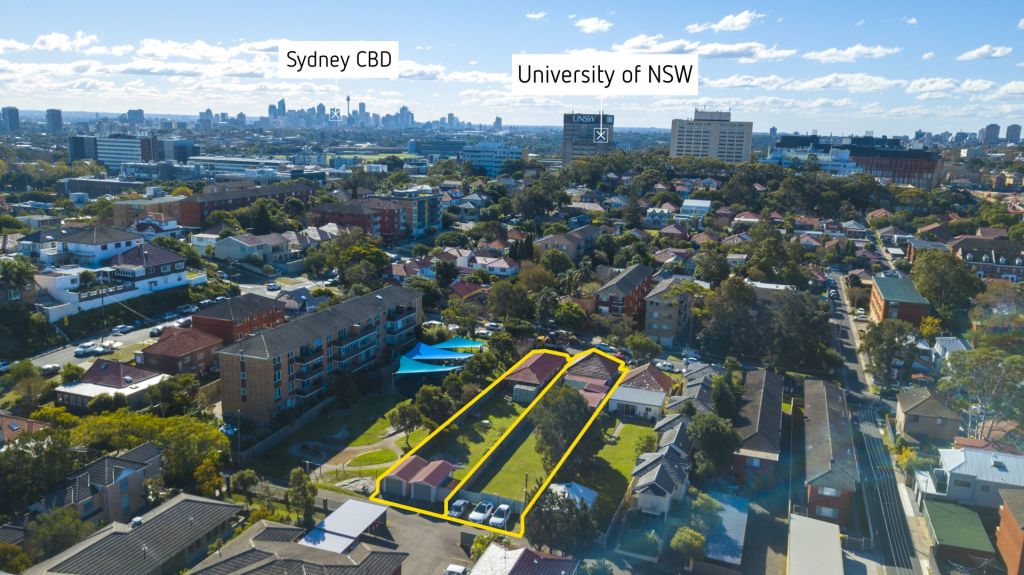 It was one of 626 scheduled auctions in Sydney on Saturday. By evening, Domain recorded a preliminary clearance rate of 78.8 per cent.
Further up the road in Bondi Beach, seven parties – mostly first-home buyers – registered for the auction of a run-down apartment at 9/56-58 Simpson Street.
Six of the seven pushed the opening bid of $720,000 up in varying increments. 
The one-bedroom property sold for $871,000 against an $800,000 reserve to a woman returning to Sydney from the United Arab Emirates.
Phillips Pantzer Donnelley selling agent Mary Anne Cronin said the deceased estate attracted strong bidding.
"It was a blank canvas. It was good one-bedder," Ms Cronin said, adding it had the potential to be turned into a two-bedroom property.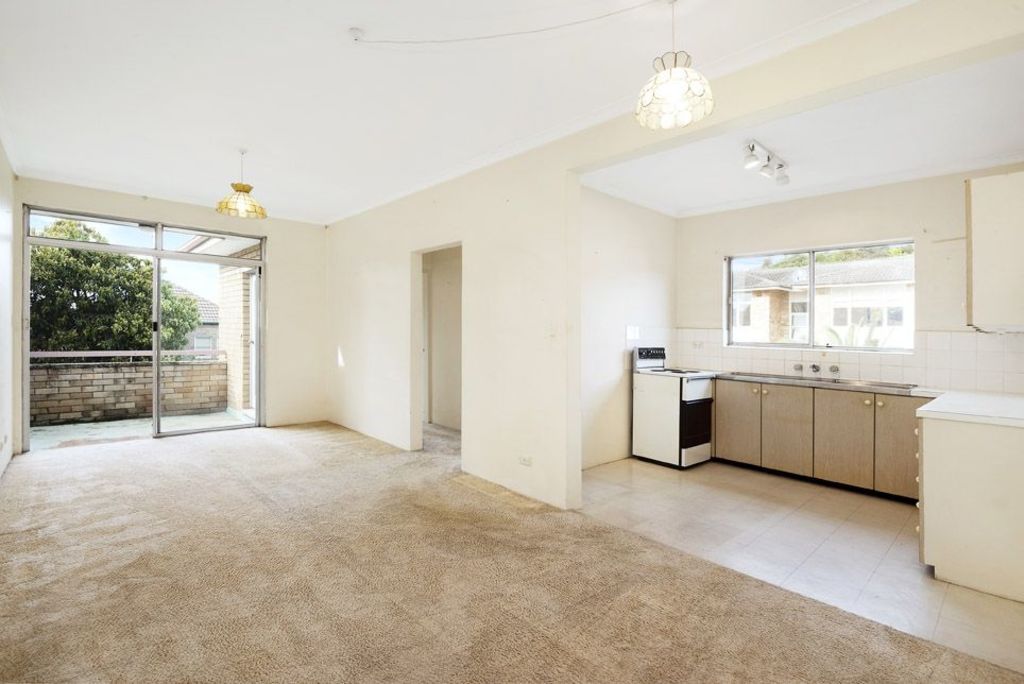 Closer to the city, 10 parties registered for a recently renovated Victorian terrace at 4 Union Street, Pyrmont.
A more diverse mix of buyers, including investors, downsizers and first-home buyers vied for the keys to this one-bedroom property.
It sold for $1.04 million — $90,000 above reserve — to an American first-home buyer who works in finance and is relocating to Australia.
Auctioneer James Pratt said more buyers were jumping into the market because they were becoming more mindful of the year's end.
"There's that end-of-year rush slowly coming into people's mind," Mr Pratt said. "There have been buyers out there able to buy but reluctant earlier in the year.
"[Buyers are realising] perhaps now is the time to buy before it keeps going up or start suiting vendors a lot more … I think they're cautious but they're savvy."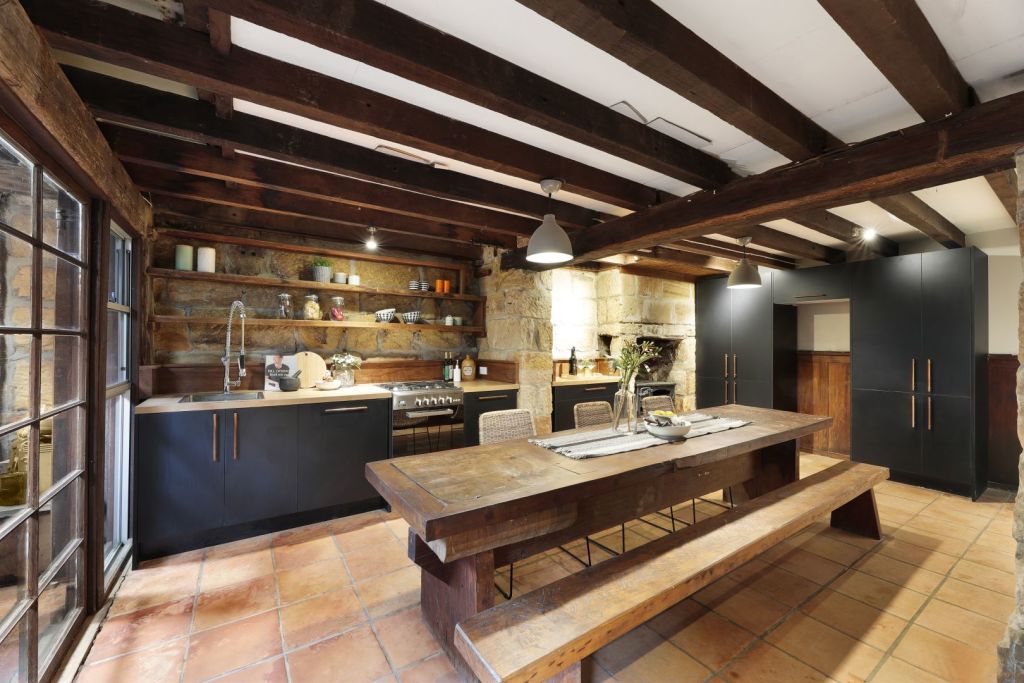 In the inner west, a ground-floor, one-bedroom apartment at 8/13 Campbell Street, Balmain, also drew a range of buyers, including first-home buyers, investors and downsizers.
An opening bid of $560,000 got the auction underway, rising in varying increments thanks to four of the nine registered bidders.
The hammer fell at $710,000 – $90,000 above reserve – to a downsizer who sold his home in Drummoyne.
Auctioneer Karen Harvey said the start of the spring selling season had seen more interested buyers and registrations.
"We're seeing that increase in numbers of people registering and I think an outstanding result like this is underpinned by a lack of stock at the moment," Ms Harvey said.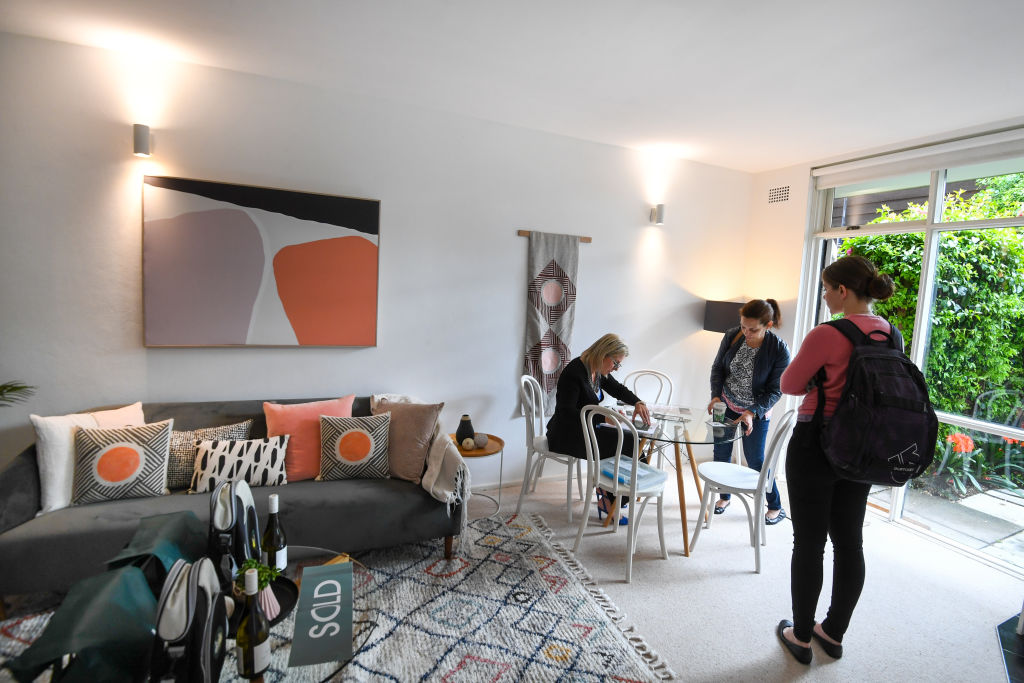 Meanwhile, another rundown house in Lilyfield attracted strong interest from investors, developers and builders.
Eight parties registered to bid on the three-bedroom property at 17 Mary St.
But it was the 433-square-metre block they were more interested in, according to Cobden & Hayson selling agent Peter Gordon.
That was evident in the strong bidding, which started at $1.85 million. It moved quickly in $25,000 bids until the hammer fell at $2.07 million.
A local couple, investors looking to rebuild and resell, walked away with the keys.
Mr Gordon said confidence remained in the market with some buyers continuing to see value in select properties.
"The value was all in the land and the redevelopment potential," Mr Gordon said. "When there is confidence in the market you tend to find those buyers will push themselves harder because they're factoring in future growth in the market."