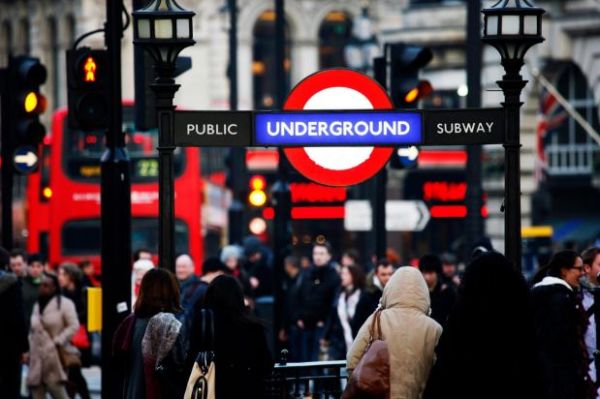 London suffers biggest fall in house prices in nine years
London's property market has experienced its biggest drop in house prices in nine years, putting a dampener on the nation's average growth.
Overall, the average price of a house in England rose by 3 per cent year on year to June to £228,000 ($A399,000), but fell 0.7 per cent in the capital – the biggest fall since September 2009.
Nevertheless, London remains the most expensive sector in the country with an average house price of £447,000, according to the figures released by the Office of National Statistics.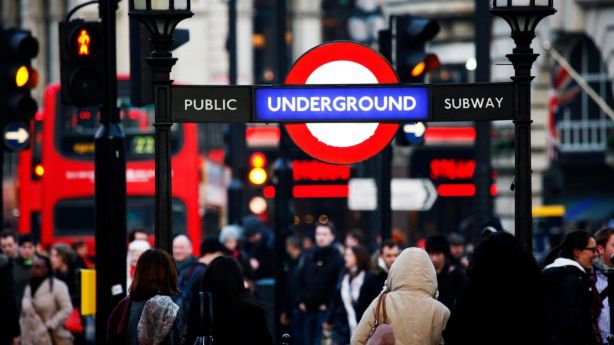 Within the city limits, large falls were recorded in the City of London, Kensington and Chelsea and the City of Westminster, all of which posted negative growth of more than 10 per cent.
England's average house price sits at £245,000. Property prices grew in Scotland by 4.8 per cent to £150,000, while Wales was up 4.3 per cent to £157,000. Northern Ireland also posted 4.4 per cent growth year on year.
Rents in London were also reported to be down by 3 per cent year on year, compared to a 0.9 per cent growth across England.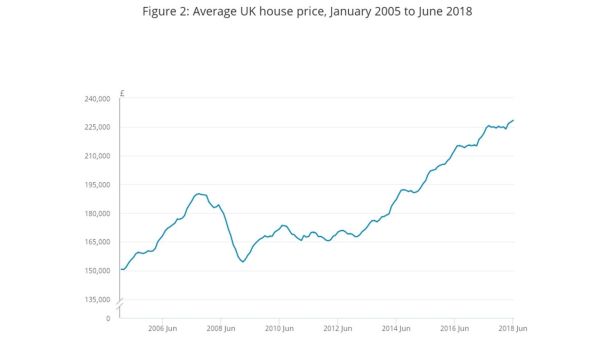 Earlier in the month, the Bank of England raised official interest rates to 0.75 per cent, only the second time it has risen the rate since 2007.
London is known for its expensive luxury real estate, with $US1 million buying only 28 square metres of prime residential space, according to Knight Frank – making it the second most expensive market for prestige property in the world. Sydney, by comparison, is ranked seventh.
Meanwhile, the UBS Group's Prices and Earnings report for 2018 ranked London as the eighth-most expensive in the world for cost of living. The most expensive city in terms of cost of living is Zurich.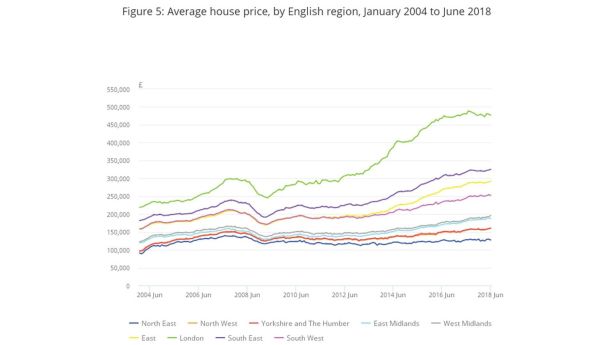 A large, four-bedroom flat in a 2005 apartment complex at 199 Knightsbridge was, as of August 2017, the most expensive apartment ever traded in the capital, purchased by a radio-station owner for £90,000,000.
An eight-bedroom Victorian mansion in South Kensington sold for £40 million at the start of this year, and a seven-bedroom property in Notting Hill was listed in April for £25 million, making it the most expensive in the district.
Research from Lloyds Bank revealed that Grosvenor Crescent, in Belgravia, was the most expensive street in the country with an average house price of £16.9 million – just ahead of Ilchester Place in Holland Park, where prices average £16.7 million.
Russian oligarchs in particular have buying up big, reportedly close to £1.1 billion in English real estate.
Government pressure on lending to foreign nationals, and tighter money-laundering rules could be having an impact on those buyers, however.
Other factors drawing prices down in the capital have included a change in lending rules from the Bank of England – targeting buyers borrowing higher amounts relative to their incomes – and uncertainly around the Brexit process, although the feared price crash triggered by the vote has yet to materialise.
PriceWaterhouseCooper's UK Economic Outlook report published in July has predicted that property prices in London could drop up to 2 per cent in 2018.
Meanwhile, in July, property website Rightmove.co.uk reported there were 8.6 per cent more listings on the market this year, compared with last year, but there hadn't been a corresponding increase in househunters.