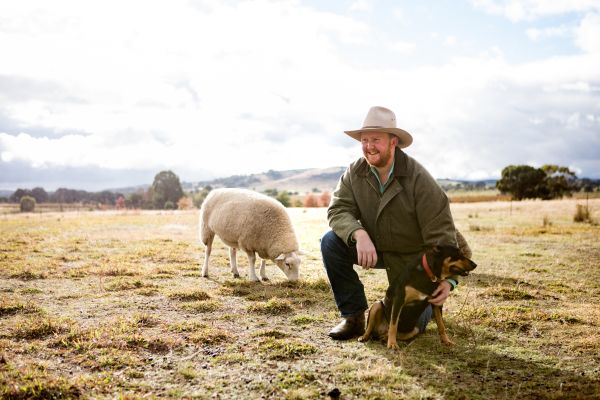 Meet the agent: George Southwell, a quintessential Aussie bloke with a love for farming
Josephine Huynh
twitter
Domain Allhomes Editor
With George Southwell from Ray White Rural Canberra & Yass
George Southwell first caught our attention with his witty "research" video comparing Boorowa to Bondi and it was then we knew this young rural agent was one to watch. Southwell is as humble as his beginnings, having grown up in a small town in Queensland before relocating to Canberra where he and his dad, Simon, have built a name for themselves not only in property but also in farming. A quintessential top Aussie bloke, on the weekends you will find him fishing, camping, tinkering away at his beloved vintage ute and keeping up with his Kelpie pup.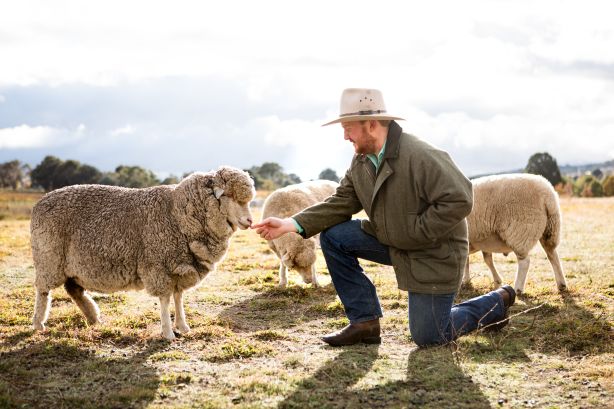 Let's go back to the beginning, tell me about your childhood.
I was born and raised in western Queensland in the small town of St George. Growing up in the bush taught me a lot. I enjoyed fishing, learning saxophone and piano (never really excelled at either) and generally having innocent fun. After a move to the Southwell family roots of the capital region, I completed my high school education at Daramalan College where I had the honour in finishing as college captain in 2013 after arriving at the school in year 7 not knowing anyone.
What was your first job?
I have served, what I can confidently say would be, the longest apprenticeship in real estate growing up with Dad being in the industry which, along with our family's farming interests, meant that time didn't allow for the part-time casual job growing up. Post-school I fell into the role of auction coordinator at automotives business Pickles Auctions Canberra after Dad purchased a prime mover truck.
What are your interests outside of property?
Our family runs a farming enterprise. Along with farming, fishing, camping and truck driving, I also have a 1973 HQ Holden ute which takes up some of my time, as well as a young Kelpie pup, Mack, who takes up plenty of my energy and patience. I am also a competition wood-chopper and member of the Rural Fire Service.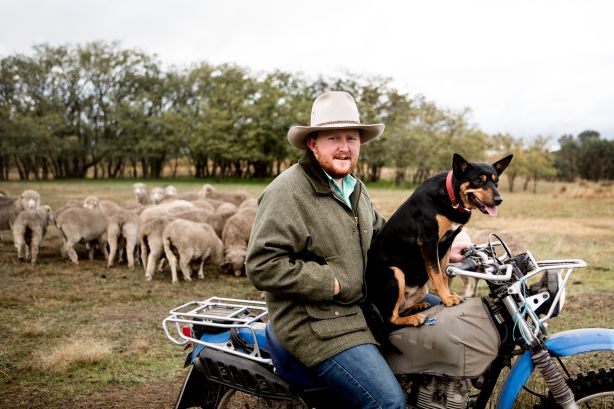 If you weren't an agent, what would you be doing?
Something in agriculture, we have such a great opportunity in this country to be food and fibre providers using the latest technology and opportunities. I love the development of this industry and enjoy seeing our hard work pay off with our family farms.
What do you love most about selling rural-type properties?
I love being able to help people achieve their goals and dreams. Selling everything from houses in Murrumbateman, Canberra and Yass to thousands of acres means we deal with many different people across many demographics. I love people!
Most memorable sale and why?
Being the agent who held the first ever un-reserved property auction in the ACT at 5 Harding Street, Watson. This sale was special because the entire proceeds of the sale and the deceased estate of Lionel Moore went to Camp Quality. Apart from the fact that I didn't sleep for three weeks, it is most memorable because of the response from the media and public, as well as the awesome atmosphere around the actual auction on the day with 25 registered bidders and a sale price of $761,000.