Melbourne auctions: Five-bedroom Fitzroy share house passes in at $1.52 million
Outside a shabby Fitzroy share house, Nelson Alexander auctioneer Arch Staver resorted to an old real estate cliche to appeal to buyers on Saturday.
"The opportunity to buy affordable real estate in a place that's rapidly becoming unaffordable is a good opportunity," he said, standing in front of the aged terrace's pock-marked facade.
With a quoted price guide of $1,475,000 to $1.6 million, 109 Gore Street was cheaper than fully renovated properties in the same street, some of which have sold for more than $3 million.
But the discount was not enough to secure a sale under the hammer, with the residence passing in and selling later for $1,585,000.
109 Gore Street, Fitzroy VIC 3065
View listing
The five-bedroom house needed to be renovated after 30 years as a rental, with ageing fixtures, a mezzanine added on the top floor and other unconventional improvements.
Mr Staver said the home had some interest from older buyers who were reminded of their days as students, but this didn't translate to bids.
Just two parties bid once each, bringing the price to $1.52 million before the property passed in. It sold after the auction for $1,585,000 to an overseas investor.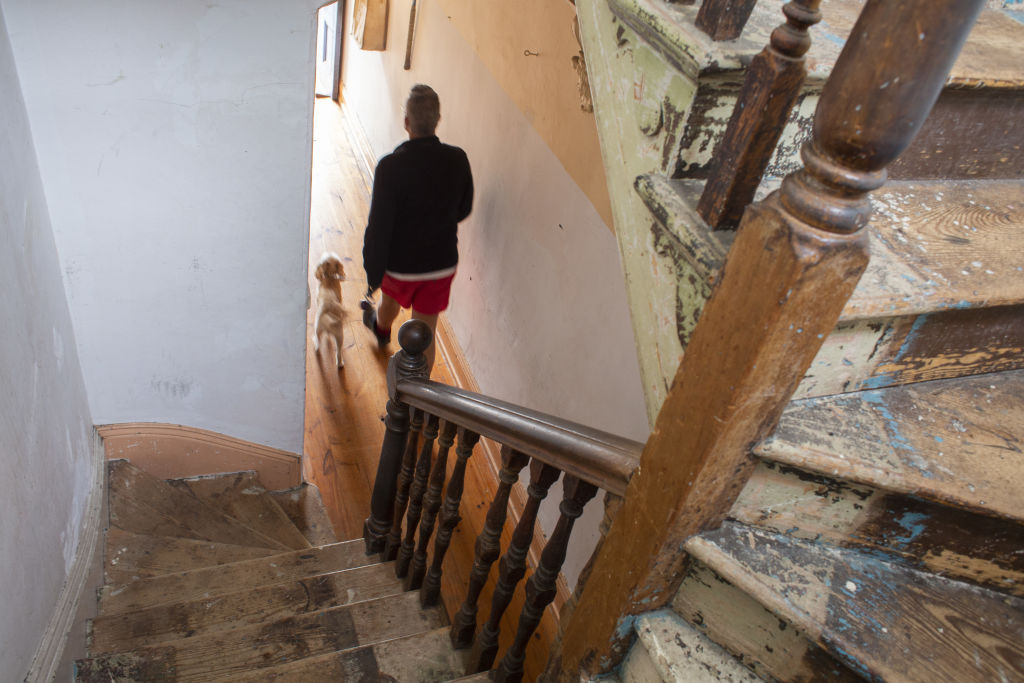 "I suspect they will improve it to improve the rent," Mr Staver said.
He pinned the weak auction on what he sees as growing apprehension among buyers in his area.
"I think it's about people feeling they're paying too much, and they don't want to be a part of that story of paying boom-time prices," Mr Staver said.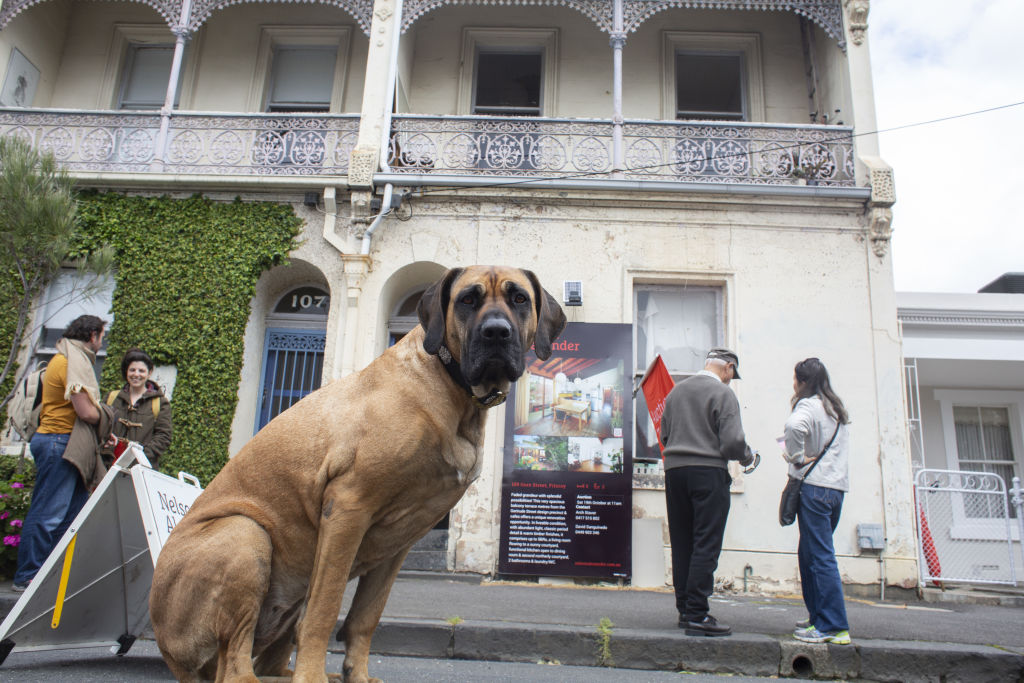 He said the recent bounce in the market would not become the frenzied conditions last seen in 2017.
"We think that is unlikely. We've had a flattening out of the market," Mr Staver said. "I'm not convinced this growth will continue at the level that we've been seeing, although there are reports to the contrary."
The recent period of market weakness had changed the way buyers acted, he said.
"It reset the buyer's mindset, it educated them to do their research," Mr Staver said. "A bit of the panic bidding has been the result of buyers trying to time the bottom of the market and missing it."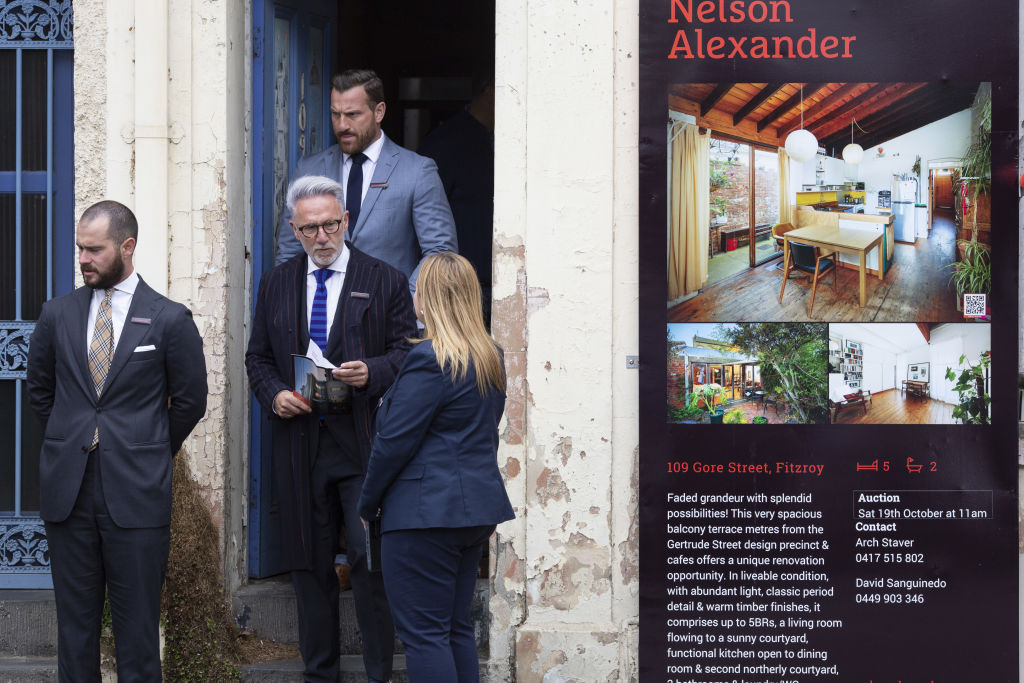 The Fitzroy auction was one of 828 held in Melbourne on Saturday.
By evening, Domain Group had recorded a 72.4 per cent clearance rate from 629 reported results.
Earlier in Bentleigh East, a three-bedroom townhouse sold well, with five bidders weighing in at auction.
The recently built home at 1D Paloma Street had been popular with owner occupiers, Buxton's Simon Pintado said.
"There were five bidders in the end and almost $100,000 more than reserve so it speaks for itself," he said.
It sold for $1,311,000, some $91,000 more than the vendor's price hopes.
Mr Pintado said the property and its adjoining townhouse were built by its former owners three years ago as a redevelopment of an oddly shaped block.
"They were able to design to fit the block, it has lots of natural light, big living areas and not your normal townhouse floor plan," he said.