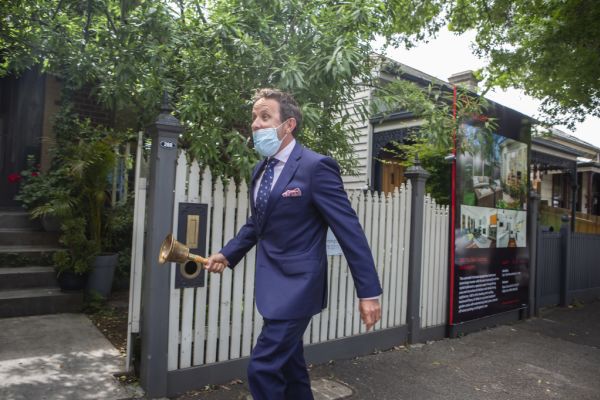 Melbourne auctions: Flemington family home fetches $1,645,000 with little else for sale
A renovated Flemington house sold for nearly six figures above its reserve price at auction on Saturday as buyers competed for the few family homes on the market.
Three bidders fought it out for the four-bedroom home at 288 Pin Oak Crescent, before it sold to downsizers for $1,645,000.
It was one of 474 auctions scheduled in Melbourne on Saturday.
By evening, Domain Group recorded a preliminary clearance rate of 71.5 per cent from 362 reported results, while 48 auctions were withdrawn. Withdrawn auctions are counted as unsold properties when calculating the clearance rate.
Bidding kicked off at $1.45 million for the home, which had been listed with a price guide of $1,425,000 to $1.55 million.
The price rose largely in solid $25,000 bids, narrowing to $10,000 and $5000 offers towards the end.
The sale price was $95,000 above the reserve of $1.55 million.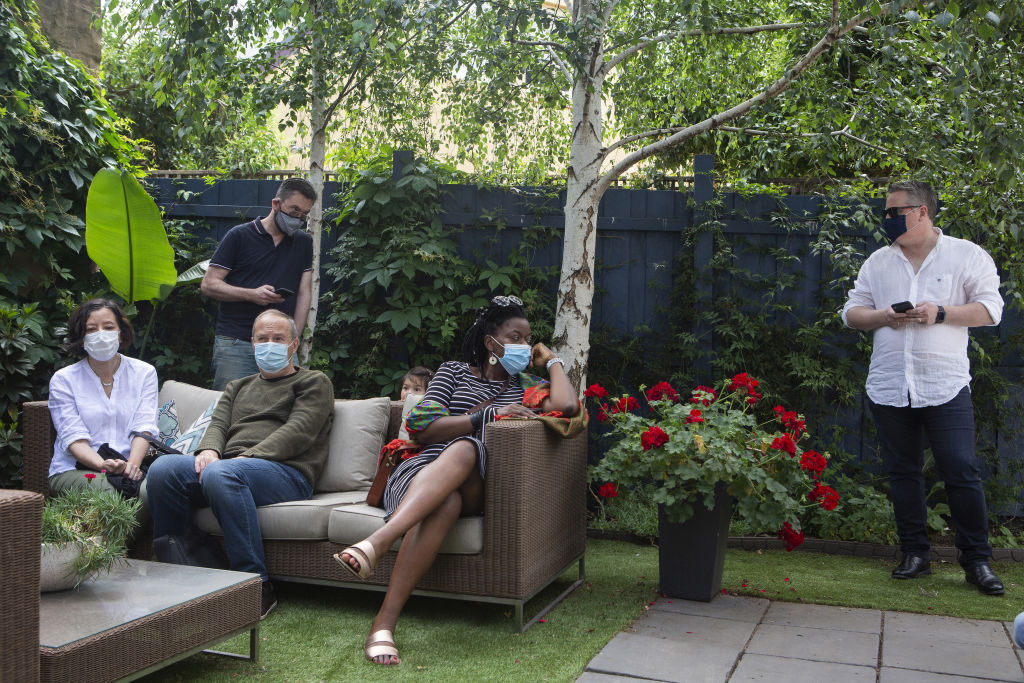 Nelson Alexander Flemington listing agent Ryan Currie said he was encouraged that buyers did not drag their feet with smaller offers and there was no need to use any vendor bids.
"It was really strong bidding," he said. "A fast auction's a good auction."
Although two of the parties were looking to upsize, the winners were doing the opposite and moving from a bigger house into something more compact and closer to the city.
The owner was also downsizing, moving to a penthouse apartment.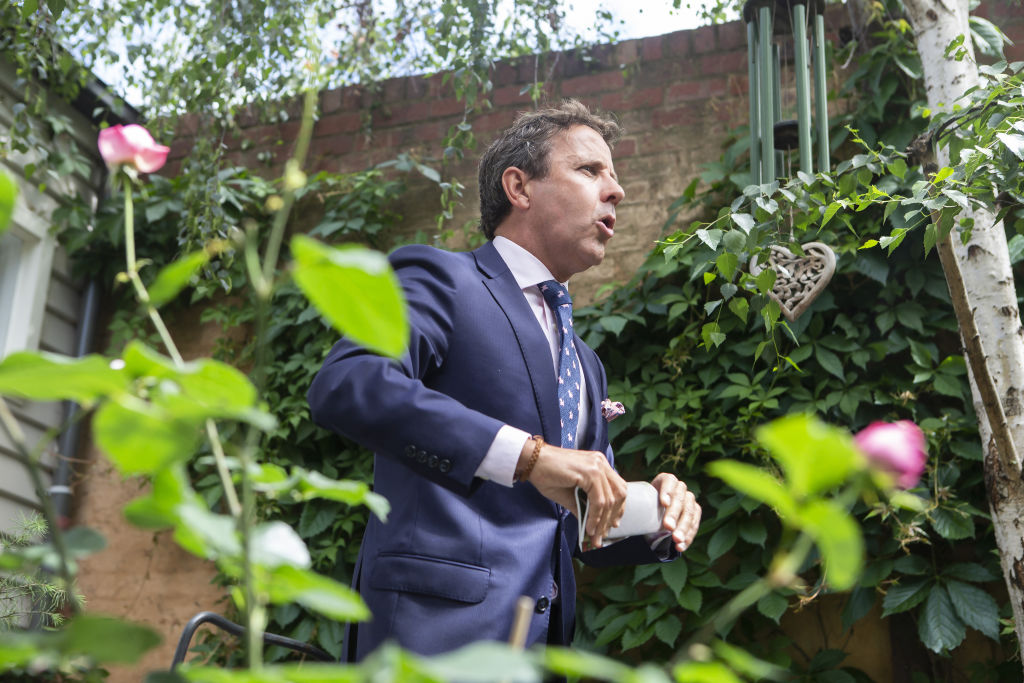 Mr Currie said the market was holding strong, with a shortage of good-quality homes similar to this for sale.
"There's plenty of people that want to upsize or downsize," he said, adding that the segment between $1.5 million and $1.75 million was particularly competitive as the year draws to a close.
"It will be a mad rush to the finish line."
Buyer Robert, who gave only his first name, liked the home's spacious feel, courtyard and aspect – and that it had been renovated about 10 years ago.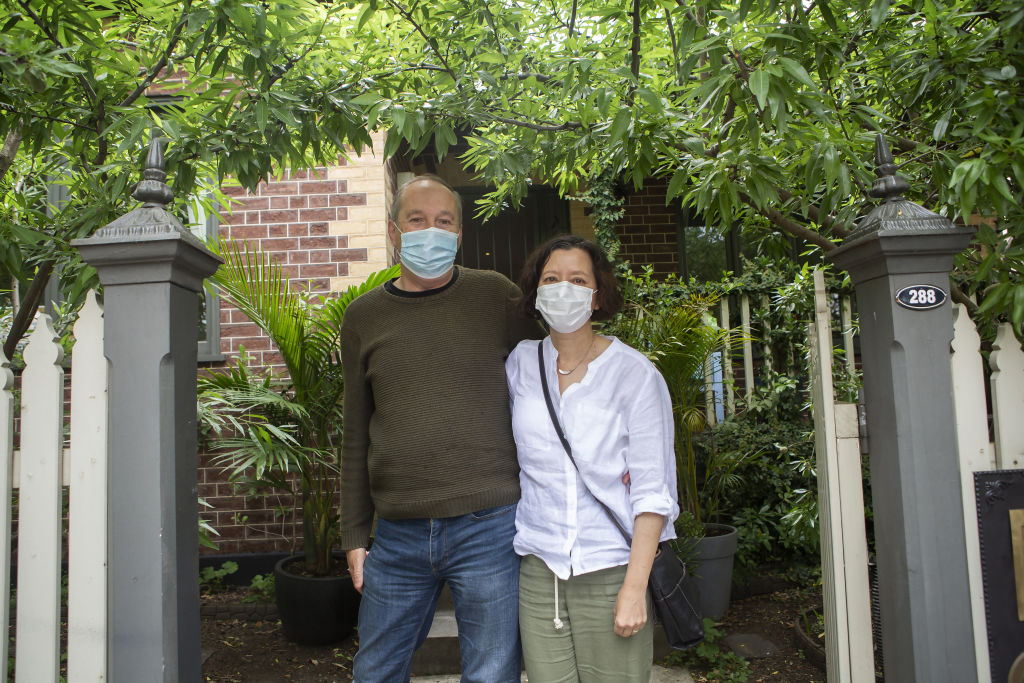 He was pleased to finally secure a place, after looking for a few months across the northern and western suburbs during Melbourne's strict lockdown.
"Availability is a bit of an issue," he said.
"Good properties are selling and selling well but others seem to sit on the market.
"It is a bit hard to judge with the economic slowdown … it is certainly more robust than what we would have expected."
Melburnians have been rushing to buy and sell homes since the city emerged from lockdown, prompting the state government to issue a warning over COVID-safety at inspections.
Potential buyers need to book an appointment to inspect a home, confirm the booking before they arrive, maintain physical distancing at the property, and avoid congregating or queueing outside, the Department of Jobs, Precincts and Regions warned on social media.
Inspecting a property soon? It's important to be #COVIDSafe by booking an appointment & ensuring the booking is confirmed before you arrive. At the property maintain physical distancing & don't congregate or queue outside. @REIVictoria @Domaincomau @realestate_au @VicGovDHHS pic.twitter.com/bn2pROkCIX

— DJPR (@VicGovDJPR) November 13, 2020
Auctions are still limited to 10 attendees, and some are still being held online or in a hybrid online-onsite format to comply with the cap.
The auction of a Malvern East villa unit went ahead in a virtual format, with five bidders, mostly first-home buyers, vying for the keys.
The two-bedroom unit at 1/36 Sycamore Street was listed with a price guide of $780,000 to $850,000.
Although the first bid of $780,000 was at the bottom of the price range, the home soon flew above expectations.
It jumped in $20,000 and $10,000 bids to reach the reserve of $890,000.
The stride shortened to bids as low as $1000 before the virtual hammer fell at $991,000, beating the reserve price by $101,000.
The purchaser, a first-home buyer, was "very, very happy", Ray White Carnegie listing agent Josh Hommelhoff said.
"A lot of strong demand in the market right now," he added.
"Stock levels are still low and there is a large number of people looking to buy."
In Reservoir, a hybrid onsite-online auction secured a sale for a two-bedroom house on a large block.
The home at 103 McMahon Road fetched $750,000, its reserve price, after being listed with a guide of $735,000 to $808,500.
Although developers were interested, an investor who plans to renovate and extend the home later, and whose family will live there in the meantime, won the day, Harcourts Rata & Co listing agent Daniel Galea said.
Two bidders participated on-site and two online.
He said buyers more broadly are realising there are deals to be done.
"It has been very strong, the buyer enquiry," he said.
In Officer, a charity auction of a new house raised cash for the My Room Children's Cancer Charity.
Originally set to be held in conjunction with the My Room Telethon, the auction was delayed until after lockdown. My Room is supported by Channel Nine, majority owner of Domain.
The house at 42 Gulliver Drive was newly built and donated by Simonds Homes, with the land donated by developer Satterley, and furniture and whitegoods included.
It was guided at $600,000 to $650,000, with the reserve set at $620,000.
Five bidders attended onsite, with another 11 registered online – largely first-home buyers or owner-occupiers, Barry Plant's Jim Hatzimoisis said.
It sold for $695,000 to a young first-home buyer couple who have been in Australia for eight years from Nepal, he said.
All proceeds except for GST costs will be donated to the charity.