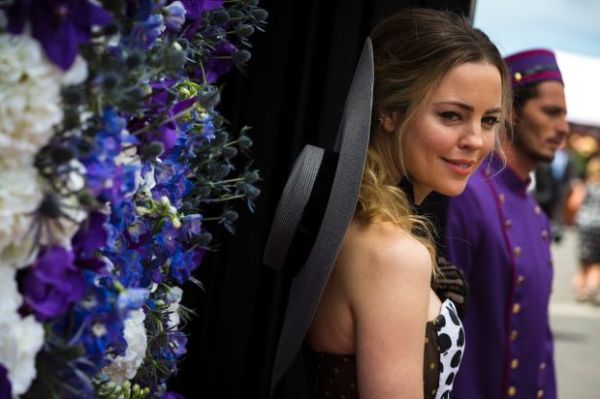 Melissa George relists stunning one-bedroom Manhattan apartment: yours for $3.65 million
Australian actor Melissa George has come a long way from her days in Perth as a roller-skating champion. Today she is an international star of the silver screen and television.
The 42-year-old made her start in Australia, before moving to the United States in 1997 to pursue an acting career. She has appeared in Mullholland Drive, Down with Love, Alias, Grey's Anatomy and The Good Wife.
But the star's pulling power hasn't helped with offloading her one-bedroom Manhattan apartment.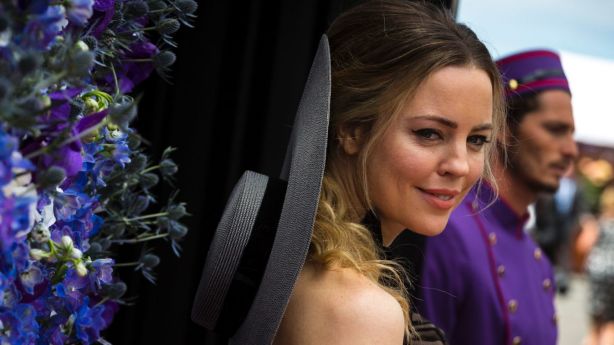 After a New York agency failed to find a buyer last year, it has been relisted with Australian agent Snowden Jones, in Edgecliff, for a cool $A3.65 million. Agent Louise Snowden has been mates with George for the past 20 years after being introduced by a mutual friend.
The pair go horse riding in the Hunter Valley and have holidayed together in Noosa and Bali. "We've shared many lovely dinners," says Snowden.
Snowden says George no longer requires the apartment after moving to France and basing herself in Paris.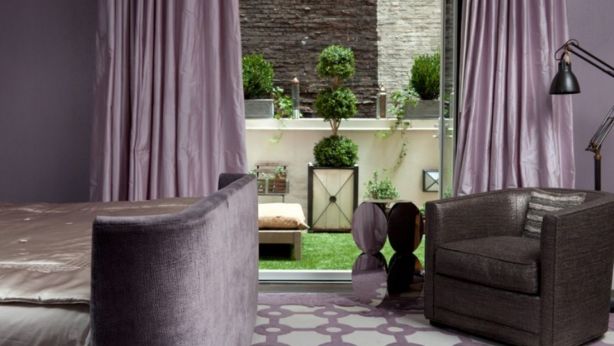 The glamorous apartment is at 141 Fifth Avenue in one of the grandest buildings in the prestigious Flatiron District, a 12-storey example of beaux art architecture, built in 1897.
George has owned the apartment for the past decade. It has been substantially redecorated and has one bedroom, two bathrooms, a home office and 46-square metre private terrace.
Judging by the Euro-fabulous kitchen, George obviously enjoys entertaining. Features here include Pietra Cucina marble benches, hand-painted cabinets and a six-burner Wolf range.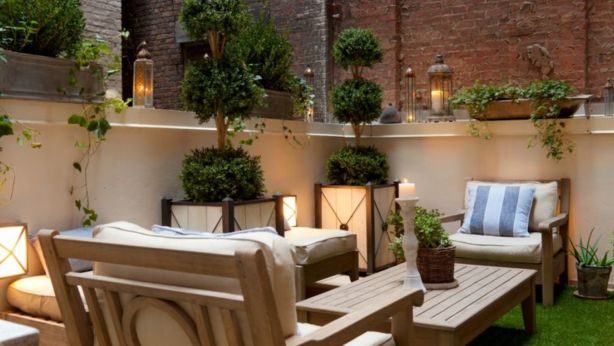 The soft-lilac bedroom has been decorated in a Hollywood regency style and oozes luxury. It includes a walk-in Poliform wardrobe and double-doors opening to the terrace.
A full-time doorman keeps the wrong kind of people out, and the apartment is one of just 30 in the building.
Ms Snowden believes it failed to sell last year because it had a tenant under a long-term lease. However, that lease expires in January 2019. She also blames the manner in which the property was marketed by the previous agent.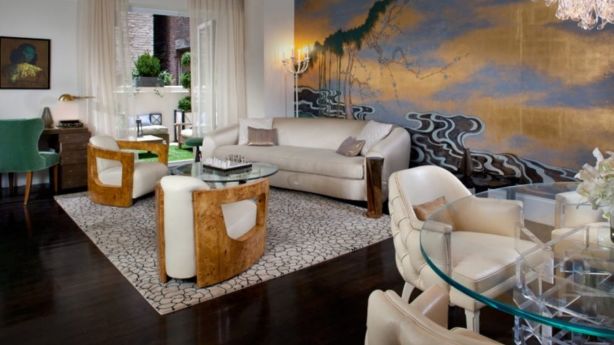 "I think a lot of the problem, apart from the long lease, was with how the property was marketed. At 112-square metres, it really should be a two-bedder. The over-sized study could easily be turned into a proper second bedroom with just the addition of a doorway.
"If you factor in the terrace [the apartment] is a total of 158-square metres, so it's a really generous space."
Purchasers who love the look of George's decor, including the gilded mirrors, velvet tub chairs, and even her sumptuous bed, will be given an opportunity to negotiate for them as part of the deal.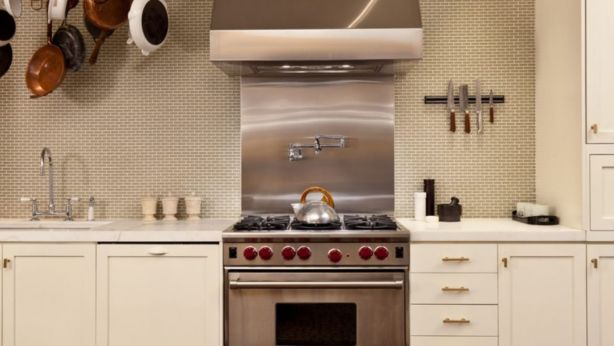 Snowden Jones has already been approached by a couple of local buyer's agents, with clients who specialise in purchasing international property, Ms Snowden says. She predicts the apartment will be purchased by a prominent Australian.
"Australians like Malcolm and Lucy Turnbull have apartments in New York and enjoy all the wonderful things the city has to offer, great theatre and a vibrant lifestyle," Ms Snowden said.
"Perhaps the property will be bought by someone like that, or the CEO of an international company who spends time in the States."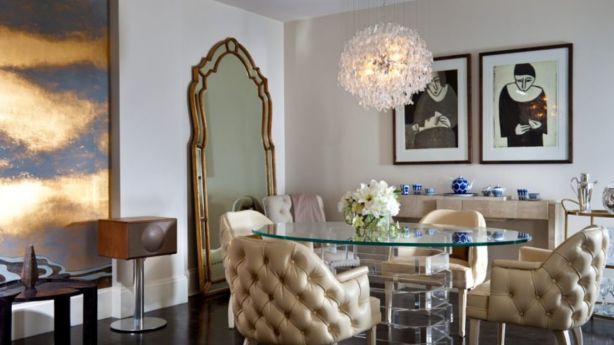 This will be the second apartment Snowden has listed for her movie-star friend. In the late 1990s she sold George's beautiful art deco digs in the Ithaca building at 4 Ithaca Road, Elizabeth Bay.