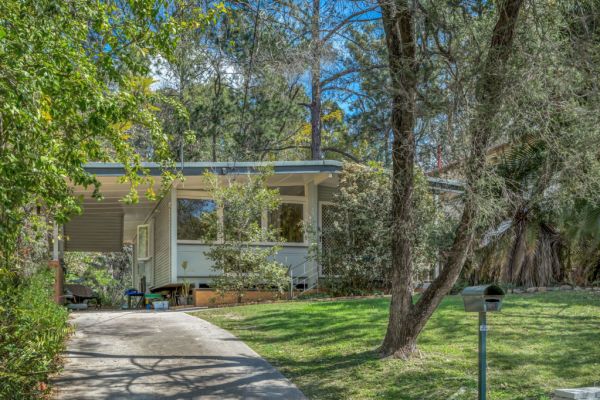 Tenants struggle to find homes as rental vacancy rate hits new low: Domain vacancy rate report
Tenants have taken yet another hit following the reopening of Australia's borders, with the increase in competition for new rentals sending the national vacancy rate to an all-time low.
Domain's latest vacancy rate report showed it is very much a landlord's market across most of Australia's capital cities, with the number of vacant rental listings available plunging by 24.6 per cent in January alone.
Tenants who were struggling in a fiercely competitive rental market last year are likely to find the situation has only worsened in the early days of 2022, particularly in Brisbane, Adelaide and Hobart, where vacancy rates are at historic lows.
The number of vacant rental listings available in January compared to the same time last year has fallen by a massive 45.2 per cent in Adelaide, 36.8 per cent in Hobart and 32.7 per cent in Brisbane.
For the first time, Sydney rental vacancy rates are lower than pre-pandemic levels as the number of available rentals decreased 27.5 per cent from the month before, leaving just under 11,000 listings available to rent in January.
January 2022 vacancy rates
Melbourne's vacancy rate has nearly halved since January last year and the number of available rentals has been slashed by 41.8 per cent. Some of the suburbs worst hit by empty rentals during the COVID-induced exodus from the CBD and surrounding areas had improved markedly in recent months, said Domain's chief of research and economics, Nicola Powell.
"Melbourne city's vacancy rate one year ago was 11.5 per cent. It's now 3 per cent. That's a remarkable turnaround," she said.
Largest monthly decline in vacancy rate
The only capital city that did not see the rental vacancy rate tighten over January was Perth, where the Western Australian borders remained firmly closed to the rest of the nation and overseas.
That was likely no coincidence, Dr Powell said.
"It would having an influence for sure. Now that borders are open everywhere else we're likely seeing more movement between the states and, particularly in that summer holiday season, landlords opting to convert their properties to short-term holiday rentals because it's so lucrative.
"Once the WA border opens up, will we see another wave of demand? It'll be interesting."
In Adelaide, Martina Claus of Klemich Property Management said the border's reopening had made an already tight rental market worse.
"In a nutshell I have got zero vacancy," she said. "Anything that comes up, it gets snapped up straight away and people are offering more than than the asking rent. A year ago that was unheard of in Adelaide.
"It's a combination of people coming back to Adelaide from interstate and overseas, and also the people coming back to their own houses and living in them or – even worse – selling them to owner occupiers."
Ms Claus is renting out a grand Victorian residence in North Adelaide for an asking price of $2000 a week.
"Adelaide isn't known for rents like that – but I'm about to rent it out. For family homes, it's just been crazy."
Some of Australia's toughest rental markets have vacancy rates that sit at just 0.1 per cent. These include the southern and western suburbs of Hobart, Marion and Port Adelaide in South Australia and the southern end of the Gold Coast from Mudgeeraba to Tallebudgera.
"The closer you get to zero, the more impossible it is to find somewhere to rent," Dr Powell said.
"These are the areas that are in crisis. Somewhere like Hobart has been in a crisis rental situation for some time and it's nothing short of a desperate situation for tenants. In markets like these, finding somewhere to rent is like finding a needle in a haystack."
On the Gold Coast, Combynd leasing agent Sarah Siegel described the frantic but common scenario of 30-plus people at inspections, and prospective tenants offering rent upfront and more money per week.
"It's been crazy for the past 12 months. Even still, people are shocked and disheartened to see the level of competition," she said.
In Sydney, the area north-west of Box Hill, around Windsor and Richmond, has the city's tightest rental market, with a vacancy rate of 0.3 per cent, while in Melbourne the Mornington Peninsula is one of the hardest regions in which to secure a rental – the vacancy rate there is just 0.4 per cent.
Table 5. Lowest vacancy rates, by city  
On the Sunshine Coast, where popular oceanfront locations like Caloundra have just 0.3 per cent rental vacancy, already super-tight rental markets had only become more difficult since the borders opened in December, said Chelsea Norman of Ray White Maroochydore.
"Definitely. It's made it even harder," she said. "Before the borders were opened, people living interstate were looking and wanting virtual tours. They were still signing up for rentals.
"But that came with its own set of problems. Now we've got people from interstate who can actually get here and see them in person. It's very hard because locals still need rentals."