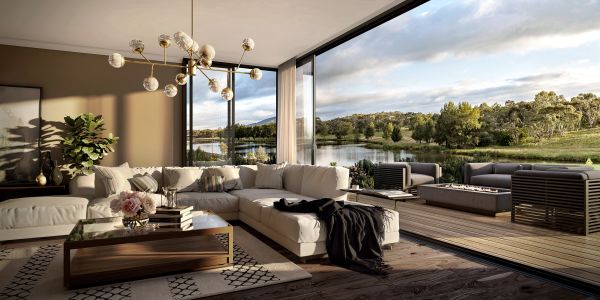 New development: Lap up the lake views at Greenway's Limani
New development Limani is a fusion of style and sophistication. Located on the banks of Lake Tuggeranong and surrounded by nature, these three and four-bedroom terrace homes define what it means to live a tranquil and harmonised life.
Translating to "port" in Greek, the name Limani was chosen to reflect each home's waterfront views.
"In fact, it is the second-last piece of land on the southern side of the lake," says agent Don McPherson of One Agency.
"This means it's almost the last opportunity on Lake Tuggeranong to have an outdoor area with a northerly aspect."
Designed and created by terrace specialists Turco and Associates, Archertec Interiors and Living Design Projects, the development offers just 21 luxury townhouses.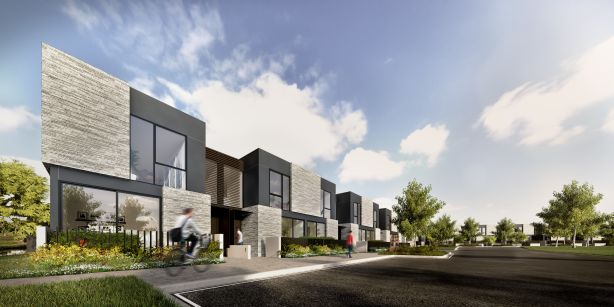 "Given the size of the land and the dwelling restrictions, we knew we could make these terraces exceptionally large," explains McPherson.
"There is a need among buyers, particularly downsizers and small families, to purchase house-like properties without the associated maintenance and cost.
"This is what we have created with Limani."
The collective vision was to craft homes with indoor and outdoor spaces that integrate seamlessly with their lakefront position.
The sizing is incredibly generous, with internal layouts ranging between 153 and 211 square metres, plus the courtyard and garage.
Each contains a flexible open-plan living area that beautifully captures the view of the water just metres away. So, whether you're sipping tea on the couch inside, or entertaining friends outside, you'll delight in the surroundings of still and serene nature.
The bedrooms and corridors are spacious, and the kitchen reflects one you would find in a full-sized home.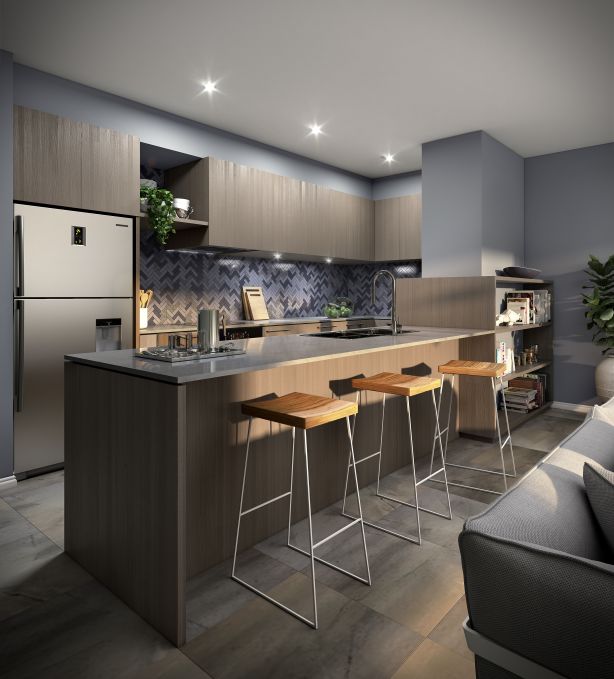 Around half of the homes even contain a second master bedroom and en suite on the ground floor – perfect to house interstate guests, or a late teen who requires a little extra privacy.
"The garages are also enormous," says McPherson.
"The space available for each car is larger than normal and the extra ceiling height is almost overwhelming. There is even internal access for added convenience."
Outside, the design is sleek and modern, featuring a combination of oversized light-coloured brick, rendering and anodised aluminium extrusions.
Inside, the homes reflect something you are more likely to find in Paddington than Greenway, with strong wall covers and contrasting woodwork.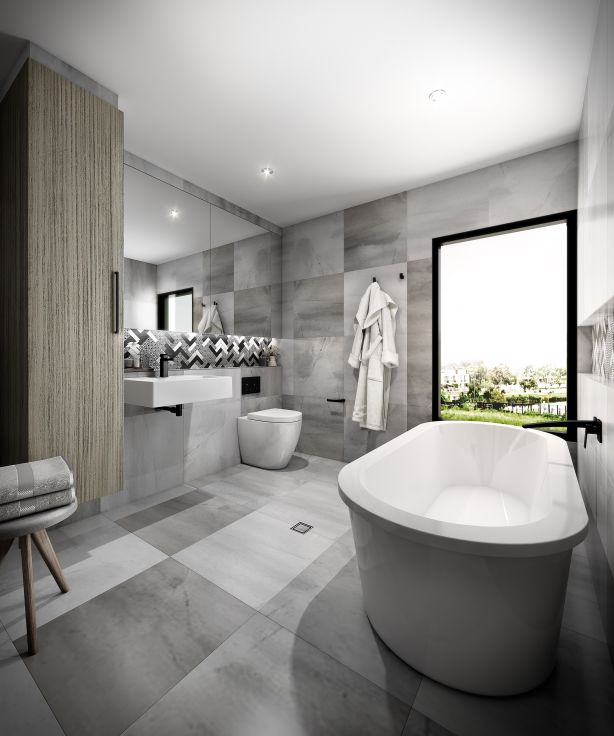 While Limani is just minutes away from South.Point Tuggeranong, it's also just a short stroll to plenty of amenities currently under development including an IGA, coffee shops and specialty retail stores.
Expected completion is mid-April this year. "We first went to market in 2016 and sold almost 75 per cent of the homes within just a few weeks," says McPherson.
"We decided to hold off selling the remainder until now, but there is only a handful left and they are selling fast!"
29 Cynthea Teague Crescent, Greenway
Price guide: $735,000-$805,000
Agent: Living Design Projects, Don McPherson 0418 822 144