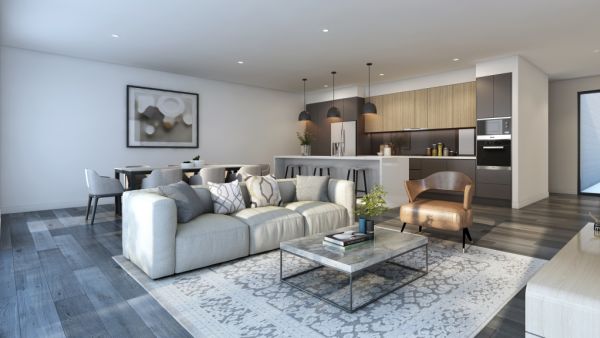 Luxe new townhouse development slated for Goulburn
Goulburn's population has seen a steep increase in the past 15 or so years.
Couple that with the fact that it offers more affordable living, easy commutes and the friendliest neighbours out, it's no wonder why townhouse developments like Luxe are underway in this large country town.
Like similarly-named developments in Canberra, Luxe represents a quality build, a luxurious lifestyle and refined attention to detail.
"It's the first of its kind in Goulburn and will set the benchmark for more developments to come," says agent Chris Rigney of Agent 2.0 Real Estate.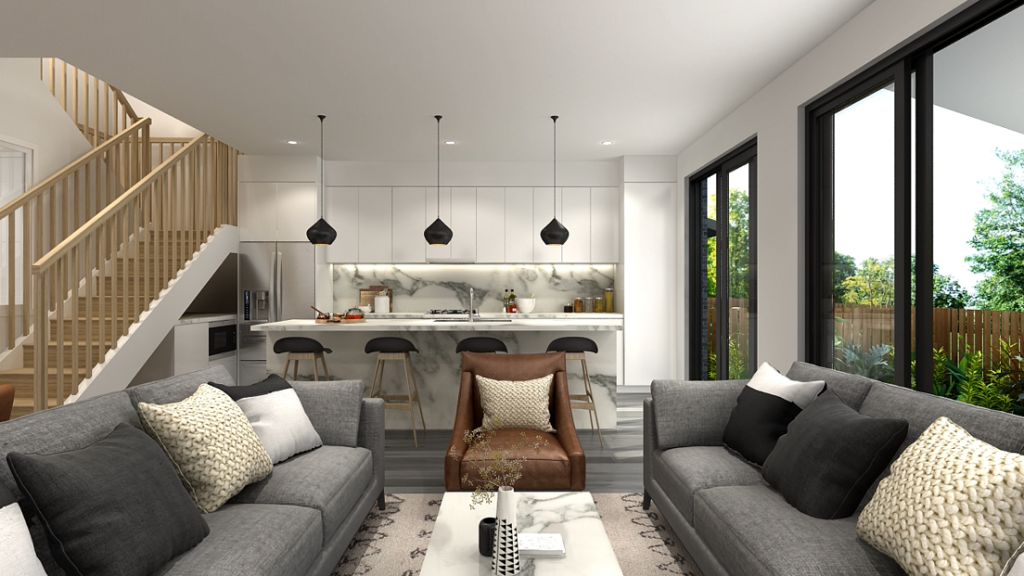 Luxe comprises of 39, two, three and four-bedroom townhouses, designed by award-winning architects High Gordon Architects and built by Dale Cummins.
"Dale has an attention to detail not often found with builders," says Rigney.
"His ideas are realistic and they make sense, plus the finishes always look amazing!"
Externally, the homes feature contemporary materials including rendered cement, weathergroove cladding and brick.
"Each of these materials has been specially chosen because they require minimal upkeep and will withstand the elements for years to come," Rigney says.

Internally, the designs vary from home to home to cater for a wide variety of buyers. Some are best suited to growing families, while others are disability-friendly with wheelchair access.
"There are plans that offer downstairs living, with the master bedroom located on the ground floor, whereas others ensure the living space isn't compromised by offering multiple living areas both upstairs and downstairs," says Rigney.
"If you're a downsizer, first-home buyer, family or investor, you'll be sure to find a design that's right for you at Luxe."
Located on Fenwick Crescent, Luxe is just a 50 metres from the edge of Goulburn's main street. But it certainly still maintains the privacy and quietness you would expect in a suburban home and will allow to you to breathe in that fresh country air.
It's within strolling distance to major retail stores, cafes, takeaways and clubs. But best of all, it's just a 10-minute walk to Goulburn's infamous Ban Thai restaurant where each of the curry dishes is an absolute must-try.
If a day outdoors is what you need, Luxe is close to the wetlands, Mulwaree River, Goulburn Golf Club, tennis courts and the local bowling club. And while there is an onsite playground for children, the development is also just a quick walk to the expansive Victoria Park and plenty more options for play,
"Luxe even allows for direct access to the Hume Highway, which means you can be on route to Canberra or Sydney in no time at all," adds Rigney.
Completion of stage one Luxe, which comprises of nine two to four-bedroom homes, is expected to be early 2020. The full development will likely be completed by early to mid-2021.
Price guide: $389,000 +
Agent: Agent 2.0 Real Estate, Chris Rigney 0488 744 639