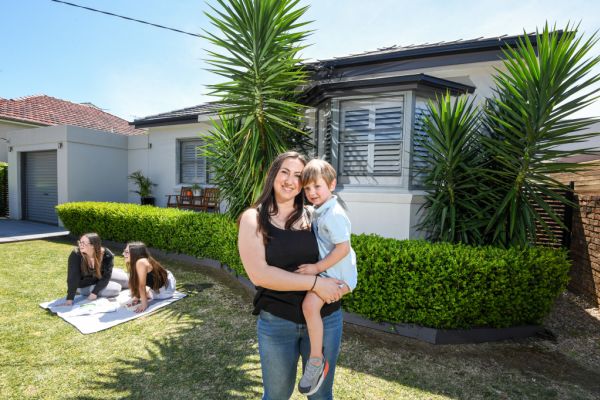 House hunters out in force across the capitals as the Christmas property deadline looms
Christmas Day may be 11 weeks away but the countdown for desperate buyers and sellers to get into a new home before the holidays is already on, as solid savings, low interest rates and FOMO continue to fuel the property market in the final months of 2021.
Across the nation, buyers are rushing to the market with the Christmas deadline firmly in their sights. Agents are reporting homes being snapped up in just two weeks and vendors forced to negotiate longer settlement periods just to buy themselves time to find their next property.
New listings and buyer numbers have soared in most capital cities in the past month with Melbourne leading the way, jumping 151.6 per cent over the four weeks to October 3, Domain figures show.
The Sydney market has also had a pre-Christmas boost, with new listings rising by 24.1 per cent.
But as new listings rise, the number of people actively looking for property has also soared. In Melbourne, buyer inspections are up by 186.2 per cent and in Sydney by 31.5 per cent over the same four weeks.
EY Oceania chief economist Jo Masters said while new listings were hitting the market, many buyers trying to get in before Christmas Day would struggle to compete with cashed-up buyers ready to go.
Affordability, though, could stop some home buyers from getting the ultimate Christmas gift, she said.
"It's already impacting. We can see in the data that first-home buyers that were increasing as a share of mortgages in 2020 have started to come off and are being replaced by investors."
Lift in new listings by capital city
| | |
| --- | --- |
| Canberra | 79.6% |
| Darwin | 17.8% |
| Adelaide | 3.7% |
| Brisbane | -1.1% |
| Melbourne | 151.6% |
| Perth | 6.8% |
| Sydney | 24.1% |
| Hobart | 13.4% |
Source: Domain Research. The data covers the month to October 3, 2021.
The latest analysis of auctions in Sydney last Friday revealed the median auction price had now passed a record-breaking $2 million.
Ray White Earlwood's Kieran Gianoudis said for all the new homes hitting the market, there would be just as many buyers ready to snap them up.
"We're going to see buyers double down – current buyers and new buyers – but the competition is going to be pretty much as what it is now," Mr Gianoudis said.
The race to the end of the year meant that properties were selling faster but were taking longer to settle in order to help buy vendors time to find a new home, he said.
"That could be a sign of how desperate the market is at the moment. You can generate that interest within two and half weeks and be sold and both parties are happy."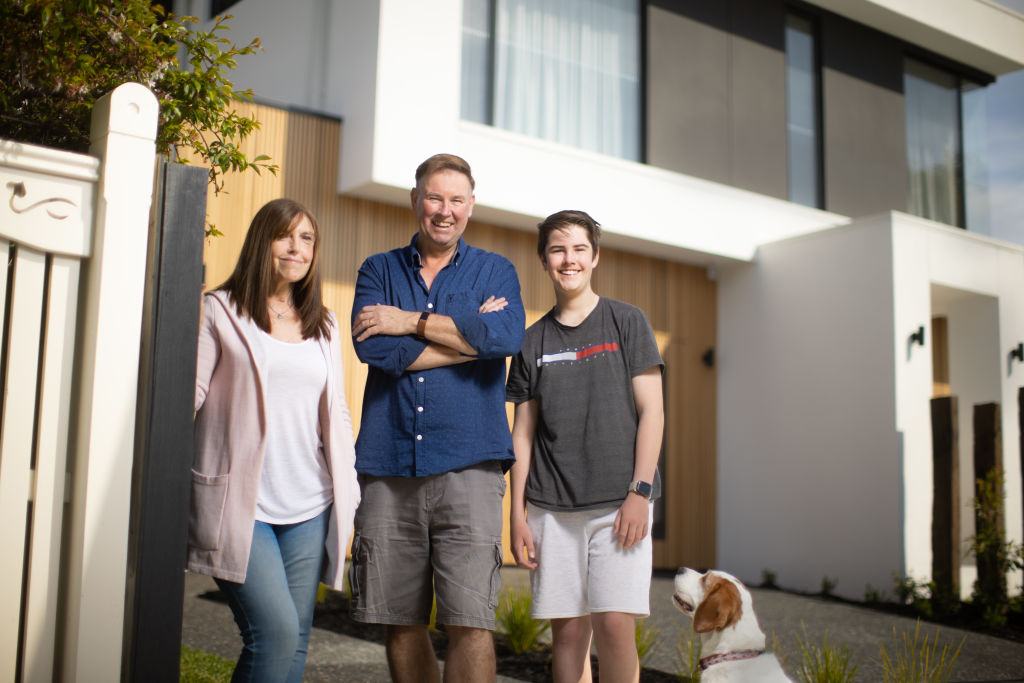 In Melbourne, Trevor and Liza Wilson said they were hoping their Sandringham house would sell at auction on November 13 and settle before the Christmas rush, so they could relax over the festive season.
Mr Wilson said his family were "very lucky" they won't have the pressure of trying to rush and buy again, as they own another home they can move into between selling and buying.
"I'm like a lot of people – I would never buy until I've sold because I don't want to take the risk," Mr Wilson said. "But if someone buys this home, like a family, and they want to be in before Christmas, it can be done."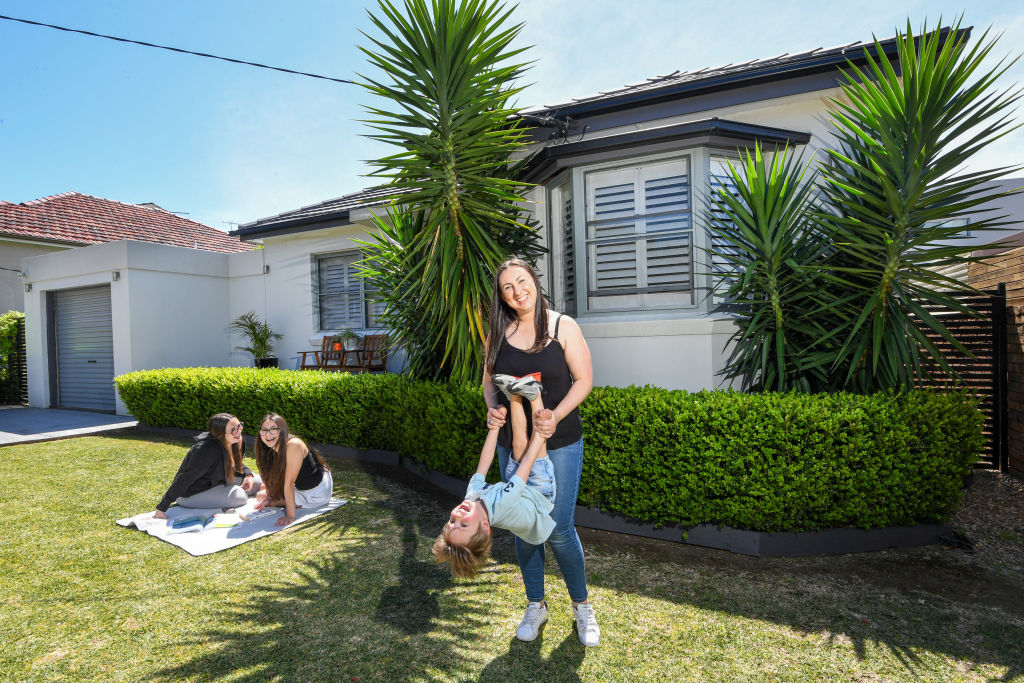 In Sydney, Clemton Park sellers Helen and Michael Sorras built a 12-week settlement into their contract as an insurance policy if they failed to find something in time for Christmas.
"If we were to do a six-week settlement, it would fall right before Christmas and there can be a shortage of homes," Ms Sorras said. "If we don't find something to buy and we need to find something to rent it just gives us a bit of extra time.
"Best-case scenario, and what we're hoping for, is we get the best sale price for our home to give us the best opportunity to buy … before the end of the year."
While buyer demand is gaining further momentum in the lead-up to Christmas, there are particular suburbs that are more sought-after than others. Data from Domain on the most views per listing in Melbourne found the popular coastal and inner-city hotspots of Hampton, Albert Park, Fitzroy, Sorrento and Clifton Hill were topping buyer wish-lists.
In Sydney, suburbs including Bronte, Balmain, Lilyfield, Northbridge and Greenwich have had the most views per listing.
Top five most searched properties in September
| | |
| --- | --- |
| Melbourne | Sydney |
| Hampton | Bronte |
| Albert Park | Balmain |
| Fitzroy | Lilyfield |
| Sorrento | Northbridge |
| Clifton Hill | Greenwich |
Source: Domain.com.au
There was a different energy to the end-of-lockdown market this year, according to agents, as buyers and sellers return for the usual pre-Christmas rush.
Marshall White Bayside selling agent Kylie Charlton said Melbourne's market was feeling like the best it had been since the former market peak four years ago.
"When you think about it, at the end of 2018 we had the [Financial Services] Royal Commission, at the end of 2019 was the recovery after that and 2020 was COVID-19 so this is the best market we've had since 2017," Ms Charlton said.
Christmas this year would be extra special for Melburnians who had spent a lot of time apart from their families, she said, with many people looking to move into a new home to celebrate with their loved ones.
"We're really coming up to a time in the next couple of weeks where people need to be ready to go or they're going to miss out," Ms Charlton said.
Property Mavens founder and buyer's agent Miriam Sandkuhler said Melbourne's ongoing lockdown had created "a pressure-cooker of demand" from buyers.
"These long periods of lockdown have not only enabled buyers to save extras funds for a deposit, but to also search real estate portals to get familiar with suburbs and prices, so they can hit the ground running with inspections in the lead up to Christmas," Ms Sandkuhler said.
Like Melbourne and Sydney, Canberra's market, which has also been in lockdown, also saw a significant boost to new listings – by 79.6 per cent over September.
Other capitals which have not had the same problems with COVID-19 lockdowns have also seen a pre-Christmas boost, with Darwin's new listings jumping 17.8 per cent, Hobart's up by 13.4 per cent, Perth's by 5.4 per cent and Adelaide's by 3.7 per cent.
The only capital bucking the trend was Brisbane, where new listings were slightly down, dropping by 1.1 per cent over the month to October 3, which means buyers are in for stiff competition if they want to find a home before Christmas.
"Compared to last year, stock is down by 30 per cent whereas buyer activity is up. What that does is create a frenzy for property," Ben Salm of Place Estate Agents Bulimba said. "For anyone buying it will probably stay the same leading into Christmas. It's unprecedented."
At the same time, the average number of bidders per auction shot up from seven to 19 within six months at the agency, he said, with some buyers willing to pay a premium for homes, while others fall out of the race.
"Whilst you may think you're paying too much for a property, rest assured if someone else is willing to pay for it. We are seeing a little bit of buyer fatigue. They're jumping out."
The lack of new property listings meant vendors were opting for longer settlements to give them extra time to find their next property, Mr Salm said.
In Canberra, Stone Gungahlin principal agent Jess Smith said more listings were coming onto the market with people aware that the deadline to sell or buy before Christmas was fast approaching.
"I think this time of the year has always been the busiest time for real estate in Canberra but there is still a supply and demand imbalance," Ms Smith said. "There's not a lot of stock and that's seen prices soaring and continuing to grow and I can't see that changing before Christmas."