New report reveals what the elite property scene is like in Kenya, where high-end villas are the top prize
For Kenya's elite, dream homes have traditionally come in the form of English country style mansions on sprawling acreages with teams of private security and household staff. According to Inside View Kenya 2018, Knight Frank's latest report on the east African country's prime residential market, that dream is changing.
The report identifies a growing preference for high-end villas on smaller parcels of land within gated communities.
One such new development is Deerpark Karen, a collection of 10 luxury villas in a neighbourhood near some of Kenya's best schools, shopping centres, restaurants and hospitals, not to mention the Karen Golf and Country Club.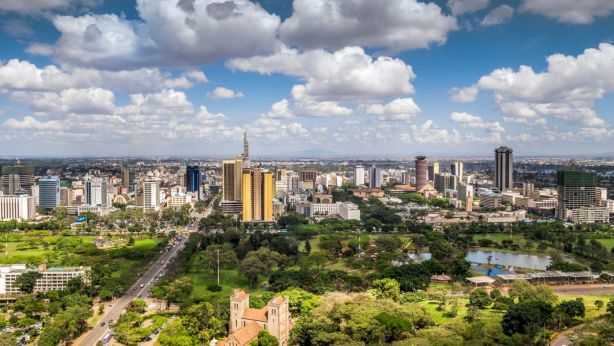 The number of high net-worth individuals in Kenya has doubled to about 9400 over the past decade. Target buyers for Deerpark Karen include wealthy Kenyans and expats working in the city, which has become a major regional hub with a booming fast-moving consumer goods sector.
Boogertman + Partners Architects Kenya – whose previous projects include Nelson Mandela's family home in Mozambique – have designed the upscale development. Architect Johann de Wet tells Knight Frank most wealthy buyers no longer want the costs of owning large tracts of land in an urban setting.
"They want the ability to lock up and go, and the reassurance of shared security, back-up water and electricity," de Wet says. "Such is the mobility of the modern urbanite."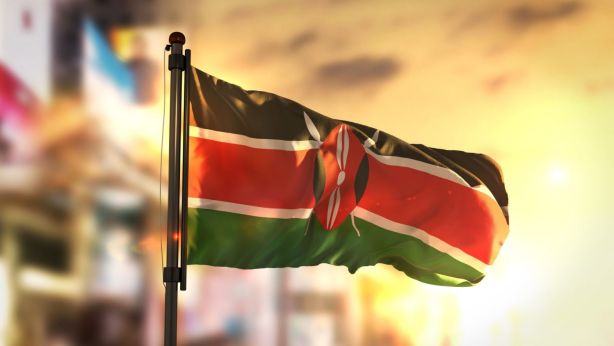 Deerpark Karen is a trailblazer for Kenya in more ways than one. Not only does it offer an exclusive gated community of a style more commonly seen in Malibu or the Hollywood Hills, the architecture also breaks with tradition.
Instead of pitched roof lines, the villas are contemporary, angular, flat-roofed constructions, each set on more than 2000 square metres of private land with several courtyards, a garden, pool and gym. A separate entertainment wing next to the pool includes a steam room.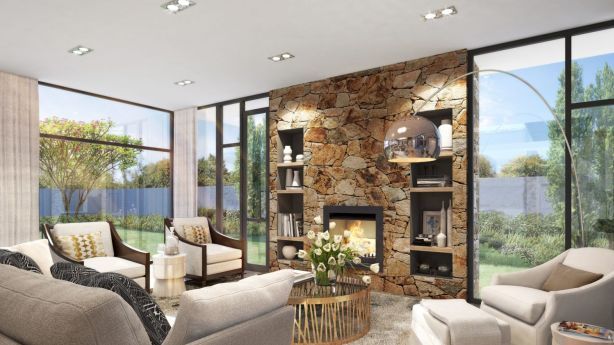 "This is not typical of homes in gated communities, but from my experience, communal facilities in developments are rarely used as they don't provide home-owners with the privacy to entertain their guests," de Wet says. "We have prioritised each home owner's privacy in this model."
Inside, open-plan living spaces are flooded with natural light, courtesy of oversized windows and sliding doors. Mature trees the grounds further enhance privacy, while also providing residents with a lush outlook.
Security measures include a drive-through porte-cochere, CCTV and electronic chip and pin access in every house. The design incorporates solar water heating with a feature that uses air to heat water as a backup for overcast days. Wastewater is treated and re-used for gardening.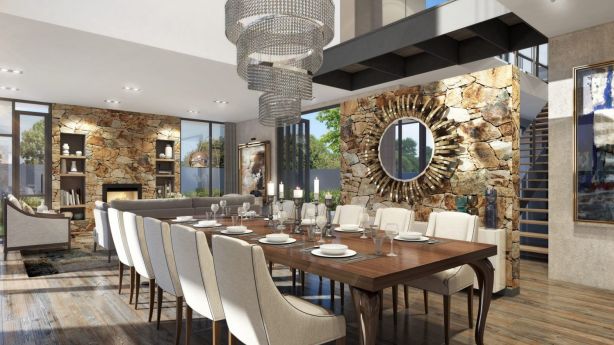 The first residents are expected to move in within the next few months. Knight Frank is currently marketing three villas, priced from 120 million Kenyan shillings, or about $1.62 million.
Prime house prices in Nairobi boomed between 2010 and 2012, rising more than 30 per cent a year. This was followed by a slowdown, exacerbated by banking regulations that deterred most banks from lending to private individuals.
Knight Frank predicts a recovery in the prime market in 2018 "as the current wave of political uncertainty draws to a close, ending the period of moderate price growth evident throughout 2016 and 2017".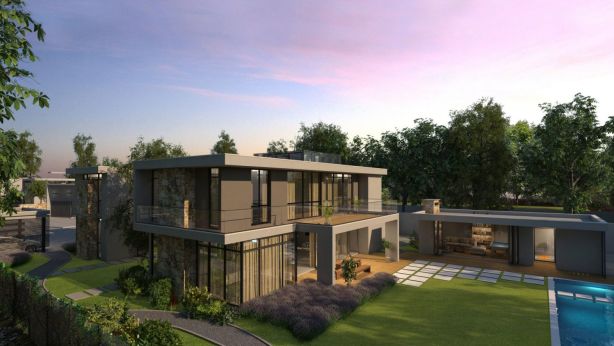 Away from Nairobi, Kenyan holiday homes have been attracting interest beyond the usual internal buyer market. British and Italian buyers have been snapping up homes on the coastline around Malindi, Watamu and Lamu, as well as in rural areas close to Mount Kenya and within private game reserves.