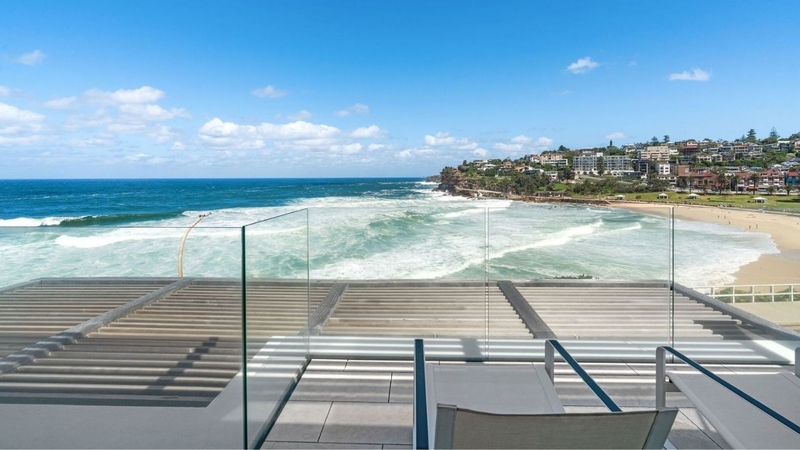 Oceanfront Bronte mansion sells for $17.7 million under the hammer
A stunning beachside mansion in the inner-eastern Sydney suburb of Bronte has sold at auction for $17.7 million.
It was one of 921 auctions across Sydney and 2512 auctions elsewhere around the nation's capital cities today.
The sales event of 12 Bronte Marine Drive was always going to attract a strong crowd, given the home's exceedingly desirable location and pedigree.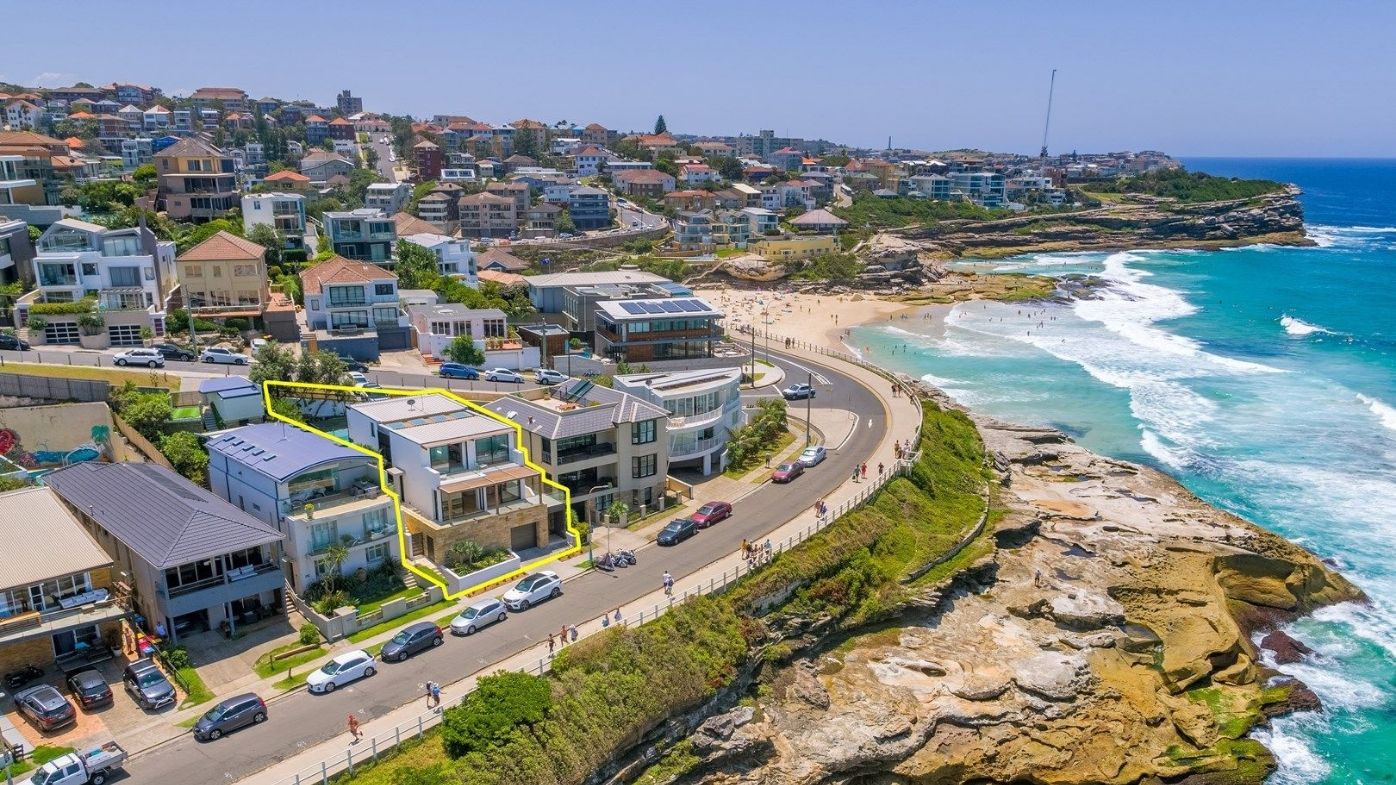 Boasting four bedrooms, four bathrooms and sitting on a generous 422-square-metres of supreme blue-chip real estate, the contemporary abode had a seemingly endless list of positives.
Features included a pool and lounge area, chic wet bar and cellar, lower-level parking for two and a plush home cinema.
The property's main drawcard, however, was its priceless, sweeping views of Bronte Beach and the Pacific Ocean.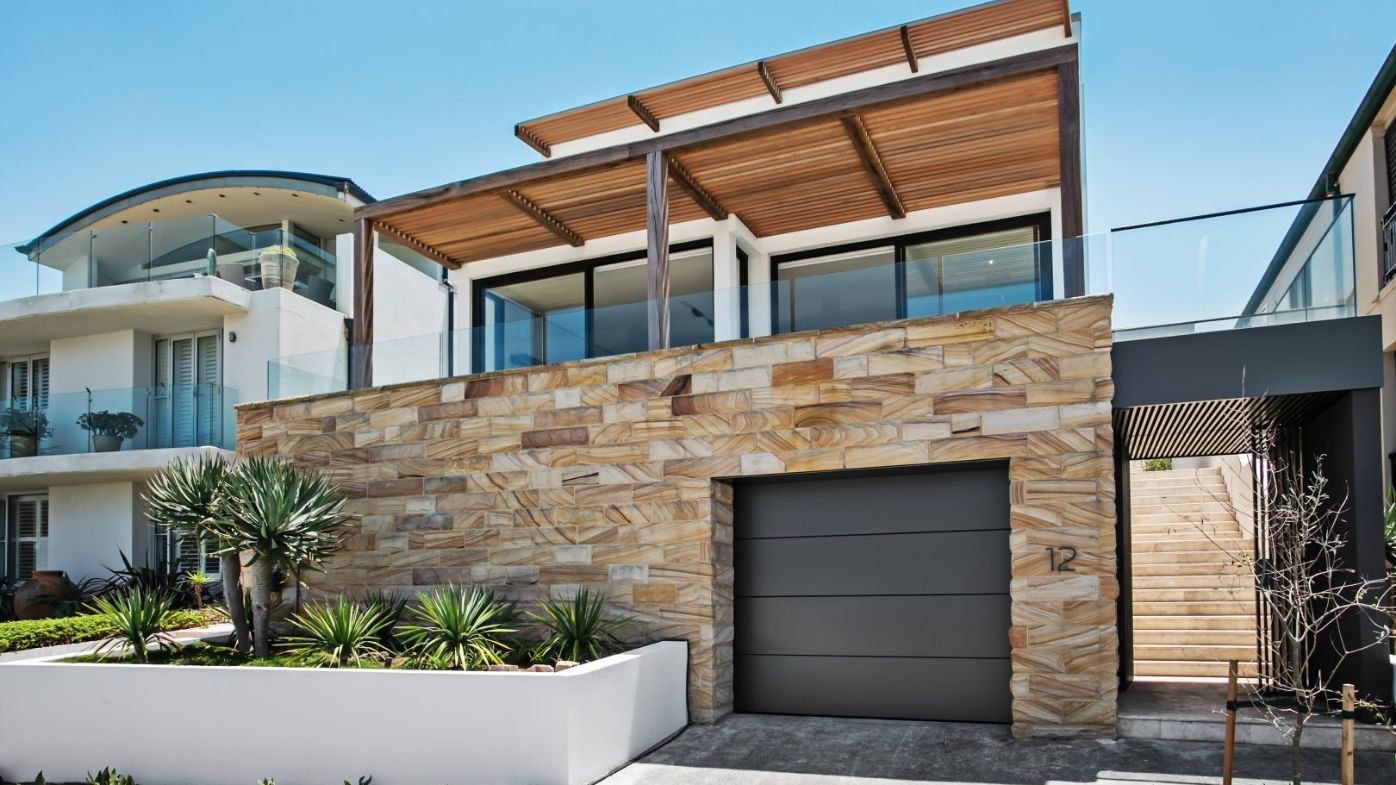 Bidding kicked off with an opening proffer of $14 million, well below the property's price guide of $17.5 million.
From there, active bidding between a few keen parties continued unabated until the dizzyingly high sale price of $17.7 million was achieved.
The sale of the staggering residence perfectly showcased the current desire and willingness for well-heeled buyers to pay a premium for homes at the top end of the Sydney market.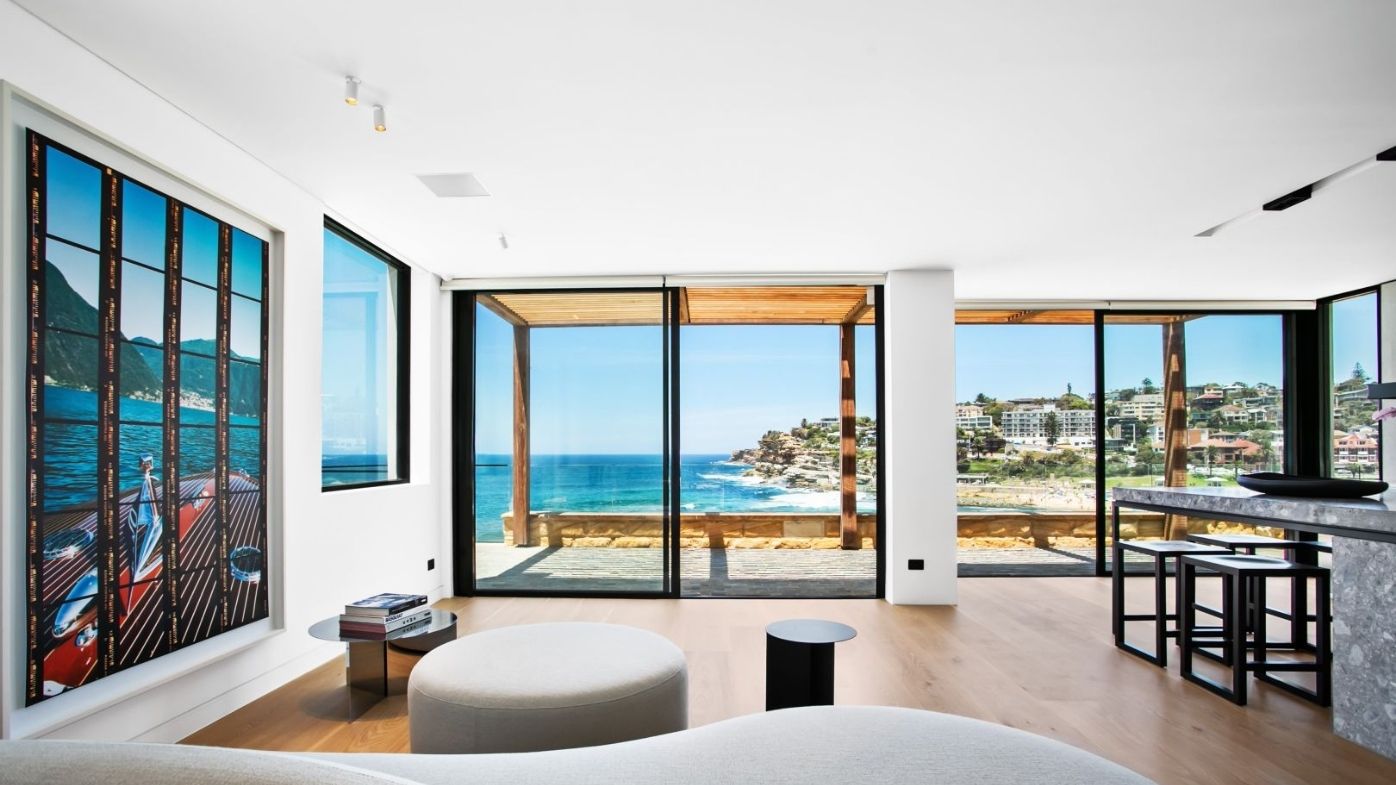 What the sale of 12 Bronte Marine Drive also punctuated was the sheer value growth Sydney has experienced in the last five years.
According to property records, the oceanfront home last sold in October 2018 for $11.2 million, meaning the vendors have made a cool $6.5 million in less than four years.
Another premium property to sell at auction in a prized part of Sydney was an avant-garde four-bedroom, three-bathroom home in the perpetually popular locale of Manly.
16 Spring Cove Avenue sold under the hammer for $11.1 million, fractionally more than the property's quoted price guide of $10 million to $11 million.
With several lavish features, including a large pool, professional kitchen with butler's pantry, a double garage and a generous master suite, the stylish abode had plenty going for it.
Perched on a hillside within the opulent Spring Cove estate, the architecturally designed home also benefitted from gorgeous views of Sydney's iconic harbour and was in close proximity to the popular and low-key Collins Flat Beach.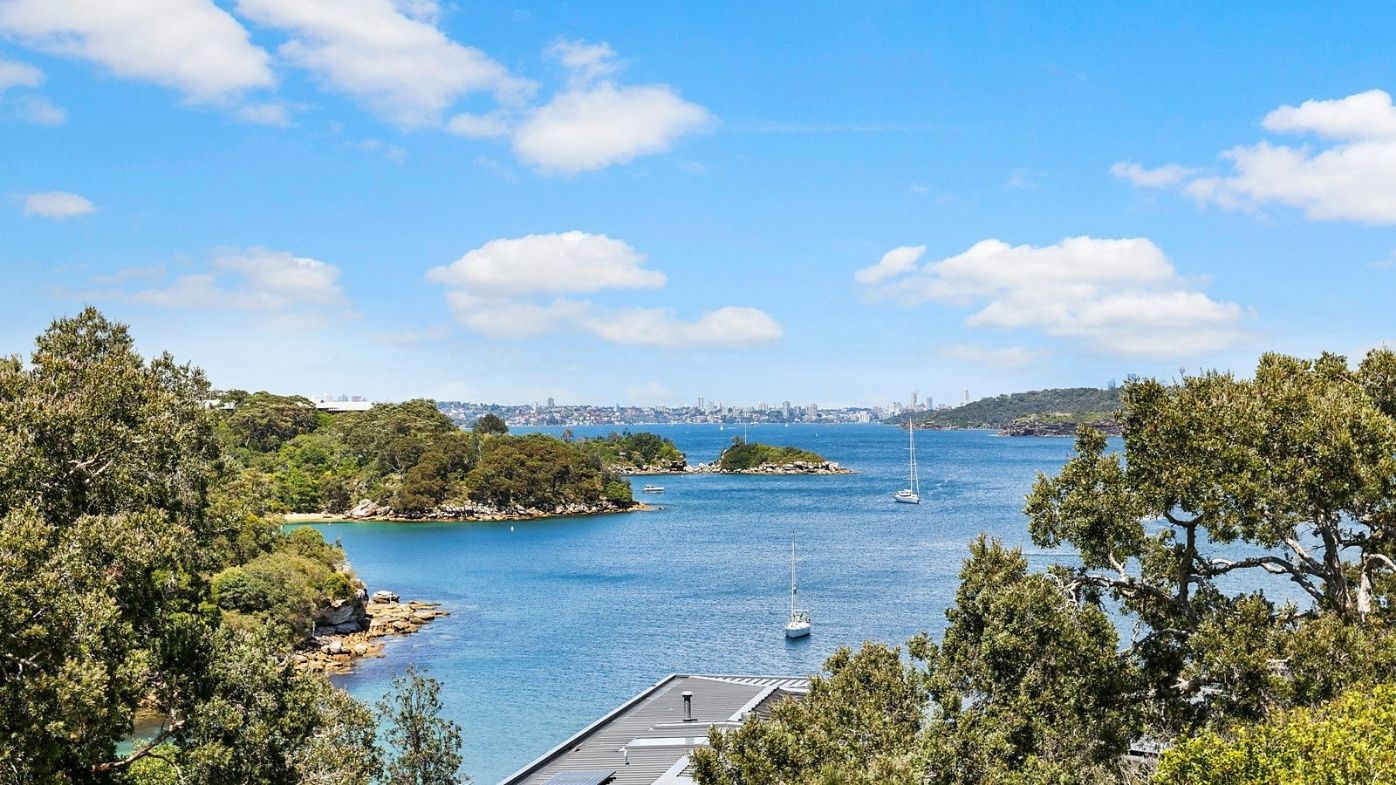 Bidding kicked off at $9 million, with a few active bidders participating in the well-attended sales event, and it was only a matter of minutes before the sale price of $11.1 million was achieved.
In Melbourne, another property that recorded a positive result at auction was a quaint three-bedroom Californian bungalow in Sandringham, which sold for $1.906 million – $146,000 more than the vendor's reserve.
11 Minnie Street attracted a strong crowd of around 50 people to its auction, thanks in no small part to its charming aesthetic, decent amenities and close proximity to nearby cafes, restaurants and shopping destinations.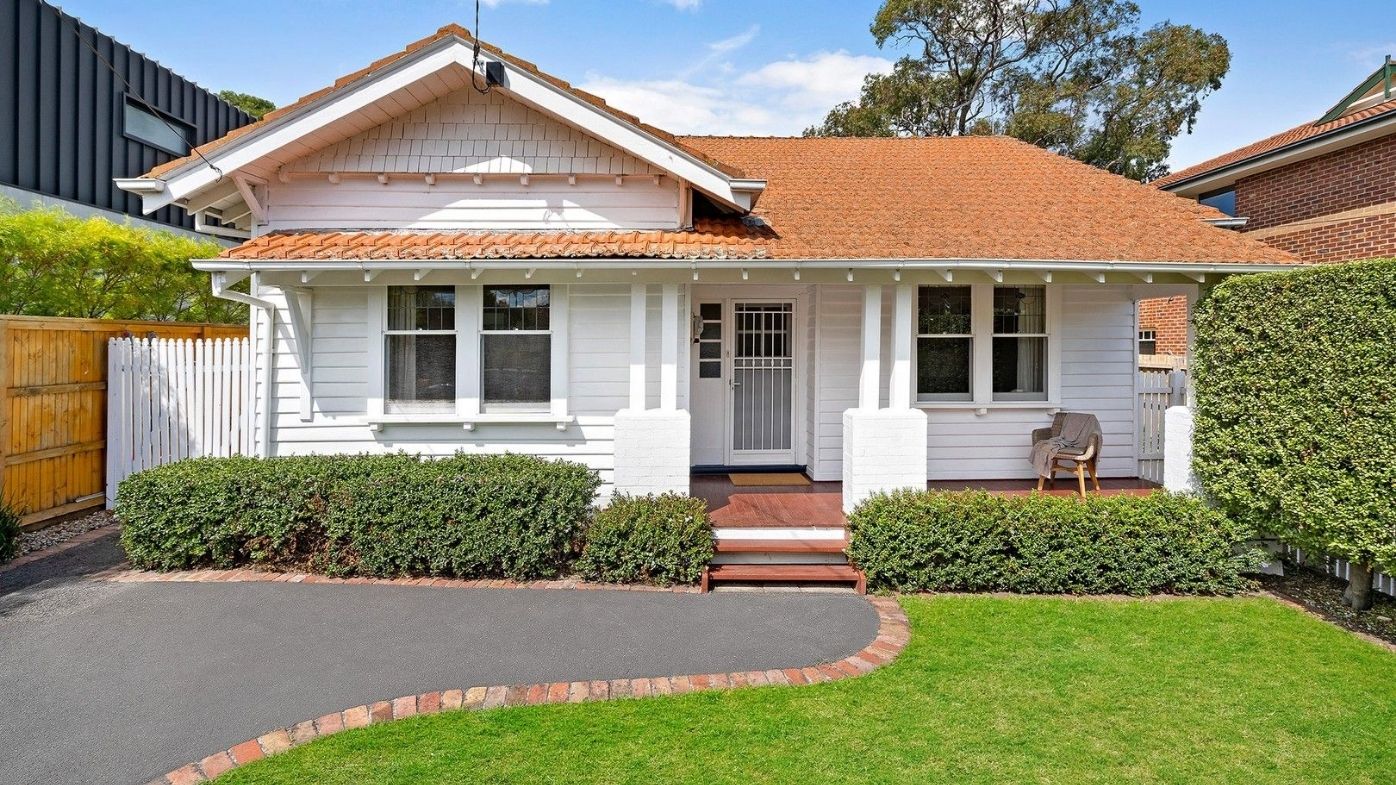 With a quoted price guide of $1.55 million to $1.65 million, there was a whiff of undervaluing, given property records show the house last sold in 2016 for $1.43 million, Sandringham's median house price is $2.11 million, and the affluent suburb has witnessed a five-year median house price increase of 32.7 per cent.
Auctioneer Ryan Castles of Belle Property Sandringham kicked off proceedings by asking the crowd to get things underway, and it wasn't long before an opening bid of $1.6 million was registered.
A flurry of bids from a few interested parties followed, with the sale price ratcheted up in increments of $10,000 and $20,000.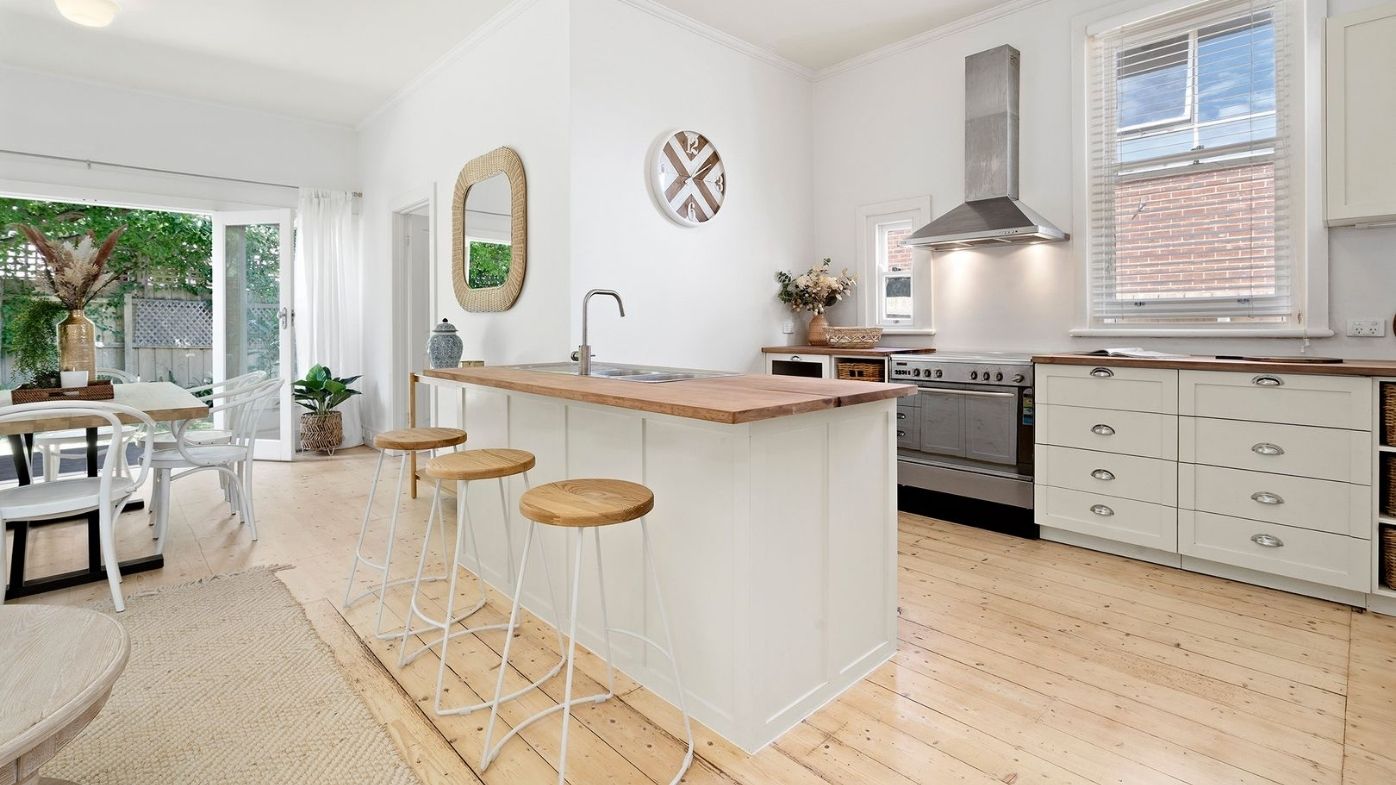 When bidding reached $1.76 million, Mr Castles announced that the property was on the market, which seemed to further stimulate interested parties bidding on the home.
From the $1.84 million mark to $1.895 million, bidding increased to an almost rapid-fire cadence, and a few moments later, the sale price of $1.906 million was achieved.
In the neighbouring suburb of Highett in Melbourne's southeast, a four-bedroom, two-bathroom townhouse sold under the hammer for $1.613 million.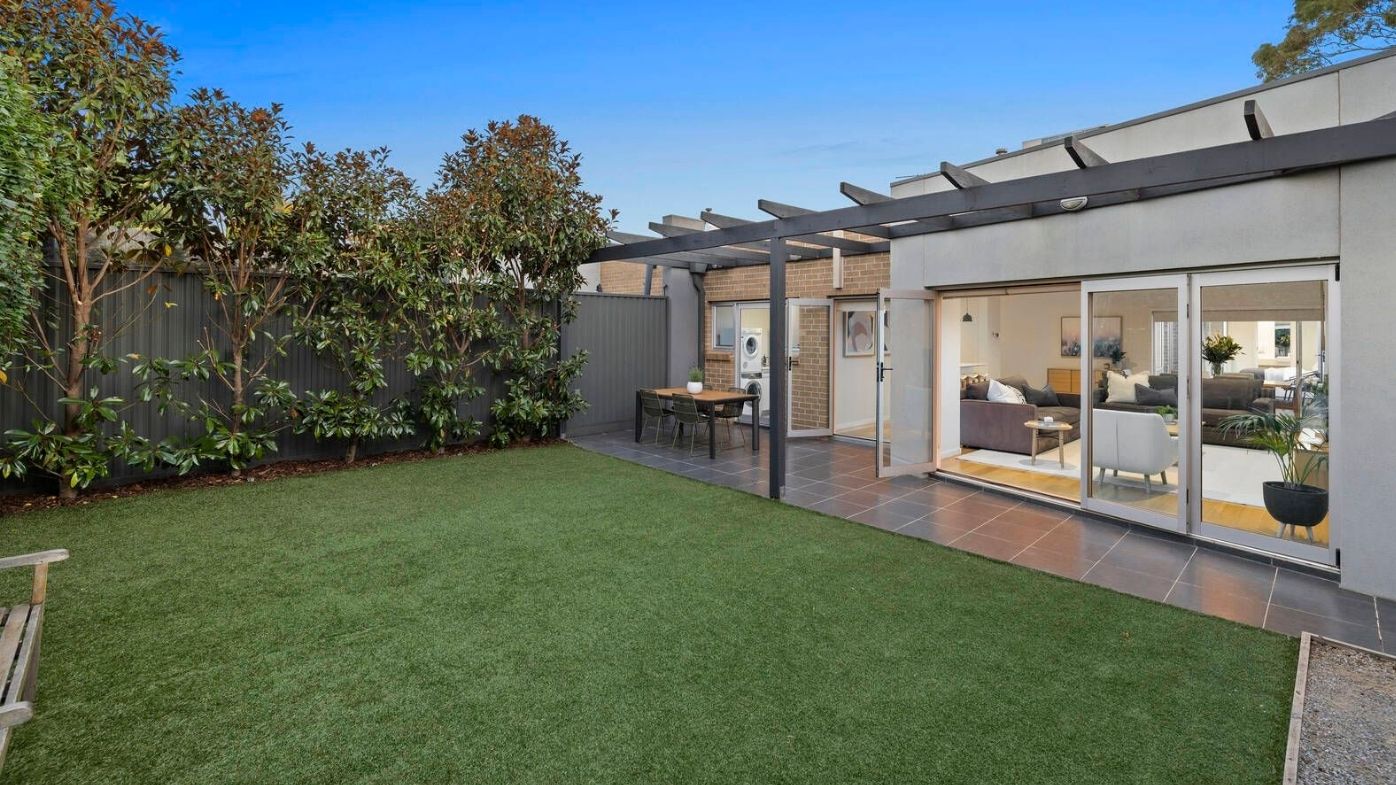 17 Sandford Street drew a small crowd of around 35 people, and Paul Sibley of Buxton Hampton East got things underway by placing a vendor bid of $1.45 million – $50,000 below the bottom figure of the property's $1.5 million to $1.55 million price guide.
The faux bid had its desired effect, and moments later, the first real bid of the sales event was registered at $1.5 million.
The auction moved quickly from there, with three active bidders countering one another with proffers rising in $10,000 increments.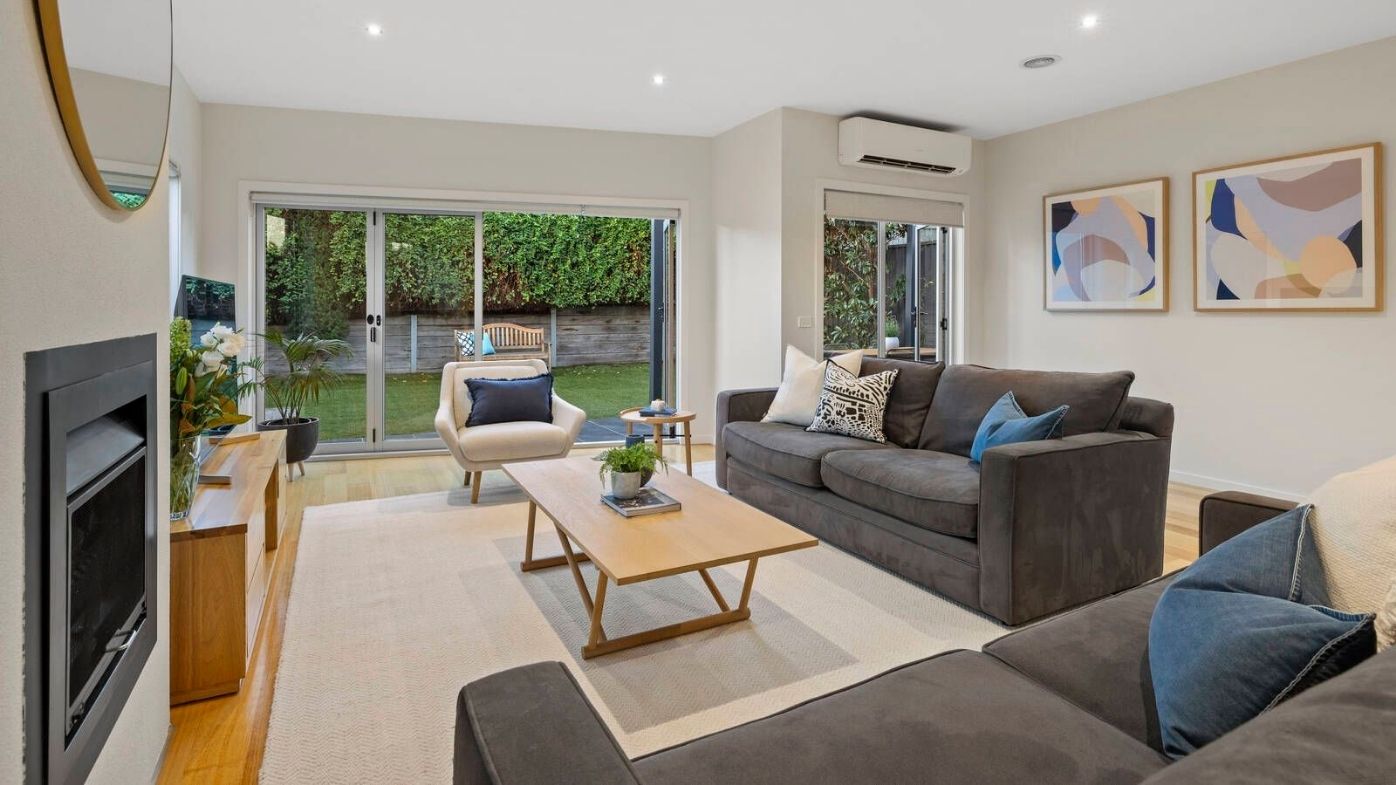 When the sale price neared $1.6 million, Mr Sibley announced to the audience that if they wanted the home, they should bid now as it would be selling today, implying the vendor's reserve had been reached.
Not long after the proclamation was made, the home was ultimately sold for $1.613 million to a younger couple.
While there were plenty of positive results at auctions across the country this weekend, some homes, however, failed to get across the line during sales events.
One such property was a gorgeous Edwardian home in the blue-ribbon suburb of Middle Park in Melbourne's inner south, which passed in for $5.8 million, later selling after negotiations for an undisclosed sum.
Auctioneer Oliver Brice of Marshall White Port Phillip spent several minutes waxing lyrical about 62 Park Road's many features, including a large master suite, sizeable pool and lounge area, and a vast double garage accessible via a cobblestoned alleyway next to the prepossessing home.
Mr Bruce kicked off the auction in front of around 65 people by placing a vendor bid of $5.75 million.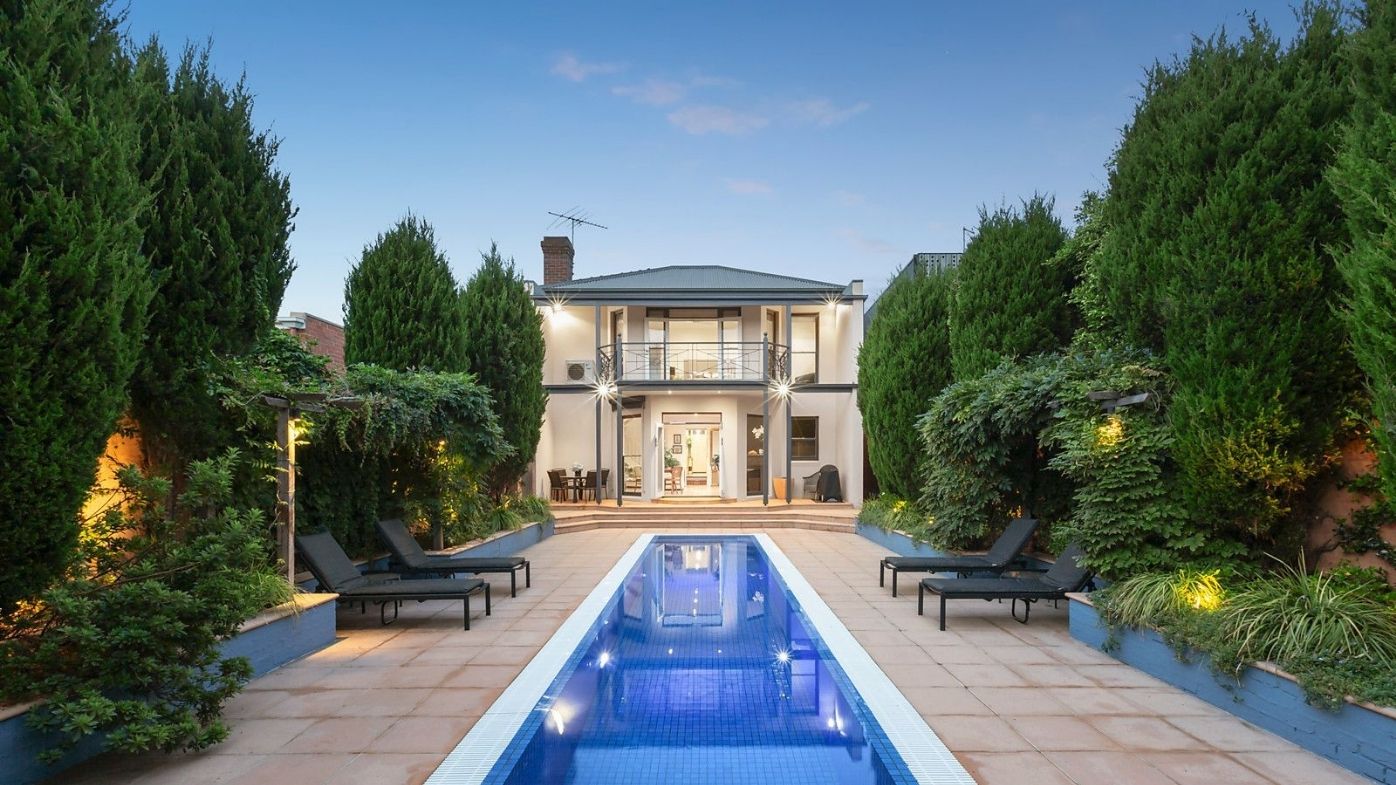 A keen individual then placed a single real bid of $5.8 million. But ultimately, the offer was not enough to meet the vendor's reserve, and after a few more minutes of vamping, Mr Bruce passed in the century-old residence.
Another property that passed in at auction was a four-bedroom, two-bathroom townhouse in Melbourne's southeast suburb of Bentleigh.
1A Marquis Road did not draw a strong crowd to its sales event, despite a seemingly reasonable quoted price guide of $1.25 million to $1.35 million.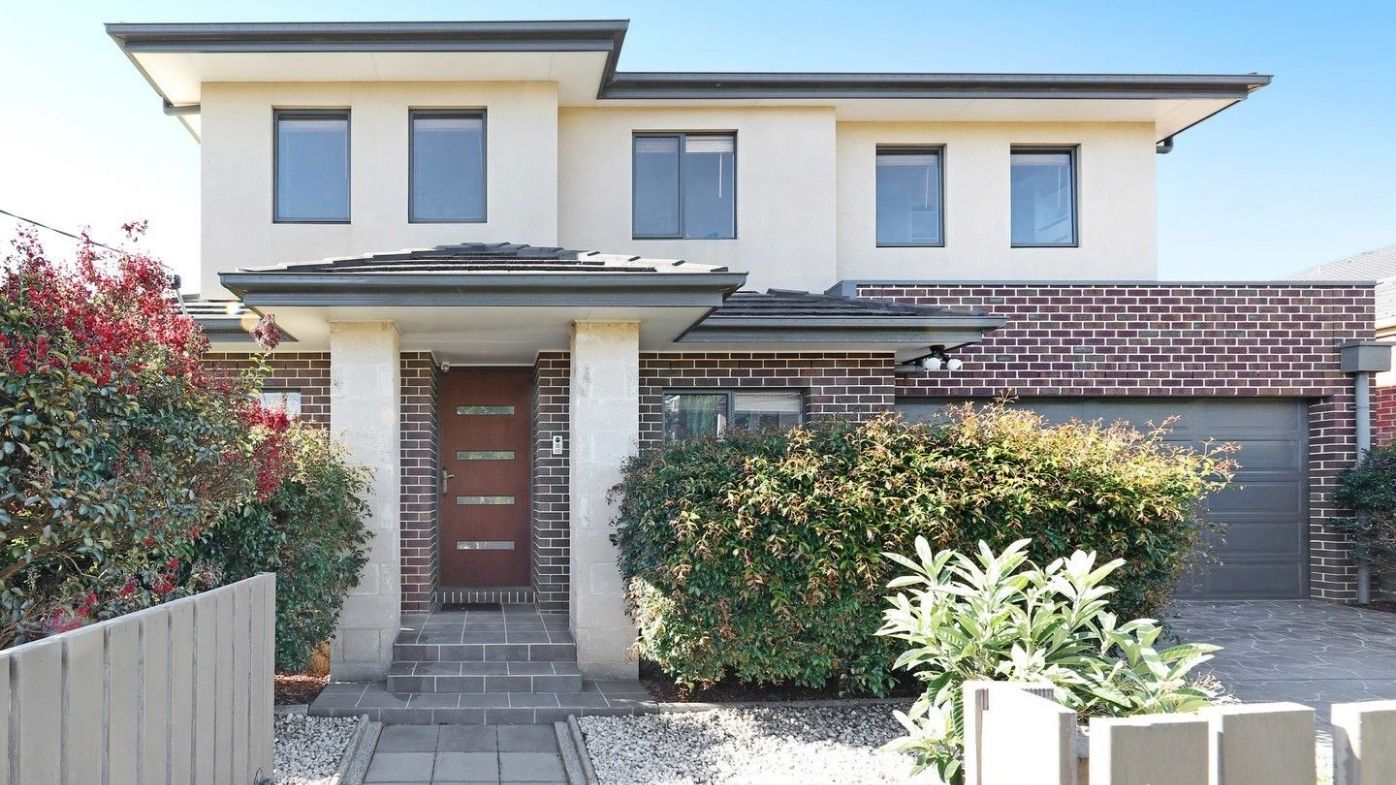 The auction was initiated by auctioneer Greg Bryden placing a vendor bid of $1.25 million, which was quickly countered by a real bid of $1.27 million.
Three motivated parties then placed several bids until the sale price reached $1.42 million – $70,000 above the top-end of the quoted price guide.
Despite exceeding this, the property was passed in as it did not meet the vendor's reserve, which looked to perplex a few of the active bidders.