Open spaces and outlook combine in dream O'Connor home
Lucy Bladen and Josephine Huynh
Ilea Buffier and her partner had been visualising their dream home for ten years.
The couple had tried searching for a house but were unable to find anything to suit their desires. Starting from scratch seemed to be their only option.
"We'd been cutting out pictures for ten years and we spent two years looking for the perfect block," says Buffier.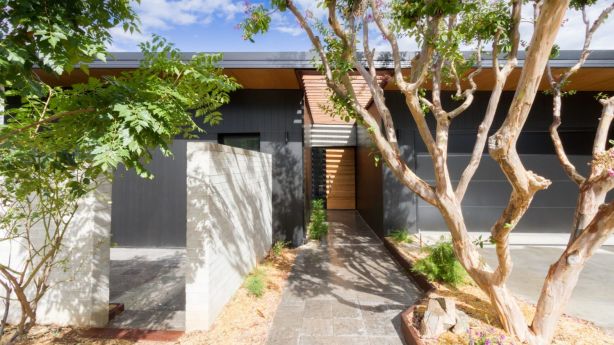 "We were pretty fussy, we couldn't find anything that we liked."
After enlisting the help of architect Jessica de Rome, Buffier's vision resulted in an elaborate O'Connor abode.
12 Grevillea Street humbly blends into the O'Connor streetscape with stunning raw materials surrounding its exterior.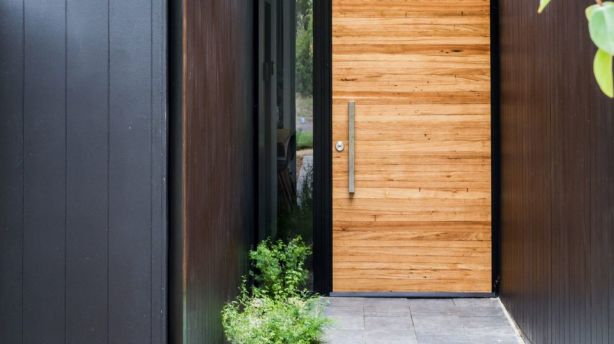 "We tried to be true to the raw materials like the concretes and the woods," Buffier says.
An outlook to the outdoor alfresco area and gardens are a defining feature of the internal spatial experience of the home.
"The design brief was around connecting the indoors with the outdoors, and then having the open spaces to create a sense of calmness and relaxation," adds Buffier.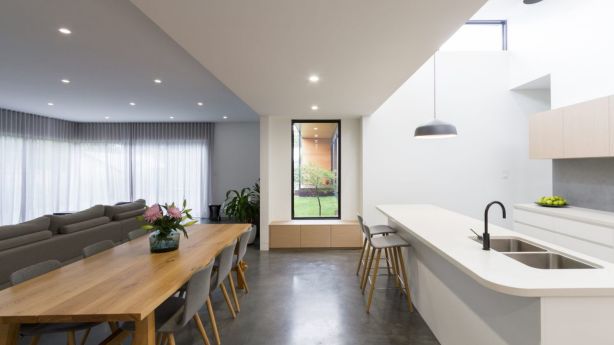 The kitchen and the living room is the central piece of the home and is where the indoor-outdoor connection is most prominent, with the kitchen featuring a pop-up roof element.
Grey, black and white are splashed across the home's interiors with a simplistic design adding to its understated elegance.
Sustainability was a primary concern. The property itself was a knockdown rebuild and the orientation of the home was changed to be north facing. Materials from the existing home were also used in building.
The home was a notable milestone for Jessica de Rome, who established de Rome Architects in 2013.
"It was the very first project for my company. It's actually the first house that I have ever worked on," de Rome says.
She explains her inspiration came from a collection of things.
"Stylistically, sometimes you want to experiment with a different material," she says.
"Obviously the client's brief about how they want to experience the space itself was a focal point, but I think it always comes back to the site and orientation – they are the things that always try to underpin what we do."
The home took just over one year to physically build, with the design process having commenced a year and a half before that.
Buffier and de Rome shared a similar vision and worked closely together in order to achieve the dream home.
"We were very much on the same page from the beginning. She got our intent and took it from the start," says Buffier.
"We went through every step of the way together."
12 Grevillea Street in O'Connor will be open to the public as part of Design Canberra Festival Living Rooms on Sunday, November 26, from 11.30am to 1pm.