Original condition, 1940s heritage-listed Tocumwal house in O'Connor for sale
A rare, heritage-listed Tocumwal house in O'Connor is currently for sale and set to go under the hammer.
The three-bedroom home at 14 Macarthur Avenue retains much of its celebrated 1940s charm and sits on a generous 917-square-metre block.
The Tocumwal Housing Precinct spans across eight cul-de-sacs in the inner north suburb, and there is a blanket heritage listing across the area.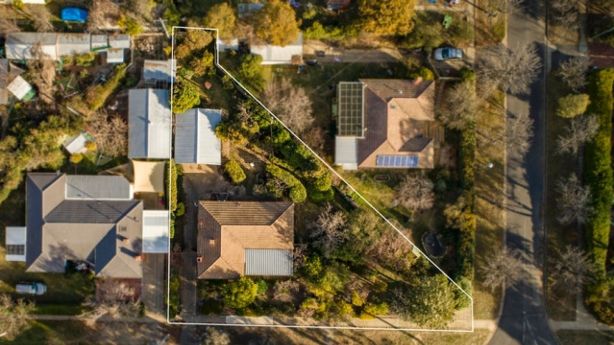 This heritage listing was very appealing for the vendor when he bought the home more than 20 years ago, said Belle Property Kingston listing agent Leanne Palmer.
"Although he lives in the middle of the city, because of the heritage listing that has been placed on all of the homes, the area won't change so he wasn't afraid he would wake up one day with a big development going up next door," she said.
In the 1940s, after World War II, approximately 200 homes from the NSW Southern Riverina town of Tocumwal were transported to Canberra to address a housing shortage.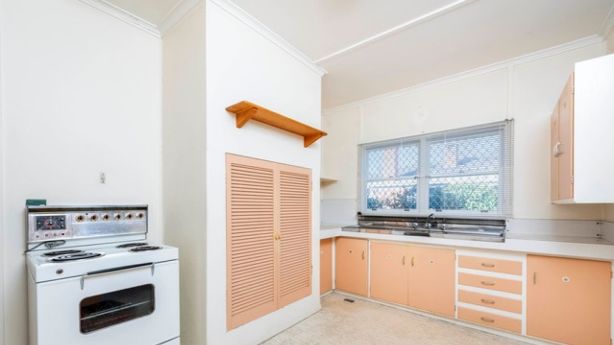 The houses were originally constructed to house US airmen at the RAAF Station Tocumwal.
"People love the style of the home and they are absolutely enchanted by the story of how the houses came to be in Canberra," Ms Palmer said.
"The history and story is very attractive to people and it grabs their attention."
The Tocumwal house for sale is in near-original condition, with minor upgrades to the bathroom and an extension to the front porch.
Original character features include spacious rooms, high ceilings, sash windows and sconces.
Although it is heritage-listed, buyers can complete various renovations so long as they fit within the heritage guidelines.
"The feedback I am getting from people is it's a great blank canvas for young builders or someone who wants to put their own stamp on it," Ms Palmer said.
"It's got some original features you don't get in modern homes."
Ms Palmer said the home presented the perfect opportunity for potential buyers to access "entry-level O'Connor". She has been receiving feedback from buyers placing the home in the $700,000s price range.
O'Connor's median house price currently sits at $1.16 million.
The home will be auctioned on Saturday September 8 at 2:30pm.