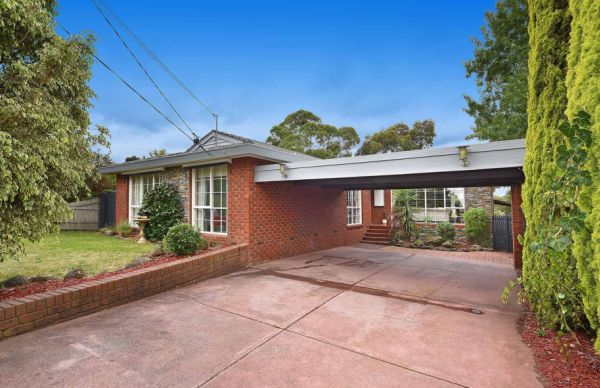 Original condition homes soar above expectations on Super Saturday
Original condition properties that were family homes for up to 50 years sold for hundreds of thousands above price expectations on another Super Saturday in Melbourne, in which more than 1000 auctions were scheduled.
Melbourne's preliminary clearance rate sat at 77.5 per cent after 1084 auctions were scheduled and 819 results were reported.
There were 48 properties withdrawn from auction, which were counted as not being sold as part of the clearance rate.
East of the city, a Kew home sold for the first time in 36 years. The three-bedroom home at 1 Edward Street sold for $3.48 million, smashing the $2.9 million reserve.
Jellis Craig Hawthorn auctioneer George Bushby said there were four bidders, one of whom was a neighbour, two others families and one was a young couple who were the successful buyers.
They are wanting to move in and renovate the home which is still in mostly original condition.
"It was on the market very early so once it really got going the price just took off," Mr Bushby said.
He agreed fewer homes listed for sale meant properties sold at auction for well above reserves.
"We are getting a bit busier for auctions scheduled for late May, but we felt as though we would have more than we do for June [so far]," Mr Bushby said,  
Close by in Balwyn North, a three-bedroom home which was also in mostly original condition sold under the hammer for $2.79 million, after being declared on the market at $2.3 million.
Five bidders competed for the property at 26 Reading Avenue, with a family snapping it up. 
They plan to live in the home, before knocking down and rebuilding, Fletchers Balwyn North partner Nick Fletcher said.
"The vendor had been there for 50 years so she was in tears and the family who bought it were in tears so it was an emotional sale," Mr Fletcher said. 
The home, which was in the Balwyn High School zone, had been very popular with family buyers, he said.
A family who had never heard of Australian TV soap Neighbours snapped up a home in the street where the show is filmed for $1.6 million at the weekend.
The home, at 1 Pinoak Court, Vermont South, which is also known as the fictional address of Ramsay Street, Erinsborough, where the TV show is set, sold under the hammer for the first time in 30 years.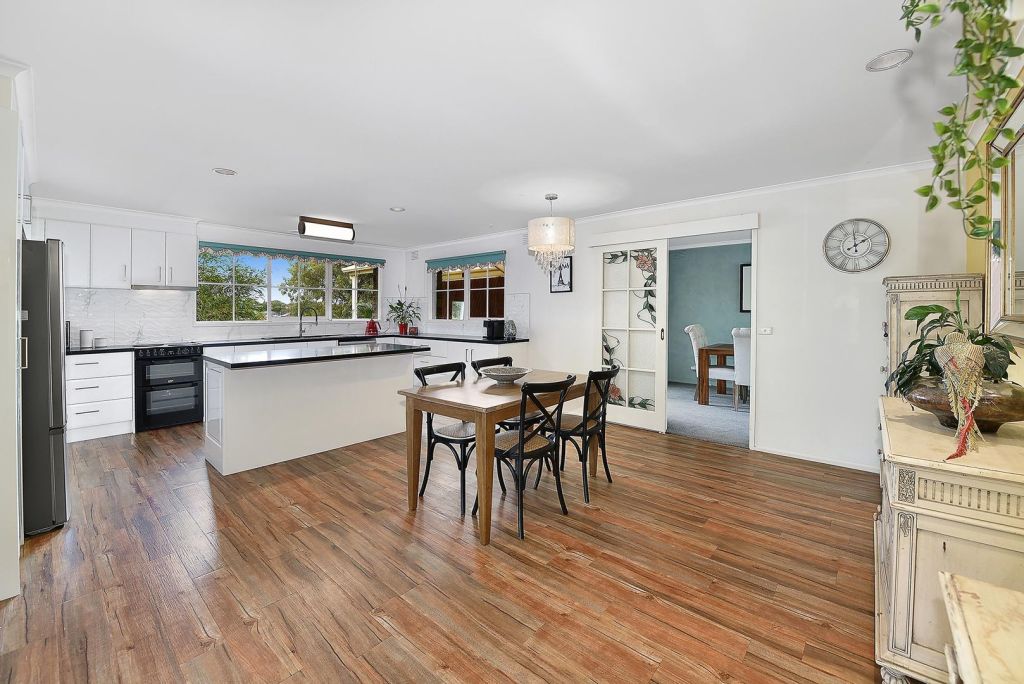 Five bidders fought it out for the keys to the home, with fans of the TV show among them.
The buyers, however, a couple originally from China, had to be brought up to speed about the soapie, which once starred Australian singer-songwriter Kylie Minogue, by Barry Plant Mount Waverley manager Carolyn Barton.
"The couple saw it for the first time [on Saturday] and fell in love with the kitchen and just wanted it," Ms Barton told Domain.
They were unaware they would have a camera crew filming on the crescent outside their home a few days a week, but seemed fine when told the cameras would not be coming inside their home, she said.
The TV show pays home-owners in Pinoak Crescent to use the backdrop for Ramsay Street, with the couple happy with their added windfall after snapping up the property.
This home has been used as the outside of Neighbours character Toadie Rebecchi's home.
One of the biggest sales at the weekend was in the inner suburb of Port Melbourne where a renovated four-bedroom home sold for $3,675,000.
The home at 100 Raglan Street saw three active bidders compete – with a downsizing couple making the winning bid – after the home was called on the market at $3.45 million.
Marshall White Port Phillip director and auctioneer Oliver Bruce said the auction pulled a big crowd with between 80 to 100 people watching on.
The vendors, who had originally bought the home unrenovated in 2013, had worked on it over the past eight years to make it a more modern home.
"It was a great result," Mr Bruce said. "We had really, really happy vendors and ecstatic buyers and not so happy underbidders."
In Melbourne's north-west, a four-bedroom house sold under the hammer for a huge $3.64 million, which was well above the $2.9 million to $3.1 million asking range.
Jellis Craig Kensington director and auctioneer John Morello said 73 Holmes Road in Moonee Ponds was a rare one given it was only one of a few historic Italianate style homes in the area.
A family snapped up the home from the vendors, who had owned it for the past five years. They are now planning to move back to regional Victoria.
Mr Morello said although results like this were great news for vendors, there were still more buyers than sellers in the market.
"We really need some vendors to come back to the market," Mr Morello said.