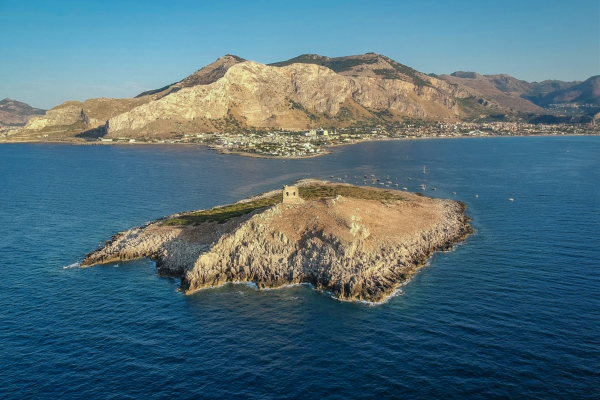 Private island for sale in Italy offers ultimate holiday house for keen renovators
Elizabeth Redman
twitter
Senior News Producer
Looking for a holiday escape? For the price of one home with water views in Sydney, you could snap up a whole private island off the coast of Italy.
Isola delle Femmine is a rocky atoll near the capital of Palermo,n Sicily, on the market for €2 million to €3 million ($A3.24 million to $4.86 million).
Potential buyers would need to be keen renovators, as the 15-hectare island comes with a 16th-century tower, stunning views over the Mediterranean, flowers, lizards and little else.
The tower is currently in "very bad shape", according to its online listing, but could be fully rebuilt into a private residence or a museum.
The name means "island of the women" and legend has it that 13 Turkish maidens were pushed out to sea by relatives after being condemned for serious crimes, before a shipwreck left them living on the island for seven years.
A well on the island dates to the Middle Ages, while the tower was built as part of Sicily's defence system but was damaged in World War II.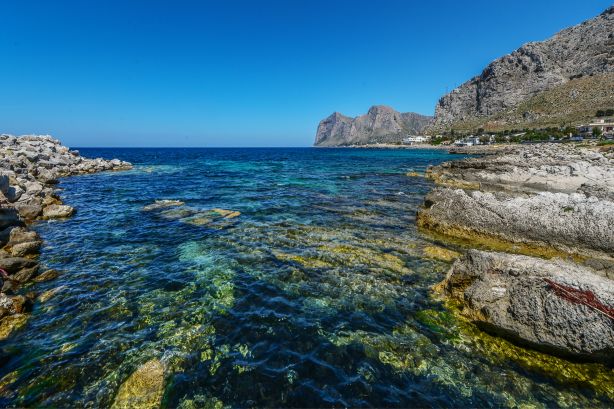 The retreat has been owned by the same family for four centuries but the current heirs no longer live in Sicily, The New York Times reported.
"I would love someone to buy it who can enjoy it," Countess Paola Pilo Bacci told the NYT.
"The isolotto is there and we are here.
"We go. But not enough. And, it's become difficult to manage the property."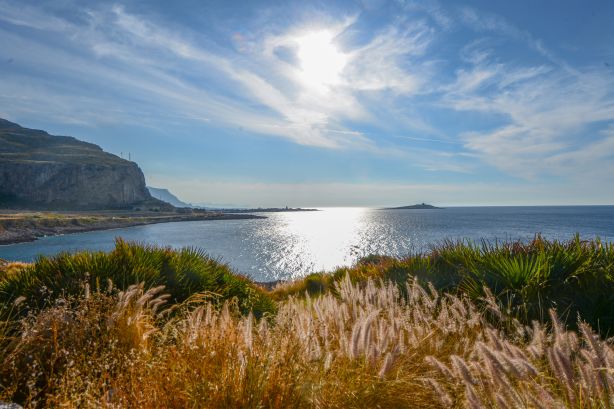 Compare the asking price for an entire Italian island to more compact – if liveable – offerings in Australia. In Sydney, the harbourside suburb of Mosman has a median house price of $3,737,500, while Northbridge sits at $3,125,000, on Domain data.
The agency handling the deal is Romolini Immobiliare.