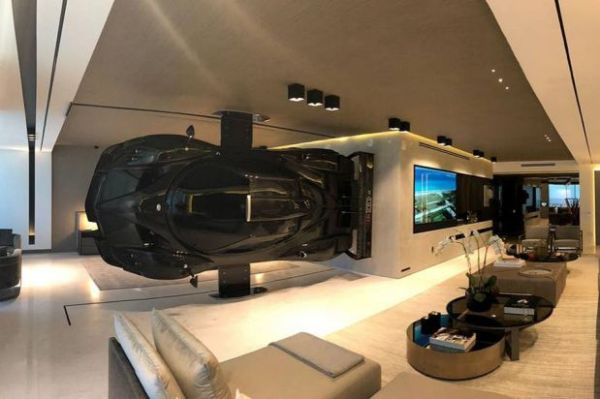 Rare Pagani Zonda sportscar creates stunning centrepiece in luxury Miami condo
Take one rare Pagani Zonda sportscar, flip it sideways and float it inside a multi-million dollar Miami condo – now that's art.
The owner of this US$8 million ($10.76 million) waterfront condo commissioned Artefacto Home Staging and Finish My Condo to fully furnish his 390 square-metre residence around his Pagani Zonda R – one of just 15 models manufactured each year.
Needless to say, the interior needed to complement the sleek aesthetic and bold, clean lines of the US$1.5 million (NZ$2.1 million) car.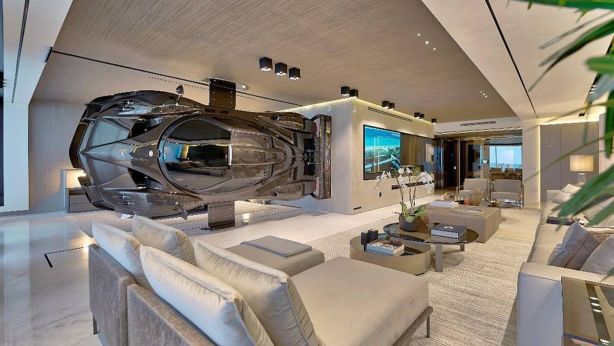 The design team chose to use the vehicle as a divider to separate the master suite from the living room.
They worked alongside Pagani to create an aluminum and carbon fibre stand, creating the illusion that the vehicle is floating.
Getting the car up to the apartment was tricky – Artefacto had it craned up the outside of the building. Once inside, the vehicle was rotated into position.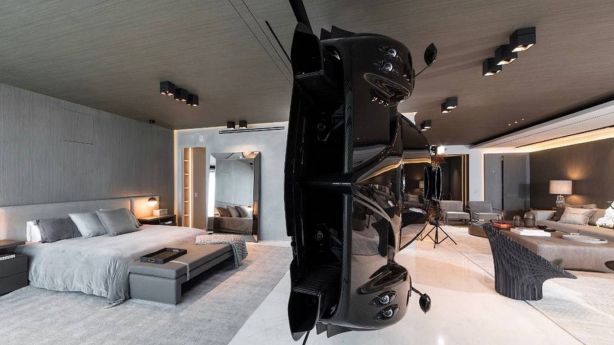 Cars inside condos are not new to Miami. The Porsche Design Tower is selling "sky garages", where a car elevator transports your vehicles right into your apartment so you can admire them through a glass wall.
There is also a car and motorbike condo, called Autohouse that houses your vehicle in luxury – you can visit and entertain at the condo, but you can't stay the night.
– This story was first published by Stuff.co.nz