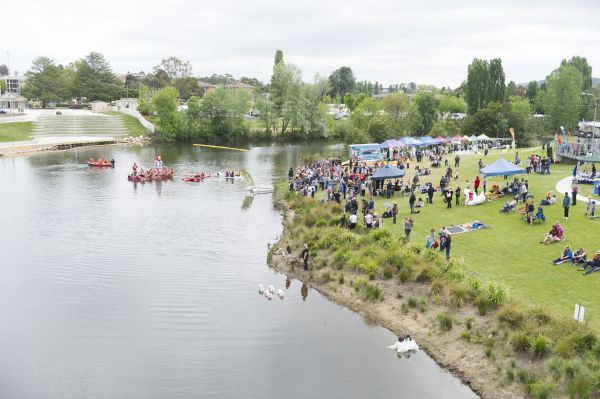 Rents up across all NSW regions surrounding Canberra: Domain data
Lucy Bladen
twitter
Editorial producer
In the past 12 months, Canberra has experienced the strongest growth of all capital cities in median weekly asking rents for houses, and it appears these surging rents have had a flow-on effect across the border.
According to Domain Group data, NSW local government areas (LGA) in the surrounding regions have all experienced elevated rents for houses over the past 12 months.
Canberra's weekly asking rent is still much higher than the surrounds, with rents significantly less in the popular commuting regions of Goulburn and Yass.
Greater Queanbeyan
To many, Queanbeyan may just be another region of Canberra and, perhaps unsurprisingly, rents are following a very similar trajectory to the nation's capital.
Rents in Greater Queanbeyan – which includes Bungendore and Braidwood – have a median weekly asking rent of $500 for houses. But growth has outpaced the ACT – it is up 8.1 per cent year-on-year, compared to Canberra's 7.5 per cent.
The figures don't come as a surprise to RE/MAX Capital director John Buckley.
"[As an office] we are sitting on zero vacancies at the moment, essentially everything that comes in we have tenants to choose from immediately," he said.
When it comes to the unit market, there is a starker difference between Canberra and Queanbeyan in terms of the median weekly asking rent.
Unit rents in Queanbeyan are sitting at $300 per week, compared to Canberra's $465. But the pace of annual growth is more than double at 7.1 per cent for Queanbeyan and 3.3 per cent for Canberra.
"Canberra's growth is rubbing off on us, but Queanbeyan is also performing particularly well. There's not a lot of commercial vacancy space around, and overall there's a lot of employment," said Mr Buckley.
"There has been solid investor movement because of the absence of land tax, because a majority of investors here are not affected."
Goulburn
Goulburn is perhaps the only LGA surrounding Canberra where the median weekly asking rent has remained somewhat steady over the past 12 months.
Data shows house rents are up 2.9 per cent – or $10 – year-on-year and sit at $360 per week.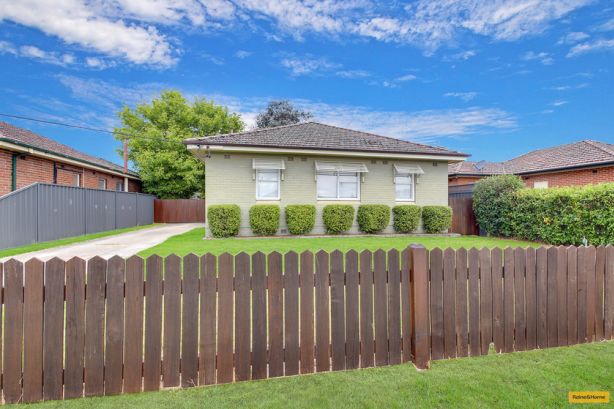 Goulburn First National Real Estate property manager Courtney Fitzgerald said the market has slowed recently, and the region was firming to be in favour of tenants.
"Usually coming into the winter period it slows down a little but it has slowed a bit earlier than what it usually does – properties are sitting vacant for a bit longer," she said.
"Because there are a few vacant properties throughout Goulburn, tenants are being pickier."
Ms Fitzgerald said there were a lot of people in Goulburn's market commuting to Canberra.
"[There are] heaps of commuters because the cost of a rental is a lot cheaper than what Canberra is. Tenants are finding even with the cost of fuel, it's cheaper to rent in Goulburn and make the commute," she said.
The Snowies (Cooma)  
The Snowy Monaro LGA spans the snowfields and surrounding towns of Jindabyne and Cooma.
Median weekly asking rents for houses in the Snowy Monaro have increased by 6.5 per cent over the past 12 months, up from $300 per week this time last year to $330.
Fergusson Real Estate & Property director Shannon Fergusson said rents have jumped over the last three years, mainly due to the imminent Snowy 2.0 project.
"The expectation of what will occur has put pressure on the market," he said.
"We haven't seen a great immediate reaction or a lot of people coming to town straight away but contractors are starting to put their feelers out, and they are having trouble finding what they want."
Mr Fergusson said while it was once hard to fill unit rentals in Cooma, the market has become tight in recent times.
He said there was no consistent trends of Canberra commuters flocking to Cooma.
"[We see] dribs and drabs of [Canberra commuters] … not a big number but there's lots of investor activity here," he said.
Yass
In 2018, Yass Valley recorded the second-strongest growth in house prices in NSW, and the rental market was also growing.
The median weekly asking rent for houses in Yass Valley are up 5.7 per cent over the past year and are currently sitting at $420 per week.
Yass Real Estate senior sales manager Edwina Brown said there had been a flow-on effect from Canberra.
"We have seen rents increasing in line with Canberra," she said.
But when it comes to Canberra commuters residing in Yass, Ms Brown said it was "not a new phenomenon", and that she hasn't seen any noticeable increase in Canberra commuters in recent times.
About 4000 Yass Valley residents make the commute to Canberra every day.
According to Ms Brown, the contributing factors to increased rent include long-term tenants and people waiting for their builds to be completed.
"There's a very low vacancy rate here [and] a lot of people are in secure rentals, meaning not many people are moving," she said.
"People have also bought blocks out here and are renting while they build."
South Coast
Sea-changers are also facing surging rents, particularly in Shoalhaven.
House rents in Shoalhaven are up 13.3 per cent year-on-year to $470 per week, Bega Valley is up 8.1 per cent to $400 and Eurobodalla is up 7.1 per cent to $450.
Shoalhaven, which includes Ulladulla, Nowra and Berry, had the biggest spike in house rents, up 13.3 per cent year-on-year to $470 per week.
But according to agents, it's a story of two markets.
LJ Hooker Ulladulla property manager Michael Cooney said the seaside town's rental market was "reasonably balanced at the moment".
"If we compare this summer period to the previous year, demand is a bit less, and time on the market is higher."
Inland, Berry and Nowra are experiencing very high levels of demand, and this is reflected in the wider Shoalhaven figures.
Elders Real Estate Berry property and business development manager Jan Bailey said rents in Berry were really driving up the wider region.
"People are demanding accommodation in this area," she said.
In the Bega Valley house rents are up 8.1 per cent to $400 per week, and in Eurobodalla rents are up 7.1 per cent to $450 per week.
For units, asking rents are up 7.4 per cent year-on-year in Bega Valley to $290 per week, and in Eurobodalla, it's up 3.4 per cent to $300. There is not enough data available to determine rents in Shoalhaven.