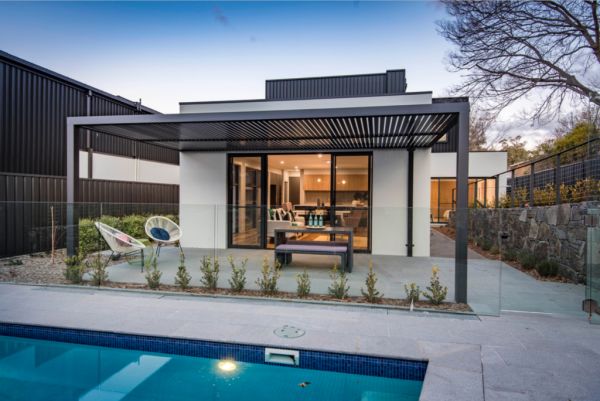 The pros and cons of selling your home by negotiation in Canberra
Put a price on it or test the market "by negotiation"?
Michael Dalton of P&P Real Estate prefers a price or a range rather than "by negotiation".
"Generally, it significantly limits the number of inquiries and inspections from buyers who are in the right price range," he says.
"The property may take longer to sell and the vendor may miss out on the best buyer altogether because they were put off by the lack of an advertised price."
Dalton says he generally advises vendors to market their property with "offers over" a certain figure or with a price range to attract as many potential buyers as possible.
"My best buyer advice is to decide what you want to buy, decide how much you are prepared to pay – and go for it," he says.
Steve Lowe of Agent Team Belconnen says he recommends the use of "by negotiation" as a means of drawing market feedback on the value of a property.
"That's a particularly useful tactic where recent market sales have shown a wide disparity in prices between seemingly similar properties," he says.
"Prospective buyers will let us know what they think a particular property is worth and that helps us settle a price or price range."
Lowe says "by negotiation" can result in higher prices, particularly if the buyer has exited a higher-priced market like Sydney.
"They tend to see Canberra as representing tremendous value and view local properties through a Sydney value lens," he says.
If the price is right
Sellers. A short period of "by negotiation" can be useful for market feedback on what buyers believe is a realistic price or price range. Once a price is set it can maximise interest.
Buyers. They're keen to give their opinions on what a property is worth, but often less keen to make an offer in the absence of an advertised price or price range.
Research. Recent sales and suburb history should provide a reasonable understanding of the worth of a particular property. If in doubt, ask an agent or consult a buyer's agent – yes, they do exist.