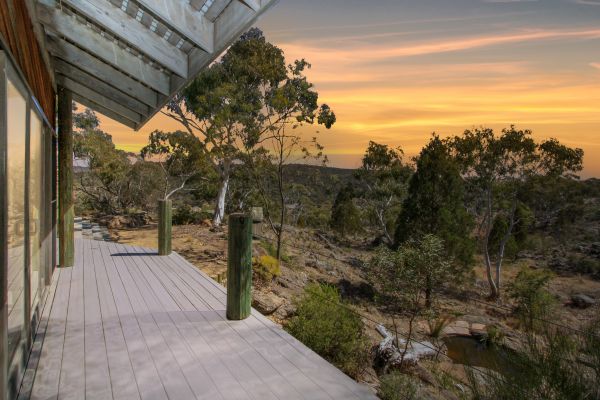 Snowy Monaro: The NSW region where house prices have jumped
Lucy Bladen
twitter
Editorial producer
House price movement in Cooma, Jindabyne, the Snowies, Bombala and Berridale are holding up as some of the best performing in NSW.
House prices in the Snowy Monaro Regional local government area were up 11.9 per cent in the 12 months to March 2019, according to the Domain House Price Report. This is the third strongest growth in regional NSW.
The median house price for the March quarter of $375,000 is an increase of $40,000 in the same quarter last year. Over the past five years, house prices are up 33.9 per cent.
For those in the region, the price growth doesn't come as much of a surprise.
"I'm not surprised by this given the increased level of demand for accommodation in town which I've been hearing anecdotally for some months now," Snowy Monaro Regional Council group manager for economic development and tourism Mark Adams said.
"A further contributing factor is the lack of new dwellings being built in Cooma at present, putting a squeeze on supply."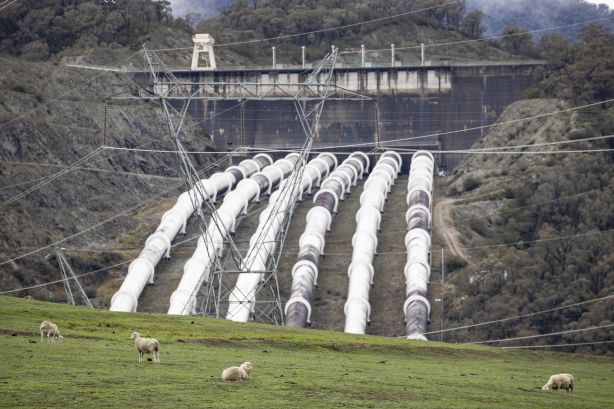 Fisk & Nagle Property sales agent Alicia Carraro said the market was definitely holding up.
"[I was] surprised to see it is one of the best performing in NSW but at the same time, I'm not really surprised because we do have a strong market down here and the cost of house prices seems to match that," she said.
While the median price of the entire region is $375,000, Michael Henley of Henley Property Sales said in Jindabyne the entry price was around $500,000 to $ 550,000, in part due to its proximity to the ski fields.
"You can't buy a house in Jindabyne for that kind of money – that's fine in Cooma and Berridale [but] people put a higher premium on Jindabyne," he said.
When it comes to the buyers in the region, agents indicate that they tend to be a combination of investors, families and "mountain changers".
"We get a good mix. Because of the white stuff that comes out of the sky, a lot of investors are attracted to region but we are also seeing a lot of people wanting a mountain change," Mr Henley said.
"A lot of people coming from Sydney, Wollongong, the Central Coast and Canberra."
Ms Carraro said she had noticed a lot of families descending on the region but perceptions in Cooma were that retirees were also flocking to the area.
"I was of the impression it was more families, younger families, even families with teenagers and children in their mid-20s … but I had a client the other day, she noticed the demographics are more retirees which I never thought," she said.
"We have a lot of good schools in the area … all the major supermarkets. It's a great family area down here."
Bärbel Hedger has recently moved back to the region after living in Canberra for 13 years. Prior to moving to the capital, she had lived in Jindabyne but she has now moved to Cooma with her husband to be close to family.
"[We] ended up paying more than we originally wanted because the market is strong," she said.
"One thing we noticed is a lot of people are prepared to hang on to properties. And rather than selling, people are willing to rent until they get the price they want."
Investors are not having much trouble finding renters in the region, and many are attributing this to the Snowy 2.0 project.
The sequel to one of Australia's biggest infrastructure projects ever undertaken has been hotly anticipated for the past few years.
While the sod has yet to be turned, the federal government approved and committed up to $1.38 billion for the project in February.
But according to Mr Adams, it's not the only thing driving the market.
"It's not just Snowy 2.0 as there is a massive – probably unprecedented – level of public and private investment either announced or already being spent in the region," he said. 
"There is also a very tight labour market with plenty of jobs available in multiple industry sectors.
"Contractors for Snowy 2.0 have been in relatively low numbers to date but are undoubtedly having an impact. Certainly, the biggest impacts from Snowy 2.0 are still yet to come."
Elsewhere in Canberra's surrounding region house price movements are mixed. Yass Valley is down 3.7 per cent year-on-year, this comes off the back of an impressive 2018 for the region where house prices grew by 14.7 per cent.
Goulburn Mulwaree has dropped 4.1 per cent, with the median house price of $405,000 down from $422,500 in the same period last year.
Down the South Coast, houses in Eurobodalla, which includes Batemans Bay, Moruya and Narooma, are up 6 per cent and Shoalhaven (Ulladulla, Mollymook and Jervis Bay) has declined by 1.1. per cent.