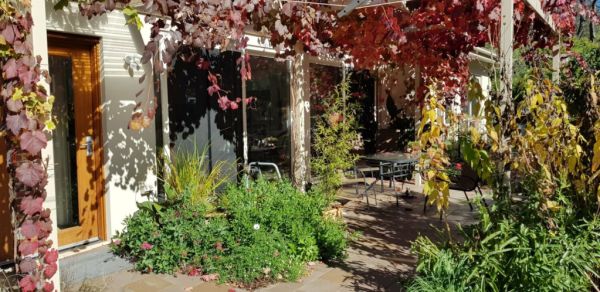 Sustainable House Day 2021 shows how far energy efficient housing has come
As architectural house tours go, Sustainable House Day (SHD) is so down-home it's the annual People's Festival.
Happening on October 17 as an online event for the second successive year, in some ways, the virtual presentation benefits the nationwide exposition of 130 buildings because visitors can see and learn from such a wide representation of structures made to advantage their inhabitants and the planet.
Any strategy that mitigates the estimated 20 per cent of greenhouse gases said to emanate from conventionally-constructed houses is a positive adaption.
Run for the past five years by the not-for-profit advocacy and publishing initiative Renew, SHD showcases all manner of energy-efficient projects from all states.
And while when it started 20 years ago when SHD was seen as a fringe interest, responsive constructions are now so mainstream, and the good ideas and technologies are now so available that many of the 2021 buildings were wholly realised by their owners.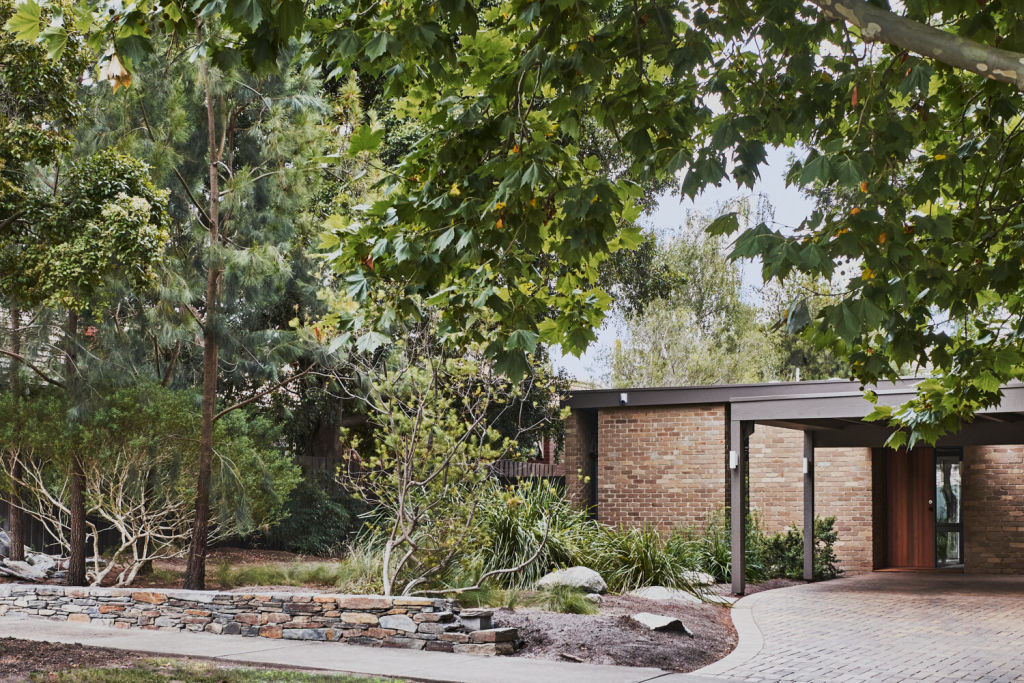 They made them in straw bale, in hempcrete, as retrofits that can, as in one vintage brick veneer instance, achieve a 10-star energy rating.
They made them as full-on passive houses, in recycled or found materials, with green roofs, or within amazingly productive gardens. They come in the form of sheds, tiny houses or cross-ventilated spreads with six bedrooms and multiple bathrooms.
With each building presented in both text and short film packages, virtual visitors can dive into the detail to the degree of their interest. And as folksy as some of the homemade packages are, what's known as a "peer-to-peer info-fest" is as relatable as it is instructive.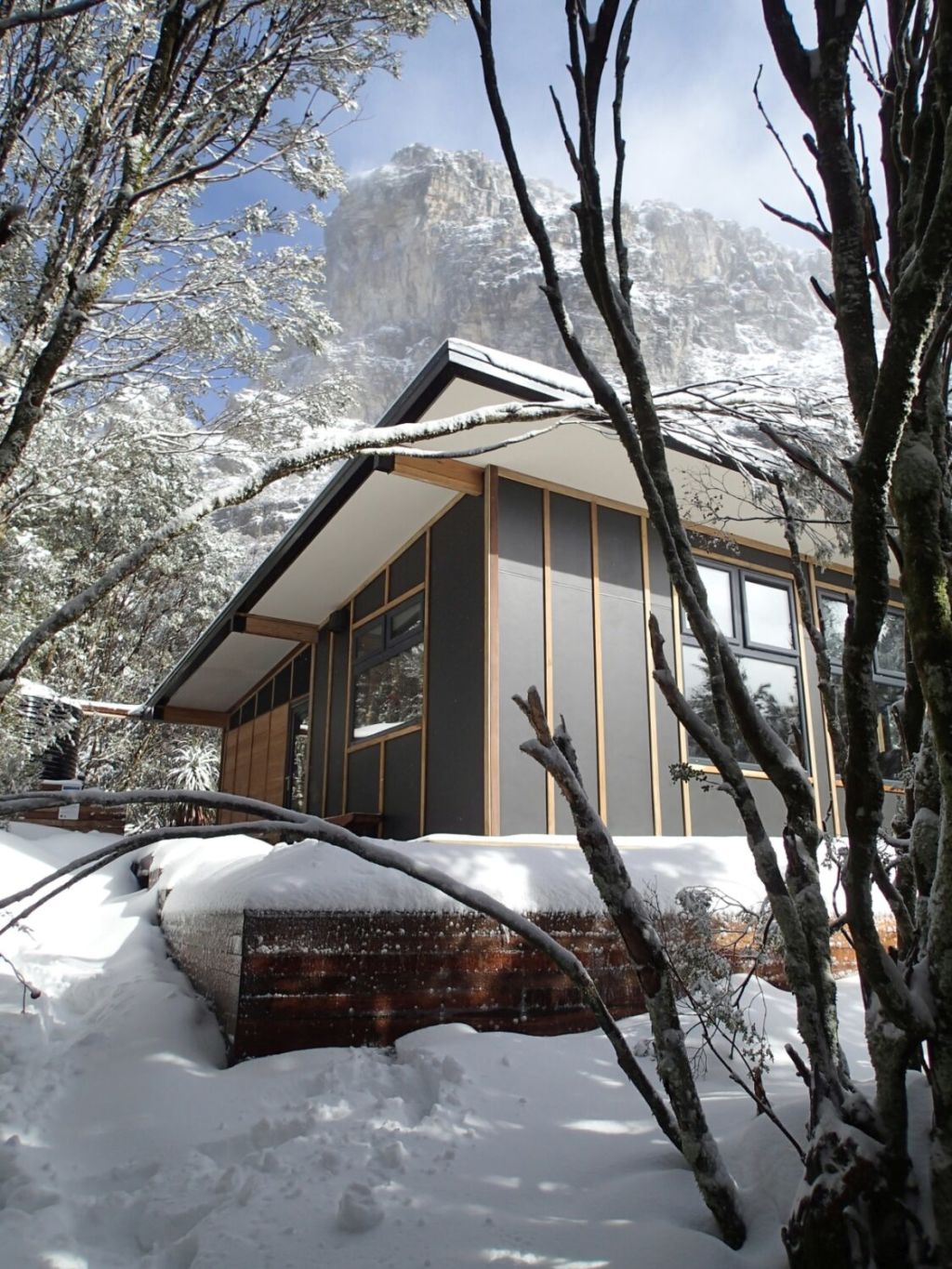 Renew campaign and events manager Sophie Weiner says some of the virtual presentations have "racked up 10,000 views". And some in the series of expert panel webinars that have been foreshadowing SHD for the past month have been attended by 500 people.
Ms Weiner says although the in-person house tours that were the pre-COVID form of the event are a great experience, "going online has allowed us to reach a greater number of people across Australia who wouldn't have been able to travel to open homes in person".
A still-being-completed Brisbane house in suburban Coorparoo was so idealistic as a recycling project that it is fundamentally based on a relocated, recycled 100-year-old wooden church.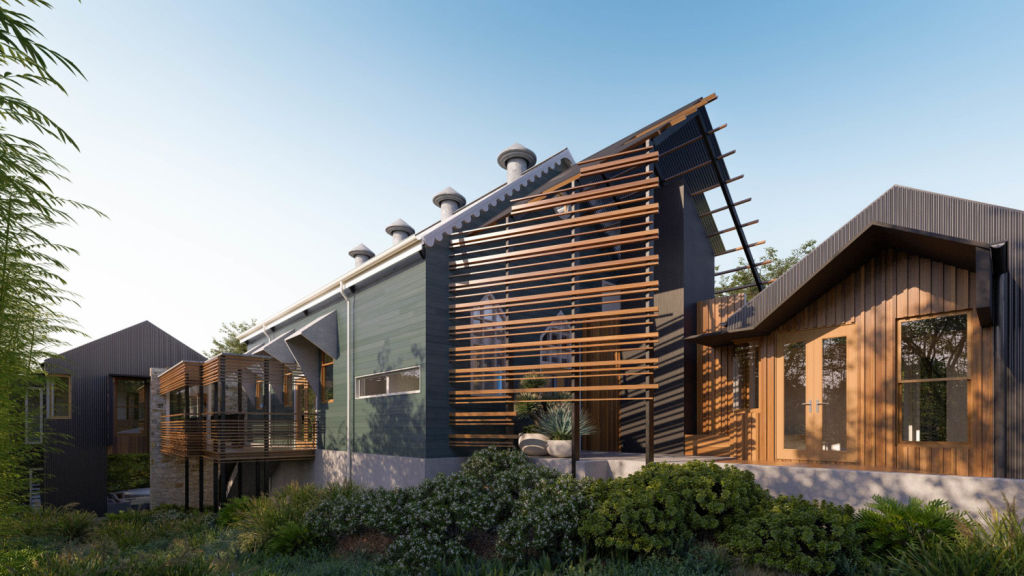 Expanded and adapted by PTMA Architecture, the unique Church House is being made to be so future flexible it can have anything from 1-7 bedrooms across three pavilions – plus a pool – and still operate with a 7.5 level energy rating.
Down in the wilds of Tasmania's Franklin-Gordon Wild Rivers National Park, a bushwalker's hut two days hike from the nearest road was so mouldy and maladapted to accommodating walkers that it was replaced in 2018.
The criteria were robustness and off-grid low maintenance. Pre-fab parts were helicoptered in, and the hyper-insulated, triple-glazed hut, now partly powered by a micropower unit turning in the nearby creek, has 12 bunks for weary hikers.
In Western Australia, owners of an energy-inefficient 1930s bungalow consulted architects and passive house experts to expand their accommodation. In their backyard, in an extension that cranks away from the original home, they raised a funky two-level "tree house" that takes as much advantage of a shady deciduous tree as it does the high performing structural strategies.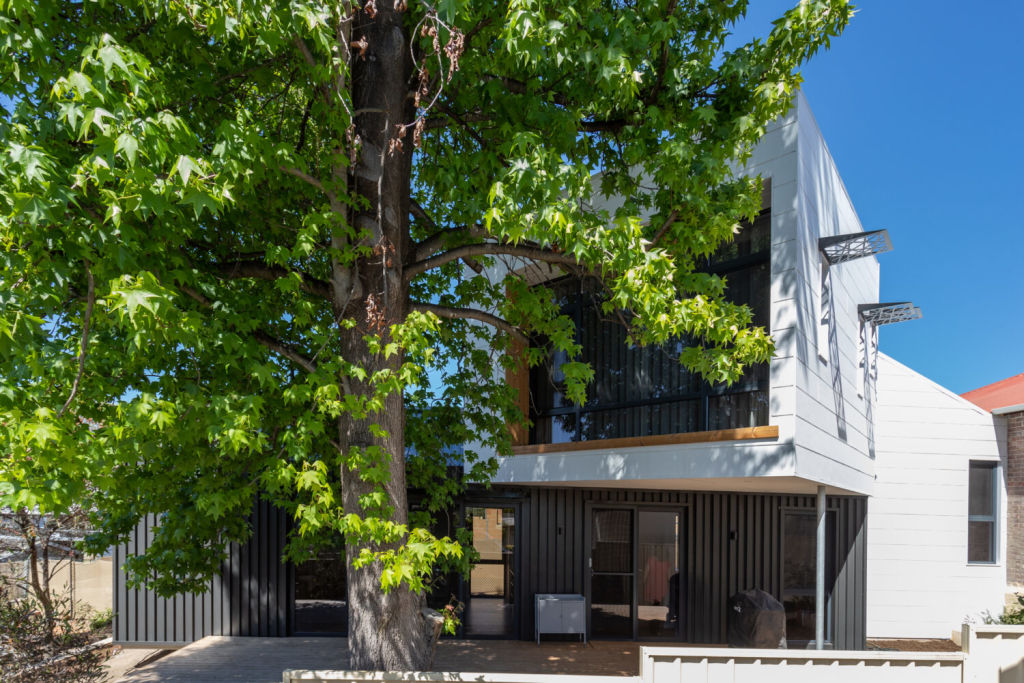 Most houses built before the 1990s were leaky and consumed a lot of energy to moderate their internal summer and winter temperatures.
In Melbourne's Canterbury, Julie Mulhauser had inhabited such a home, the low-line and attractive architect-designed Merchant Builder's 1965 Courtyard House.
By soliciting all sorts of expert advice and undertaking an ambitious retrofit, the home that looks unchanged from the outside is now a net-zero building that produces 150 per cent of its energy needs. The saving in the all-electric home is estimated at $1900 annually.
In Canberra, the volunteer-run Canberra City Farm where suburban households can rent an allotment and grown their own veggies needed a new shed as a workshop and tea/meeting room.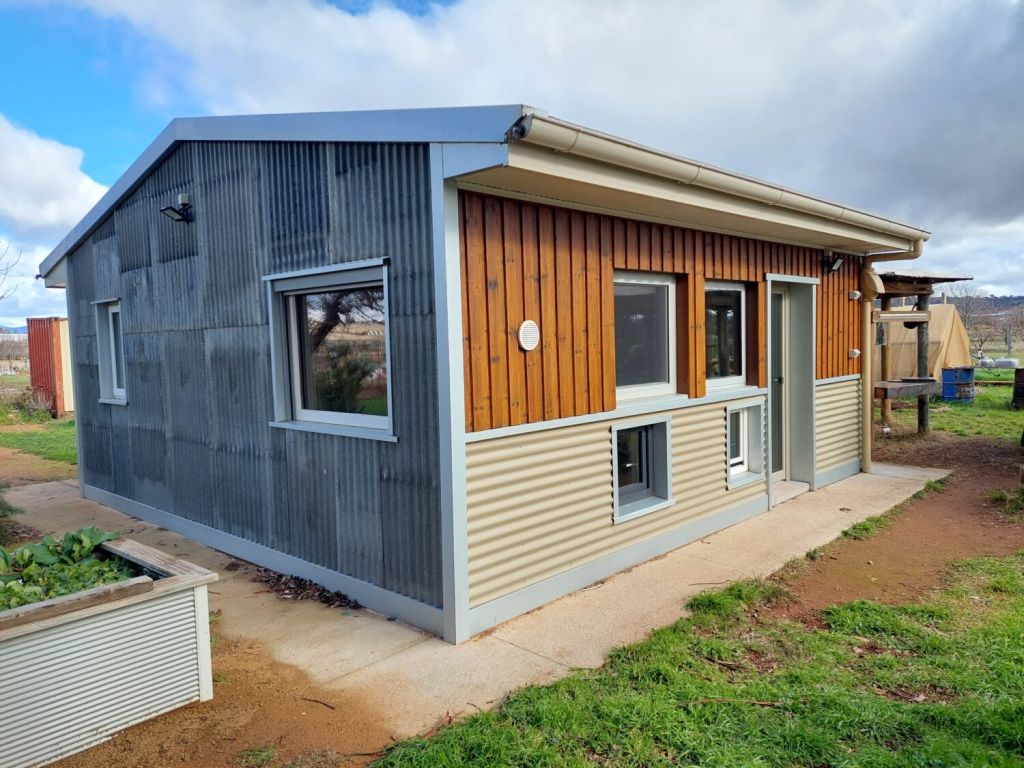 They decided to make it a demonstration structure for all sorts of building and energy efficiencies. Using member labour and spending $73,000, they retrofitted an ordinary tin shed and made it suitably rustic by using recycled materials, including 80-year-old roofing from another building.
Their presentation slide show makes the creation of their "low energy super shed" look like a heap of collective fun.