Sydney auctions: Iconic Harry Seidler-designed whole-floor Darlinghurst apartment passes in at $16 million
Bidders were out in force competing for properties at auction across Sydney on Saturday, pushing the clearance rate above the 80 per cent threshold.
Agents are reporting strong attendance at open homes and confident bidding at auction, despite clouds over the broader economic outlook.
Some 614 auctions were held in Sydney on Saturday.
By evening, Domain Group had recorded an 81.5 per cent clearance rate from 458 reported results.
The preliminary figures are likely to be revised lower, to about the mid-70 per cent range, once more results are available.
But not all properties fared the same. A lavish whole-floor apartment in the Harry Seidler-designed Horizon building passed in at a private auction on a vendor bid of $16 million. 
The five-bedroom 40th-floor residence at L40/184 Forbes Street, Darlinghurst, with knockout views over Sydney Harbour, was listed with a price guide of $16.5 million, and is tipped to sell soon. 
Listing agent Oliver Stillman of Knight Frank was tight-lipped when contacted by Domain. 
"We passed the property in and we're negotiating with a couple of parties privately," he said.
"All we can say is it was passed in and we're working to sell the property." 
The residence last changed hands for $9.8 million before it was revamped. 
It spans 565 square metres of internal floor space and features a private marble lobby, marble en suite bathrooms, a kitchen with European appliances, a butler's pantry, a media room, wine room and parking for eight cars. 
Elsewhere in the city, relatively affordable properties continue to defy the country's broader economic woes, drawing strong registration numbers and competitive bidding. 
Sydneysiders appeared unperturbed by the International Monetary Fund's downgrade of Australia's economic growth forecasts this week, turning up to bid.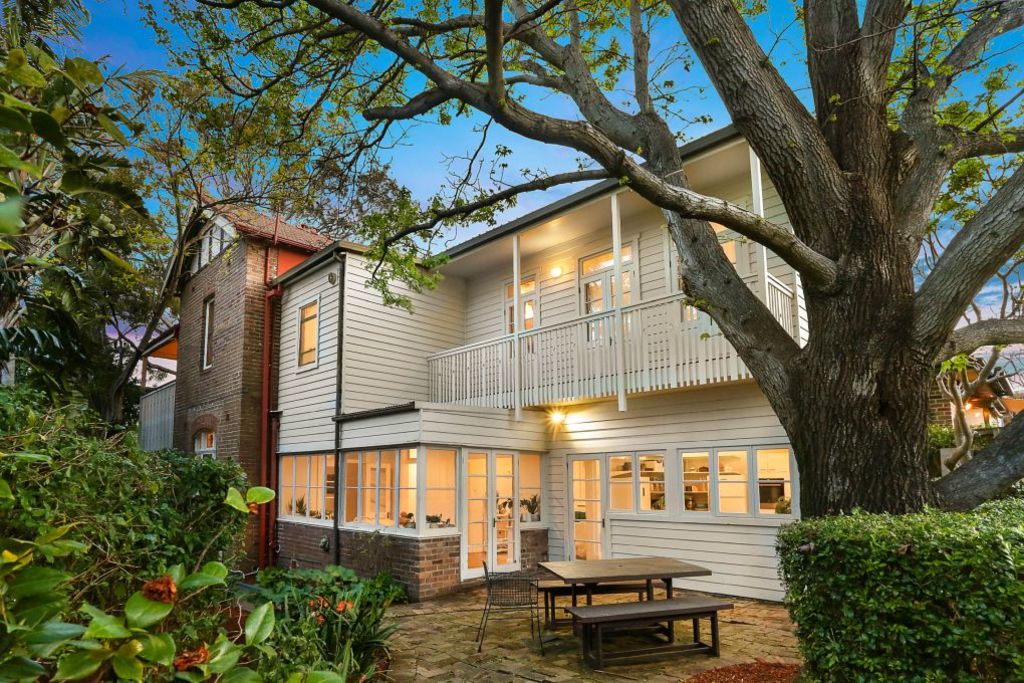 In the inner west, seven parties registered to bid on a five-bedroom, two-storey house at 16 Gould Avenue in Lewisham.
An opening bid of $2.6 million for the Queen Anne Federation home wiped out most of the potential buyers, with the auction becoming a battle between two parties.
With bids rising in varying increments, the property eventually sold for $2,731,000 to an upsizing Burwood family.
The reserve was $2.3 million. The vendors will upsize in the area.
The Agency Inner West selling agent Shad Hassan said good-sized family homes netted strong results because they were always in demand.
"Inevitably good family homes will perform well but at the moment there's not many on the market," he said, adding that the demand stretched from Glebe all the way to Dulwich Hill.
"I don't think the broader economy is necessarily on the minds of people I'm seeing coming through homes," he said. "Generally speaking, people feel confident the housing market has returned. 
"We've had opens today where we've had 50-odd people come through at first inspections."
He said it was a good sign for the remainder of the spring selling season.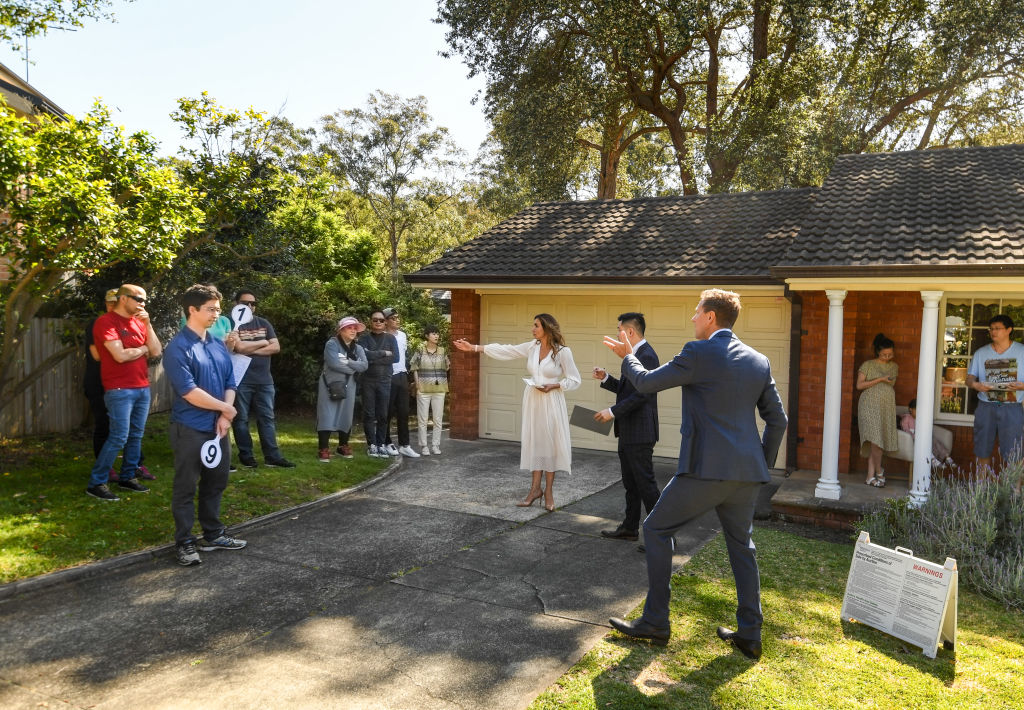 In Epping, more than a dozen people showed up for the auction of a run-down house at 8 Davis Avenue. 
The three-bedroom property saw six parties register to bid, attracting downsizers, upsizers and even investors.
A vendor bid of $1.35 million kicked off the auction, which was slow to begin but soon saw all but one of the registered parties vying for the keys.
The price went up in increments of mostly $10,000 until it sold for $1,585,000 to first-home buyer Forest Wong. 
Mr Wong believed he had missed the bottom of the market.
"It's a bit too late. Prices have already jumped quite a lot, so it's really bad," Mr Wong said. "Definitely this price is not cheap at all."
The reserve was $1.45 million.
McGrath Epping selling agent Wayne Vaughan said the market in the area was tracking better than during the past year.
"I'm really pleased to get that sort of price. It's normal for the current market of the last six months," Mr Vaughan said. 
He said while more properties were listed in the past 10 days the number of homes for sale was well down from the peak of the market.
"I would like a lot more property on the market. Less supply means there's more demand on each," he said. "We're constantly seeing six, seven, eight registered bidders at most auctions. I'm certainly enjoying this spring compared to last."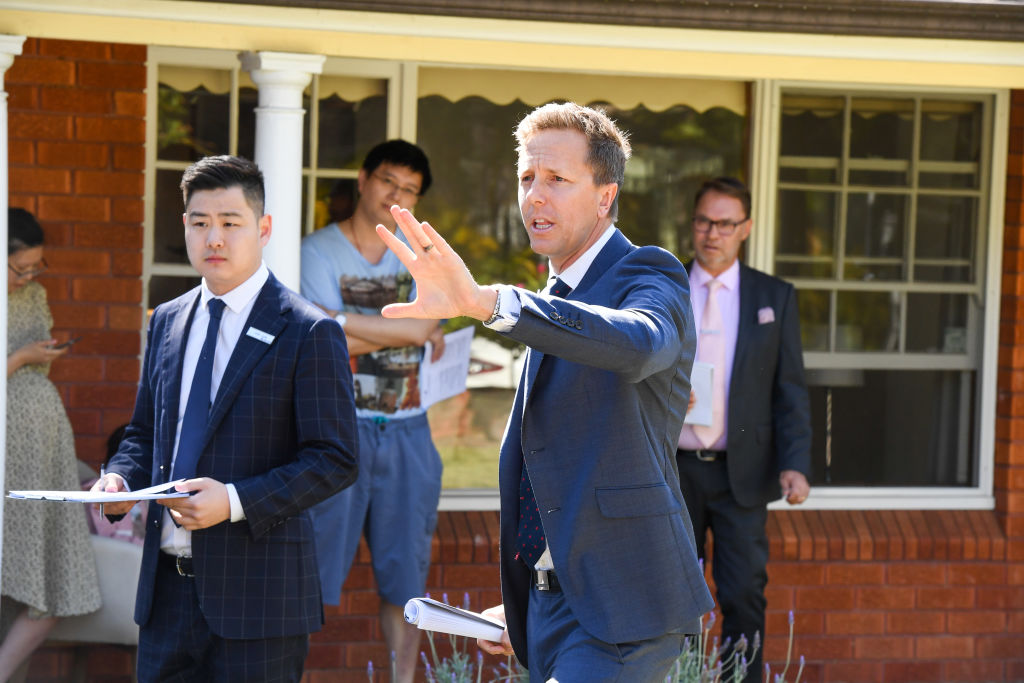 McGrath auctioneer Paul Hancock said buyer confidence had returned to the market.
"Stock levels are certainly not what they were and we're definitely seeing that translate through the auction market," he said. "We're definitely seeing more competition.
"To see five out of six registrations bidding confidently on a property that obviously needs a fair bit of work shows that people are really trying to make the most of the current market conditions."
Mr Hancock believed most buyers wanted to capitalise on the low interest rate environment and nab a home before Christmas and the new year.
"There's no reason to believe it won't continue strongly," he said.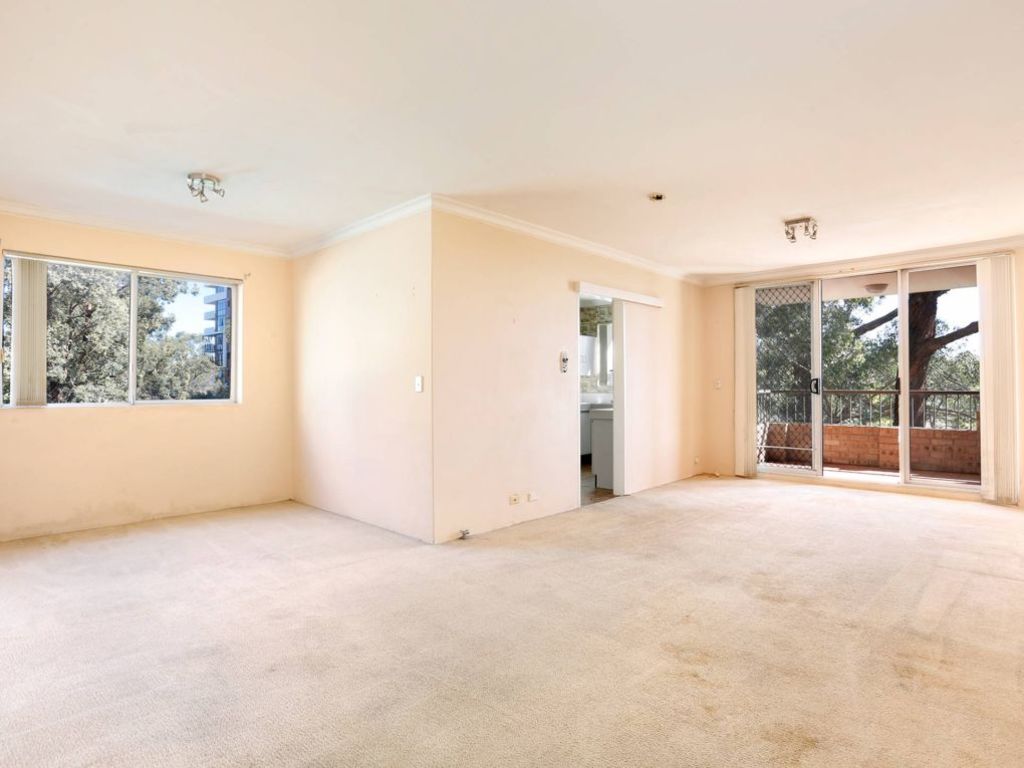 In the city's west, a run-down two-bedroom apartment at 2/11-13 Good Street, Parramatta, sold under the hammer for $470,000.
The lower price point attracted 11 registered parties, including first-home buyers and investors.
Four buyers threw their hat in the ring for the mortgagee in possession sale with a mum and dad investor from the Hills District walking away with the keys to the property.
Laing+Simmons Merrylands selling agent Jas Singh said the market was improving.
"Six months ago we wouldn't have got that result or that many registered bidders," he said. "Given another six months, we'll see much better prices."