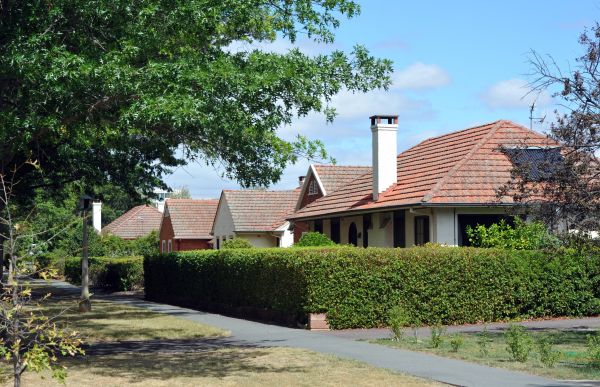 The Canberra suburbs with the strongest house price growth over five years
Lucy Bladen
twitter
Editorial producer
House prices in Canberra's inner suburbs have jumped, in some cases by more than 50 per cent, over the past five years despite a recent cooling in the nation's capital.
While most of the strongest five-year growth is concentrated within the inner suburbs, outliers in both the north and south have recorded some of the most robust increases in median house prices.
"What we have seen over the price cycle is the most expensive areas, which are the Inner North and Inner South, have led the price growth," Domain senior research analyst Nicola Powell said.
"What you tend to see in price growth is the more expensive areas first because owner-occupiers see the value on the ground before prices really escalate and so it creates activity."
Suburbs with the highest growth over five years 
| | | |
| --- | --- | --- |
| Suburb | Median house price | Five year change |
| Ainslie | $1.085 million | 58.1 per cent |
| Yarralumla | $1.425 million | 51.8 per cent |
| Casey | $628,983 | 45.7 per cent |
| Narrabundah | $940,000 | 42.8 per cent |
| Kaleen | $745,000 | 40.3 per cent |
| O'Connor | $1.04 million | 38.7 per cent |
| Downer | $805,000 | 36.4 per cent |
| Weston | $705,000 | 36.1 per cent |
| Chisholm | $597,500 | 34.3 per cent |
Prior to 2019, Canberra house prices experienced six years of annual increases. While prices boomed in Sydney and Melbourne, the nation's capital grew at a more modest rate.
The peak rate of annual growth in Canberra was in the March 2017 quarter, where the median house price grew by 10.3 per cent year-on-year. Overall, house prices in Canberra are up 25.8 per cent over five years.
The inner-north suburb of Ainslie experienced the sharpest increase during that period with a median house price of $1.085 million, up 58.1 per cent, according to the latest Domain House Price report for the March quarter*.
Most of the growth in the centrally-located suburb occurred last year – in October the median house price was up year-on-year by 32.6 per cent. Ainslie's median also surpassed the million-dollar mark in 2018.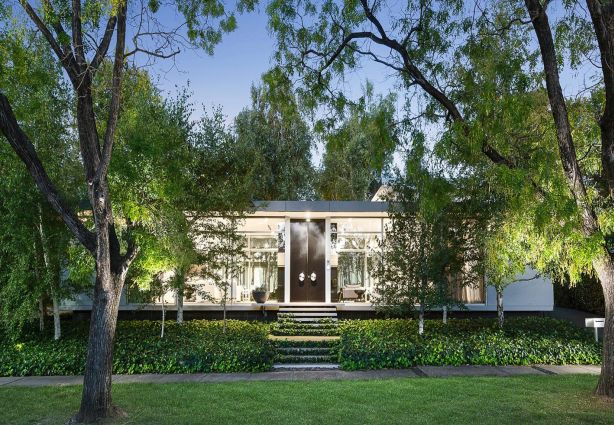 Yarralumla, in the Inner South, spiralled 51.8 per cent over five years to a median of $1.425 million.
"Considering the top two suburbs have a median price over a million dollars, it's really reflective if what we are seeing over the past few years in terms of the buyer types that are active," Dr Powell said.
"We have had record low interest rates so home owners in their own right have had substantial equity growth over the past couple of years."
In Canberra's north, the Gungahlin suburb of Casey lifted 45.7 per cent to a median of $628,983.
"There are great amenities in the area," LJ Hooker Gungahlin agent Lisa Van Niekerk said.
"Casey Market Town is by far one of the best suburb town precincts in Canberra … people want to be in areas where they have everything on the doorstep."
Ms Van Niekerk said while the suburb was "family-orientated", it was attracting downsizers.
"[Homes] close to Casey Market Town are desirable for downsizers. There are some really nice properties in that location – easy maintenance, small, mostly two or three-bedroom properties," she said.
Another suburb in Canberra's north, Kaleen, surged 40.3 per cent to a median of $745,000.
Buyers priced out of the Inner North have looked towards Kaleen over recent years, according to Ray White Canberra agent Sebastian Gutierrez.
"People were being priced out of the Inner North [and] were trickling down into Kaleen, which was the next best thing," he said.
Mr Gutierrez said there was a "mixed bag" of buyers in the suburb from those looking to knock down and rebuild to young professionals, some first-home buyers and upsizing families.
Rounding out the top 10 are the Inner North suburbs of O'Connor and Downer, up 38.7 per cent and 36.4 per cent respectively.
In the south, Weston's median of $705,000 has increased by 36.1 per cent and Chisholm's $597,500 is up 34.3 per cent.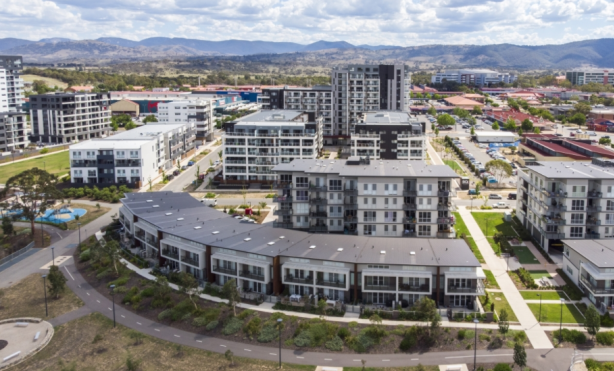 For Canberra house owners, the good news is that no suburb in the past five years has had a decline in house prices. Banks had the lowest growth rate, with house prices having only risen by 7.7 per cent.
But some unit owners haven't been so lucky as there are a number of suburbs where prices are lower than that of five years ago. In Bruce, the median unit price of $355,000 is down 14.4 per cent.
Despite having the strongest year-on-year growth in units for the March quarter, Greenway's median of $390,000 is 8.3 per cent lower than in 2013.
Like houses, the median unit price in a number of Canberra's inner suburbs has jumped over the five years.
Campbell was the strongest performer with a median of $550,000, up 31 per cent. Dickson and Turner have bounced 18 per cent and 13 per cent, respectively.
Across Canberra, the median unit price has increased by only 4.5 per cent over five years.
* Only suburbs with more than 50 sales in the 12 months to March 2019 are included in the report.