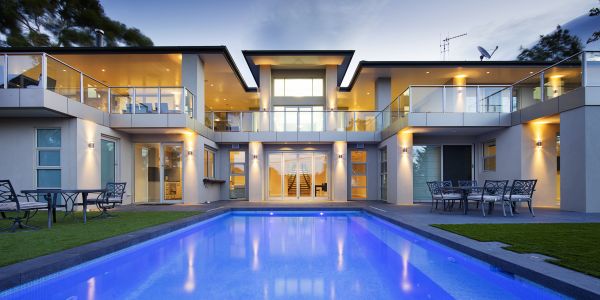 The record-breaking Canberra homes of 2018
Domain's Property Price Forecast report, released in November, predicted Canberra would finish the year with an annual growth of 2 per cent.
Compared with last year, the property market in the nation's capital has slowed. In 2017, Canberra finished with an annual growth of 8.4 per cent.
Sales under the hammer in the capital have also declined in recent months, with November's clearance rate of 45 per cent the lowest in five years.
But despite closing the year with a cooling property market, a number of records across multiple suburbs have been broken over 2018.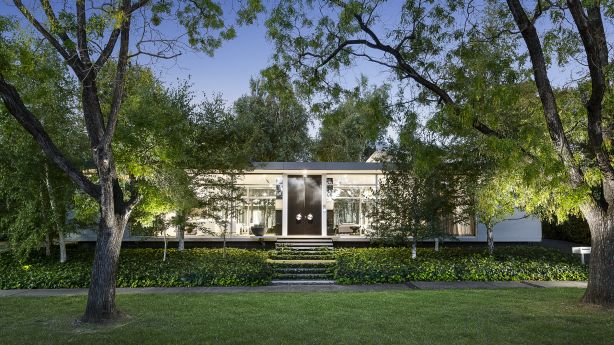 According to Allhomes data, 32 suburbs across Canberra recorded their highest ever sale this year – this number is on par with 2016 and 2017.
Most notable was the highest sale of the year at 4 Ord Street in Forrest, which broke the previous suburb record by $450,000. The home was sold in a rather unconventional manner.
The owners of 4 Ord Street opened their mailbox to find a letter from a hopeful individual wanting to buy their home and a sale of $6.45 million was negotiated between the parties.
It's the third-most expensive residential sale in Canberra's history.
Narrabundah was another Inner South suburb to break its record at the sale of 58 Sprent Street for $2.2 million. This comes as the region was the only one in the ACT to record a decline in house prices – down 3.3 per cent in the 12 months to September 2018.  
Despite this, the top 10 sales of the year were all in the Inner South.
The Belconnen region had the greatest number of suburb records over the year.
Evatt and Scullin broke their records on the same weekend in February, with sales of $1.27 million and $870,000 respectively.
Kaleen's record was broken twice this year. In March a sale of $1.10 million broke the record by $50,000, with 14 bidders battling for the home at auction. In October, 24 Campaspe Circuit sold for $1.21 million.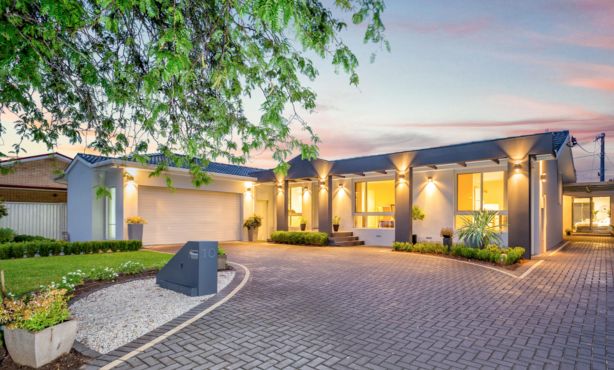 Defying the auction downward trend, Fraser's record was broken in early December with the sale of 79 Bingley Crescent under the hammer for $965,000.
In the Domain September Quarter 2018 House Price Report, the Inner North recorded the largest annual growth in house prices at 9.6 per cent. This growth was largely bolstered by Ainslie where house prices grew more than 30 per cent in the same period.
Unsurprisingly, the inner-city suburb recorded its highest sale during the year celebrating a huge milestone with its first multi-million dollar sale at 12 Baker Gardens, which sold for $2.15 million.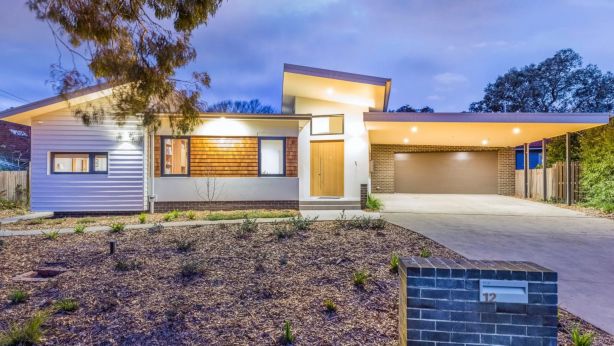 An Inner North suburb also recorded the first suburb record of the year, with the sale of 19 Simpson Street, Watson for $1.57 million – breaking the previous highest price by $250,000.
In Woden, an architecturally designed, luxurious Curtin home broke the previous record by a whopping $400,000. The home boasted views across Canberra and had a swimming pool in the front yard. It sold for $2.335 million.
Mawson's record was also broken in April with a seven-bedroom residence selling for $1.855 million – $375,000 higher than the previous suburb record.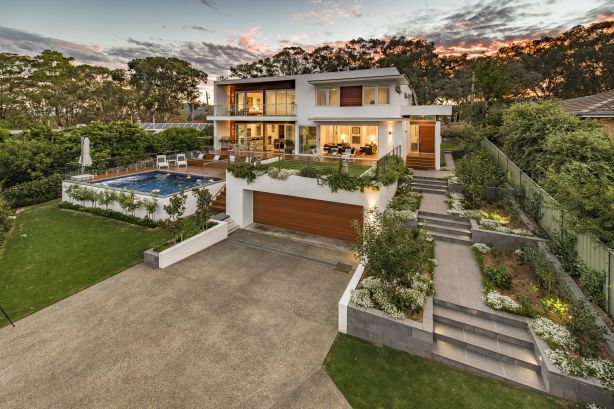 Five suburbs in Gungahlin recorded their highest sale, with a Hamptons-style Casey home selling for $1.46 million.
Both Tuggeranong and Weston Creek had three suburb records broken each.
While auction performance started to decline overall in Canberra in November, a Waramanga home broke the suburb record at auction by $225,000.
The home at 38 Yiman Street sold for $1.225 million with seven bidders battling it out to secure the keys.
On the same day, 39 Richter Close in Fadden sold for $1.22 million – breaking the record by $60,000.
In the surrounding region, Royalla and Weetalabah had their highest-ever sales at $1.55 million and $3.7 million respectively.
Canberra Suburb Records 2018*:
Ainslie – 12 Baker Gardens, $2.15 million
Casey – 28 Chilton Street, $1.46 million
Curtin – 20 Haines Street, $2.335 million
Crace – 46 Durong Street, $1.625 million
Denman Prospect – 96 Wyndham Avenue, $1,277,500
Downer – 70 Melba Street, $1.5 million
Evatt – 4 Callaghan Street, $1.27 million
Farrer – 57 Hawkesbury Crescent, $1.49 million
Forrest – 4 Ord Street, $6.45 million
Fraser – 79 Bingley Crescent, $965,000
Gilmore – 1 Cleary Place, $846,000
Giralang – 7 Spigl Street, $1.205 million
Hall – 38 Victoria Street, $1.525 million
Higgins – 32 Davidson Street, $815,000
Holder – 23 Coane Street, $1.08 million
Jacka – 43 Starcevich Crescent, $915,000
Kaleen – 24 Campaspe Circuit, $1.208 million
Kingston – 4/17 Trevillian Quay, $3.4 million
Latham – 188 Southern Cross Drive, $950,000
Lyons – 48 Port Arthur Street, $1.7 million
Narrabundah – 58 Sprent Street, $2.2 million
Palmerston – 24 Feathertop Street, $1.04 million
Richardson – 30 Kiddle Crescent, $750,000
Rivett – 34 Streeton Drive, $1.2 million
Scullin – 18 Parer Place, $870,000
Stirling – 12 Barlee Place, $1.08 million
Throsby – 2 Pilliga Street, $992,500
Torrens – 109 Gouger Street, $1.54 million
Uriarra Village – 8 Sue Watt Place, $750,000
Wanniassa – 60 Guthridge Crescent, $1.35 million
Waramanga – 38 Yiman Street, $1.225 million
Watson – 19 Simpson Street, $1.57 million
*Data from the 11 months to December 1. Records take into account both unit and house sales.