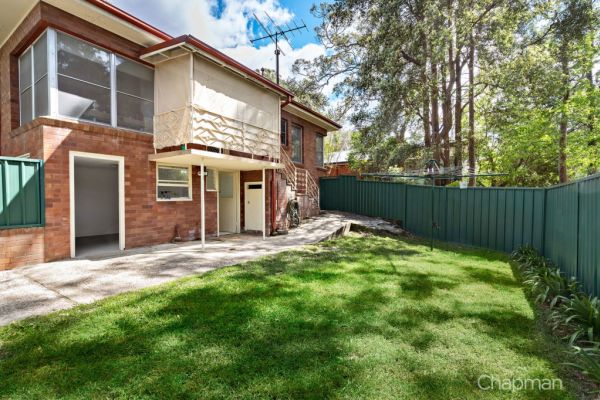 The suburbs where first-home buyers can expect to buy with the First Home Loan Deposit Scheme
Soaring property prices across Australia have left more first-home buyers turning to the Bank of Mum and Dad for help getting onto the property ladder.
And it's getting harder for those without family help – that's the grim warning from Reserve Bank assistant governor Luci Ellis, who this week said people whose parents rented "are going to be in a much more difficult situation to actually get into housing themselves".
Sydney property report 16th November, 2021
Domain's Alice Stolz on the key buyer and seller indicators in Sydney this week. 7th – 13th November, 2021. There has been a large increase in new residential listings in some of Sydney's most affordable areas.
For those without such help, nabbing a spot in the federal government's First Home Loan Deposit Scheme (FHLDS) will waive the need for a 20 per cent deposit or lender's mortgage insurance, enabling a purchase with as little as a 5 per cent deposit.
So where can you expect to buy if help from the Bank of Mum and Dad isn't an option, and you would like to use the government guarantee? Hint: it won't be in the inner city.
Sydney 
With Sydney's median house price now sitting at about $1.5 million, first-home buyers will need to look to the city's outer suburbs to find median house prices below the scheme's $800,000 price cap for existing homes.
In fact, almost 60 per cent of people who used the scheme in the last financial year, when it was capped at $700,000,  purchased at least 30 kilometres from the CBD, according to government figures.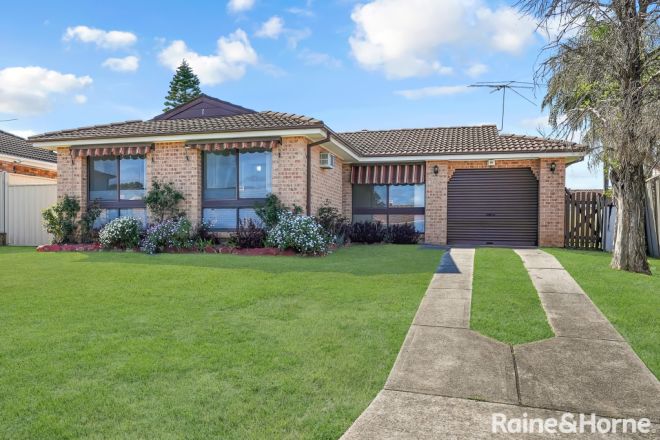 14 Erie Place, St Clair NSW 2759
View listing
Median house prices in St Clair and Emu Plains, about 58 kilometres and 44 kilometres west of the city centre, respectively, sit at $800,000 – with prices in both up more than 20 per cent over the past year. 
The median house price in Green Valley ($800,000), Narellan Vale ($795,000) and Liverpool ($790,000) would also be just within reach, as would prices in Blackwell ($800,000) and Point Clare ($790,000) on the Central Coast, and Springwood ($797,550) in the Blue Mountains.
Blaz Dejanovic, of Blaze Real Estate, said first-home buyers were now struggling to enter the housing market in the city's west, with entry-level properties in his area now going for around $1 million. 
Those with a budget of $800,000 looking to suburbs like Green Valley and Liverpool would likely be limited to a duplex or townhouse, he noted, and most first-home buyers were coming to the market with help from the Bank of Mum and Dad. 
Though Sydney's median unit price has topped the $800,000 mark, those after an apartment could look much closer to the city centre, with median apartment prices in Chippendale ($792,500), Glebe ($795,000) and Botany ($800,000) all scraping in, and buyers recently picking up one and occasionally two-bedroom apartments for under the $800,000 mark.
Melbourne 
Capped at a budget of $700,000, Melbourne buyers hoping to buy an existing home under the scheme also need to head to the outer suburbs.
About 45 per cent of scheme spots were used more than 30 kilometres from the city centre over the year to June, when the cap was $600,000.
Suburbs such as Derrimut ($700,000), Seabrook ($700,000), Altona Meadows ($692,000) and Point Cook ($694,000), which are all more than 15 kilometres west or south-west of the CBD have median house prices at or just under the scheme cap. 
This is also the case in Thomastown ($695,000) and South Morang ($691,000) in the city's north-east, and Glenroy ($698,000) in the north or Cockatoo ($697,375) about 50 kilometres south-east of the CBD – where buyers have recently purchased two and three-bedroom houses on blocks spanning more than 900 square metres. 
By comparison, Melbourne's median house price sits at about $1,038,000, while the unit median reached almost $577,000 in the September quarter.
Mario Tucci, of Harcourts Rata & Co, based in Thomastown, said freestanding houses in the suburb for less than $700,000 were becoming rare and were increasingly homes that needed work, were positioned on a main road or sat on a smaller block. 
Apartment buyers could look to suburbs like beachside Sandringham ($700,000), or inner-suburban Balaclava ($695,000) and Armadale ($692,250), both about seven kilometres from the city centre.
Brisbane
Brisbane buyers can purchase their first home closer to the CBD with their price cap of $600,000, but with the city's median house price now topping $700,000 they still need to look to the city's middle and outer rings to find suburb medians within the scheme's reach.
Median house prices in Bracken Ridge to the city's north, Karana Downs and Heathwood in the outer west and south-west, and Rochedale South and Underwood in the Logan City local government area are bang on the $600,000 price cap. 
Daisy Hill ($595,000) in Logan, Riverhills ($590,000) to the south-west and the coastal suburb of Victoria Point ($594,500) also come close. Buyers have recently picked up a four-bedroom house in Riverhills for $595,000, while a three-bedroom Victoria Point house ready for a renovation recently sold for $578,000.
The inner suburbs of West End ($590,000) and Newstead ($592,500) would also be in reach for apartment buyers, with modern two-bedroom, two-bathroom apartments recently selling in the suburbs for less than $600,000. Brisbane's median unit price sits at $396,609.
Demand for the scheme has been strongest in Queensland, with the state accounting for 26 per cent of all FHLDS guarantees last financial year. The bulk of Brisbane buyers, about 70 per cent, purchased existing homes within 30 kilometres of the city centre last financial year, when the cap was at $475,000.
Perth
On the west coast, first-home buyers can use the scheme to purchase an existing home worth up to $500,000 – which sits about $100,000 below the city's median house price of almost $599,000.
First-home buyers could look to houses in the inner suburb of Highgate ($495,000) and units in the inner suburbs of Como ($487,500) and Subiaco ($490,000).
Median-priced houses in the inner-east suburb of Rivervale ($495,000), the south-west suburb of Spearwood ($500,000), and north-east suburbs of Morley ($500,000) and Bennett Springs ($491,500) would also be in reach.
In Spearwood, a $500,000 budget was likely to buy you a three-bedroom, two-bathroom home on a subdivided lot of up to about 350 square metres, said David Bombara of Acton Coogee. However, most homes in the suburbs were now selling well over such a budget, and few first-home buyers Mr Bombara saw looked to use the scheme as it would limit them to smaller homes which they were likely to grow out of quicker.
Canberra
In the nation's capital, where the median price tag sits at about $1.074 million for houses and $489,700 for units, first-home buyers using the scheme are also capped at $500,000.
Only 11 suburbs recorded a median apartment price below that level over the year to September, and not a single suburb had a median house price below $500,000 – the closest being the outer suburb of Richardson, where the typical house costs $644,000. 
Apartment buyers could look to newer two-bedroom units in the outer suburb of Greenway ($479,500), or one and two-bedroom units in O'Connor ($442,000), Lyneham ($440,000) and Watson ($455,000) in the city's north.