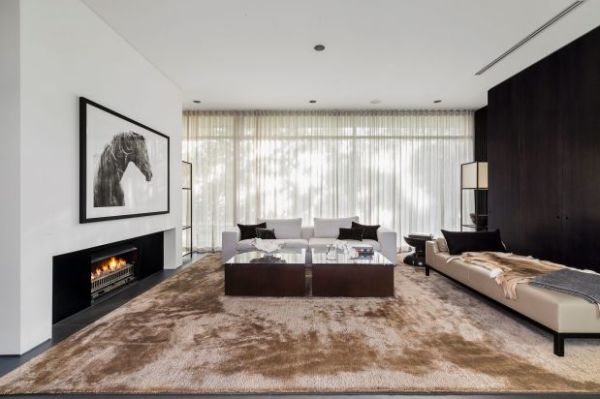 Thinking of selling your Canberra home in Winter?
Winter is coming, but there's no hibernation for the residential sales market as homes continue to put up For Sale signs.
Local experts agree the shift in temperature means sellers need to present their homes to appeal to a need for warmth and comfort.
Nick Slater, of McGrath Belconnen-Gungahlin, says owners should accentuate any sunny aspects of their homes.
"Resist the temptation to close the house up – if there are spots that enjoy the winter sun, make sure they are highlighted," he says.
"I'm a big fan of styling the home and that includes adjusting the look and feel with the seasons."
Slater says buyers have been educated by standards set in home renovation-type reality shows and are demanding more from home presentation.
Melinda Jamieson and Suzy Piani are the powerhouse styling duo behind local home stager, Sold On Styling.
"Soft furnishings are the easiest way to transform your home to a cosy sanctuary during winter," Jamieson says.
"Blush or millennial pink is a colour trend which has continued this season. It's best combined with charcoals and/or navy tones and neutrals, such as soft greys and creams."
Piani has tips for those looking for something more dramatic.
"Plum, deep teal, petrol blue, and 'chinoiserie' red are great colours which invoke luxury and class," she says.
"Choose one of these colours and pair with golds, timber furniture and crisp white ceramics for a decadent aesthetic."
Piani says tactile rugs in living areas and bedrooms add instant comfort and warmth.
Winter is coming
Let the sunshine in. Resist the temptation to draw the curtains and close the home up. Accentuate parts of the home that enjoy the winter sun like a sunny breakfast nook.
Light the fire. If you have an open fire, get it crackling. Gas open fires work equally well. Otherwise, crank up the ducted heating or air conditioning and aim for a happy median temperature.
Warm up softly. Soft furnishings like rugs, throws, and cushions can add instant warmth and comfort. Popular colours this season include millennial pink, which works well with golds, timber or crisp white ceramics.