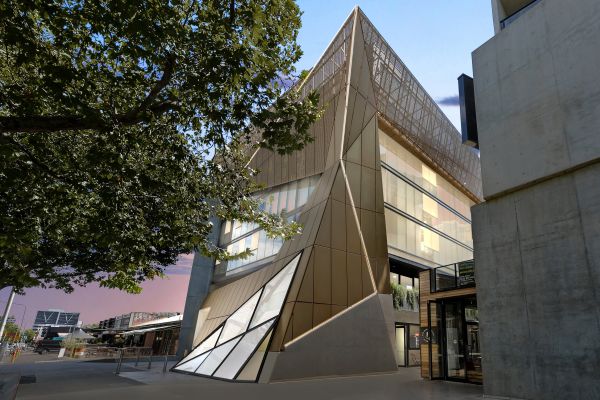 Where can you find three-bedroom apartments in Canberra?
Larger apartments with three bedrooms – or more – are in demand, many with price tags that shade those for detached homes.
Justin Taylor, who lists pictured $1 million+ penthouse in Braddon's Lonsdale Street, says apartments with three bedrooms also tend to be the exception rather than the rule.
A recent Allhomes search identified some 140 three-bedroom apartments for sale in the ACT, from about $300,000 to more than $2 million.
"You tend to find the luxury ones as penthouses or sub-penthouses in quality developments, whether that be here in Braddon, or places like the Kingston Foreshore or Campbell's C5," Taylor says.
"They are very popular with empty nesters or retirees who want to downsize, but not downgrade."
"An option for those looking for a new three-bedroom apartment is to approach developers really early, off the plan. They may well be able to combine spaces to deliver a larger floor plan," he says.
Apartment specialist Boris Teodorowych, of Boris Property, says many downsizers search for bigger apartments well ahead of their need to move.
"They often purchase early and rent out the properties until they are ready to downsize," he says.
"Their need for extra space is really driven by a very natural desire to be able to invite family and friends to comes and stay."
Teodorowych says buyers looking for these larger, luxury apartments – with price tags that can hit $2.5 million or more – are also driven by location, views and proximity to amenities such as cafes and restaurants.
Penthouse. Luxury living that offers at least three bedrooms can usually be found on the penthouse or sub-penthouse levels of quality developments in sought-after locations such as Braddon, Kingston Foreshore and Campbell's C5.
Off the plan. Developers may consider combining spaces to create larger floor plans during the off-the-plan phase of new projects. Additional charges may apply and there will be new price tags.
Go online. Engage filters on Allhomes and search for three-bedroom apartments in preferred areas. A recent search identified some 140 relevant properties in the ACT from an affordable $300,000 to $2 million+.
Allhomes' top pick of large apartments for sale:
Price guide: $1.04 million +
3 bedrooms, 2 bathrooms, 1 car space
There's one sure way to feel on top of the world and that's to be living in the penthouse.
That's the lifestyle that awaits the buyer of this luxurious Braddon apartment in the celebrated Nibu development.
This elegantly detailed, sixth-storey space delivers a roomy 166 square metres of living including 46 square metres of balconies with views towards Mount Ainslie and Black Mountain Tower.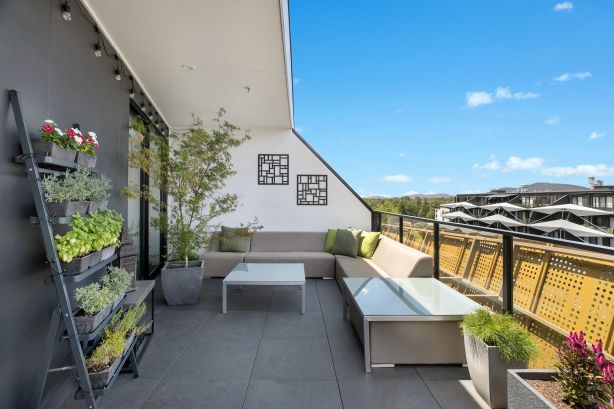 The open-plan, single-level design is highlighted by hardwood flooring throughout and comfort is assured through double glazing and ducted, reverse-cycle heating and cooling. A bio-ethanol fireplace adds an extra touch of style.
A gleaming white kitchen occupies the middle space and features a Miele oven and induction cook top and a 40-millimetre stone island bench top.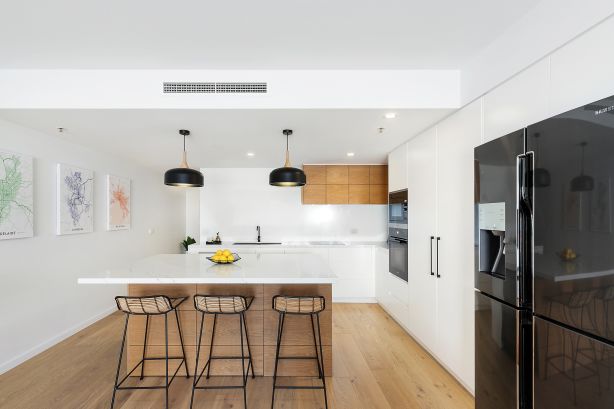 Three bedrooms with generous built-ins ensure plenty of space for visiting family or friends.
And, they will not be disappointed by the standard of the main bathroom that could grace a six-star hotel. The master en suite is highlighted by an 1800-millimetre Parisi free-standing bath.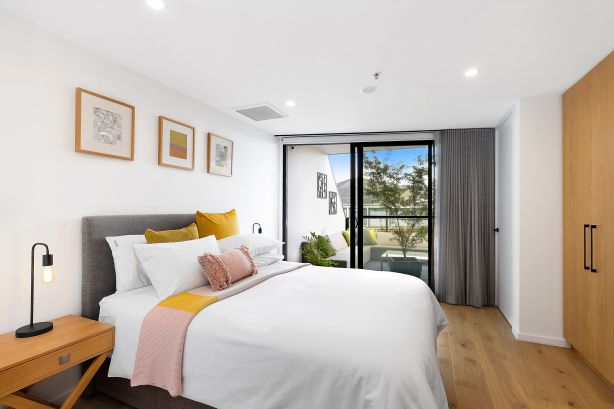 There's also an European-style laundry with a Bosch washing machine and dryer. One car bay with storage is allocated within a secure parking area.
The inner-urban lifestyle is complete with an unrivalled location in the middle of Canberra's entertainment precinct where a coffee, a glass of wine or a mouth-watering meal is mere steps away.
Private sale
Agent: McGrath Gungahlin, Justin Taylor 0414 701 465
Or try these: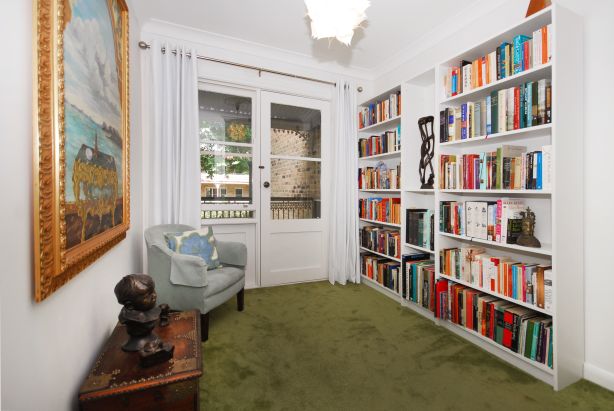 Price guide: $1 million +
4 bedrooms, 3 bathrooms, 1 car space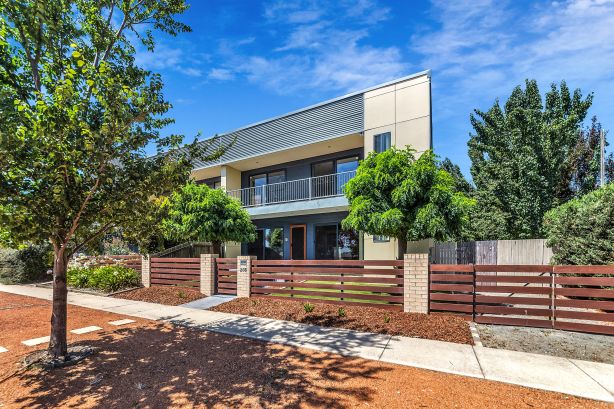 Price guide: $600,000 +
4 bedrooms, 2 bathrooms, 2 car spaces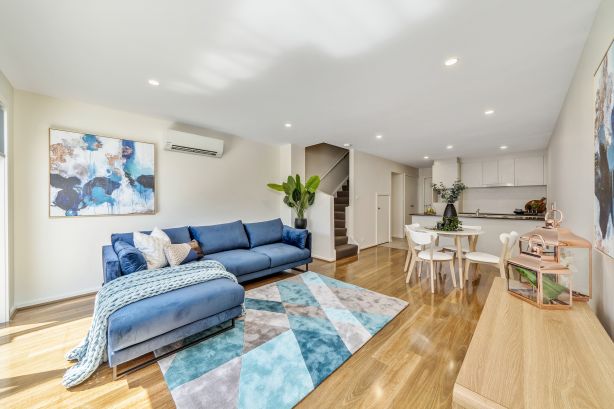 Price guide: $450,000 +
3 bedrooms, 2 bathrooms, 1 car space