Unrenovated home in Ascot's best street sells for nearly $3 million at auction
It was a big day for Sutherland Avenue. Houses don't come up for sale very often in the tightly-held street, considered Ascot's best.
The home at number 33 hadn't changed hands in recent memory, and had attracted a lot of attention since hitting the market four weeks ago.
Dozens came down to watch the auction and 13 parties registered to bid. The bidding kicked off at $2 million, and was fast and fierce between a buyer's agent and a phone bidder.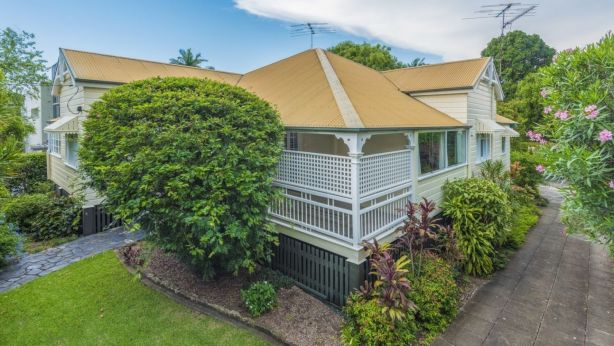 It stalled at $2.45 million, but that wasn't curtains for the auction. The highest bidder raised his bid $400,000 to $2.85 million and the home was placed on the market by auctioneer Phil Parker.
Three bidders who had previously been biding their time then jumped in.
"There was one bidder that registered post it going on the market," Ray White Ascot's Alexander Shean said.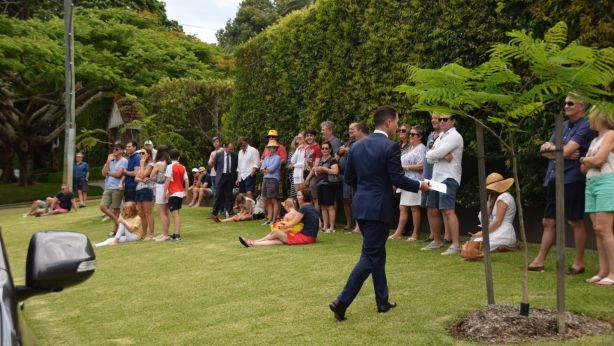 Another ten bids later the property finally sold to a young family, who live locally in the Ascot area, for $2,929,000.
Mr Shean said the family was upgrading in a way that could be considered "natural progression" for the area. The new owners plan to renovate the property into their "forever home".
Mr Shean said he was always confident the auction would go well.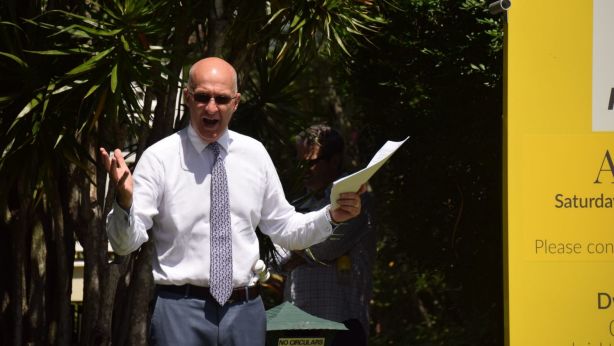 "It's surrounded by multi million-dollar properties. There's been sales of $10 million plus in this street," he said. "Living in Sutherland Avenue is the best you can get."
Interest during the campaign was varied, but strong.
"It's mainly professional people within the area looking for a long-term family home," he said. "There are some people from out of the area, like an architect and a few others."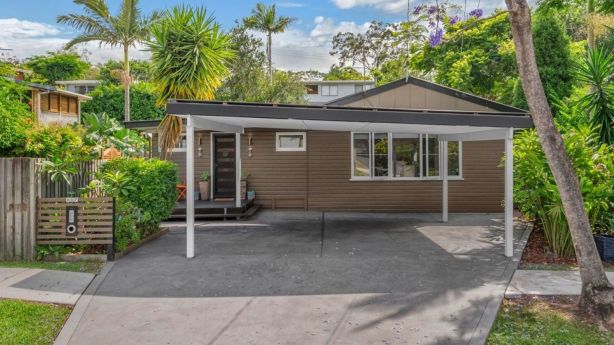 With a bit of work, the old Queenslander could stand up there with Sutherland's Avenue's best, Mr Shean said.
"Raising it, building in underneath, landscaping, putting in a pool is all it'd take. It's that well kept that you could definitely move into it while you do your plans.
"It's got the right aspect, it's almost level on 1012 square metres."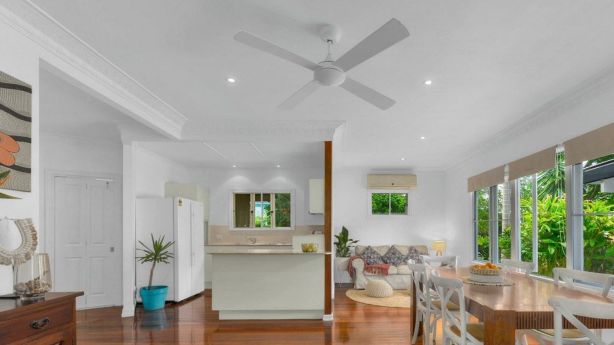 Earlier in the day, a family home in Mount Gravatt passed in with little fanfare.
The home in Clough Street, Mount Gravatt had four bedrooms, a big yard, a floor plan suited to families and was just a 15-minute drive to the city.
Ray White Stones Corner's Ben Cannon said the house had good interest.
The home was well presented, and didn't look its age, he said.
"It's a low set post-war. Over the past couple of years they've invested a bit more in renovations," Mr Cannon said. "It's been a family home for the best part of eight years.
"A lot of people were saying they'd like to incorporate a pool. It would lend itself to improvements but it wouldn't be necessary."
Mr Cannon said a new generation of families were looking to buy into Mount Gravatt, driving demand.
"It's a favoured by family sort of area," he said. "It's definitely a good house for the area. It's a pocket of the area that's evolving."
However on auction day, the property attracted just one bid. Auctioneer Justin Marsden took the bid of $650,000, sought instructions from the sellers, and placed a vendor bid of $700,000. The home then passed in.
Of the highest bidders, Mr Marsden said: "They were comfortable to a level with the understanding that you buy at auction with a cash unconditional contract, but they may have wanted to add a clause [to the contract]."
The couple that placed the only bid went straight into negotiations following the auction, and left with a contract.
Mr Cannon didn't comment on whether or not they had made an offer.
On the Gold Coast, the Deville Penthouse in Main Beach sold at auction in front of a crowd of fifty plus.
Eight registered bidders went head to head, with bidding starting at $2 million.
"[The price] quickly rose to $3m before being declared on the market at $3.2m," Harcourts Coastal's Tolemy Stevens said. "Buyer's were from Brisbane and will utilise it as a luxury holiday home."
The hammer fell at $3.66 million. Mr Stevens said the Gold Coast market was crying out for more penthouses.