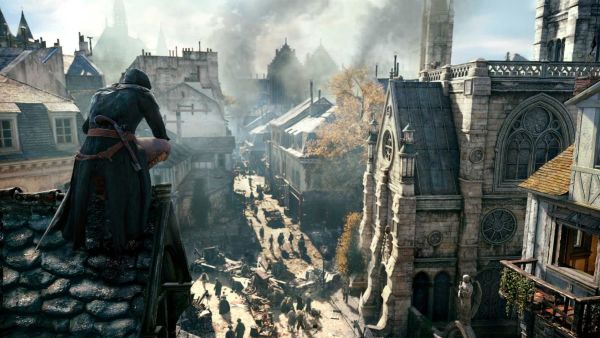 Video games and architecture: The surprising connection between the two
You're strolling down the Champs-Elysees in Paris. The sun is high in the sky, the crowds are bustling, and you can't help but admire the beautiful architecture surrounding you. Each building shows off some distinctive quirk, and it's all so crystal clear and gorgeous.
You'd be forgiven for thinking the first paragraph of this article is recounting someone's dream holiday. In reality, it's describing a video game. Indeed, over the past 40 years the world of interactive entertainment has become increasingly interested in urban spaces.
Be it Grand Theft Auto V's sunny vision of Los Angeles, or Watch Dogs 2's tech-heavy rendering of San Francisco, modern gamers seem particularly intrigued by the prospect of exploring massive digital versions of real-life cities.
But the link between architecture and video games runs much deeper than simple imitation. Architecture and theories of urbanism have been used in video game design since its inception.
Dan Golding is a media academic whose PhD looks at the way games interpret and design spaces. He studied the historical action game Assassin's Creed 2, which mostly takes place in recreated versions of Florence and Venice.
Golding actually travelled to these places and compared the in-game maps and buildings with their real-life counterparts to see how faithful the recreations were.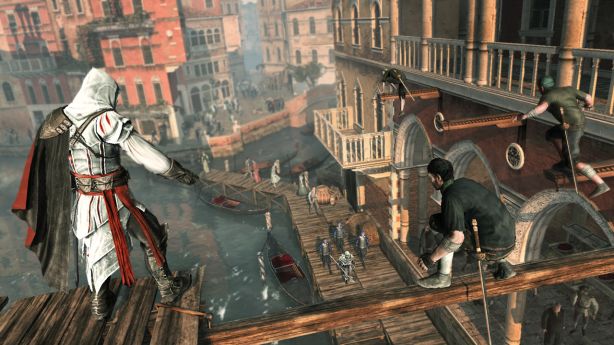 "The individual buildings, especially key landmarks, are incredibly accurate – really, really detailed recreations," he said. "Everything between those landmarks is roughly fictional.
"So it's kind of this interesting contracting of space, or even abbreviating. As a tourist, as you're wandering around, you don't remember all these side streets – you remember the Duomo in Florence, you remember St Mark's Square in Venice, and the things around it are a bit fuzzier in your memory."
Golding says this method of representing urban space certainly isn't a new phenomena.
"The really interesting thing for me is that this more or less mirrors depictions of city spaces throughout history," he said.
"In Italian landscape paintings from the 16th century, there's a whole sub genre called Capriccio and they do exactly the same thing where they grab one landmark and shove it next to another landmark in the same painting. It's almost like a postcard, it's like the greatest hits."
Golding isn't kidding about the incredible detail these games use in their recreations of cities. The 2014 historical action game Assassin's Creed: Unity features a full-scale reproduction of Notre-Dame cathedral. The recreation is so accurate that there are talks that it may help in reconstruction efforts after a fire recently ravaged the building.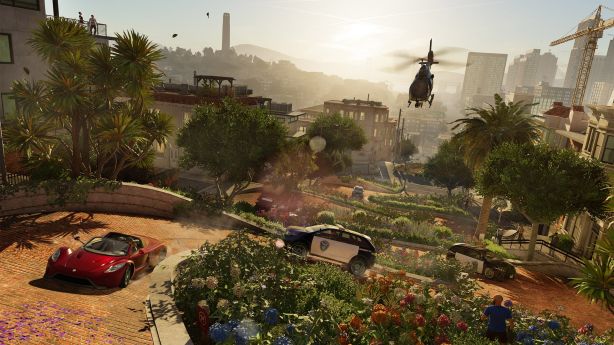 Level artist Caroline Miousse worked on the game and was responsible for recreating the iconic building. She told The Verge it took roughly two years to complete the digital representation.
"I made some other stuff in the game, but 80 per cent of my time was spent on the Notre-Dame," Miousse said.
The process included cross-referencing photos to guarantee individual bricks were animated with the correct texture. She even spoke with historians to ensure paintings were hanging in the correct locations around the various wings of the cathedral.
But architecture doesn't just inspire the locations in video games, it also inspires the very process of developing them itself.
Claire Hosking is an architect with Trigger Design, but she also does game design in the independent space. She says there are many ways her architecture training has informed her work in game development.
"I know what kind of experience I want the player to have, and I know how real cities go together," she said. "I can take the scenarios from real cities that I think are going to give the player that kind of experience."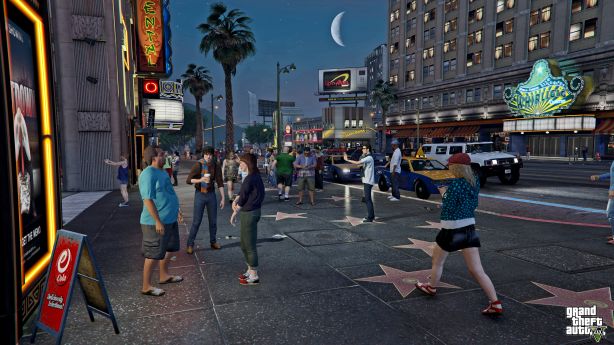 "So I know techniques from the urban environment that I can use to shape the directions [a player will] go, because I know what the language of cities is that the player will understand. Kind of like: 'go this way, don't go this way.' "
Hosking also says her work in residential architecture allows her to flesh those spaces out in ways that have specific effects on the player.
"I know what should go in a building. I can reference particular eras to create particular atmospheres, and so that aspect of architecture informs [the] storytelling and the individual spaces," she said.
All her game development work has also managed to bleed its way back into how she works as an architect.
"I'm just more preoccupied with the experience of the person as they move through the space and have a series of experiences," she said. "I think I learnt a bit more about how people's attention is directed from video games, and that has informed the architecture."
Video games also frequently address the very nature of architecture itself. Gone Home, by independent developer The Fullbright Company, tasks you with exploring and uncovering the stories within a suburban house much like the ones you'll find listed on this website.
Antichamber by Australian independent developer Alexander Bruce warps traditional architecture in bizarre and interesting ways, forcing you to navigate through endless stairways and rooms that wrap back onto themselves.
Elsewhere, more mainstream games like Animal Crossing and The Sims present varyingly idealised versions of the housing market, and see you buying, building, decorating, and expanding homes of your own.
For Golding, this preoccupation with space isn't surprising given the links architecture and game design have shared since the medium's inception.
"Games are inherently a spatial medium," he said. "The way that video games create meaning is through architecture and through spatial design."