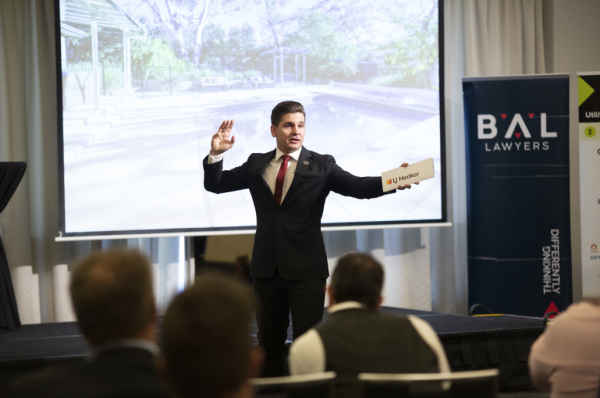 Voting now open for ACT People's Choice Auctioneer of the Year
Josephine Huynh
twitter
Domain Allhomes Editor
Earlier this month, the annual REIACT Auctioneering Championships once again saw the best and brightest ACT auctioneers and budding stars compete at QT Hotel.
There were six competitors in the senior category and eight in the novice category.
On the day, two finalists were announced for the senior section – Alec Brown of Ray White Canberra and Jenna Dunley of LJ Hooker Kippax, who will go on to represent the ACT at the Australasian Real Estate Institutes' Auctioneering Championships in Melbourne in October.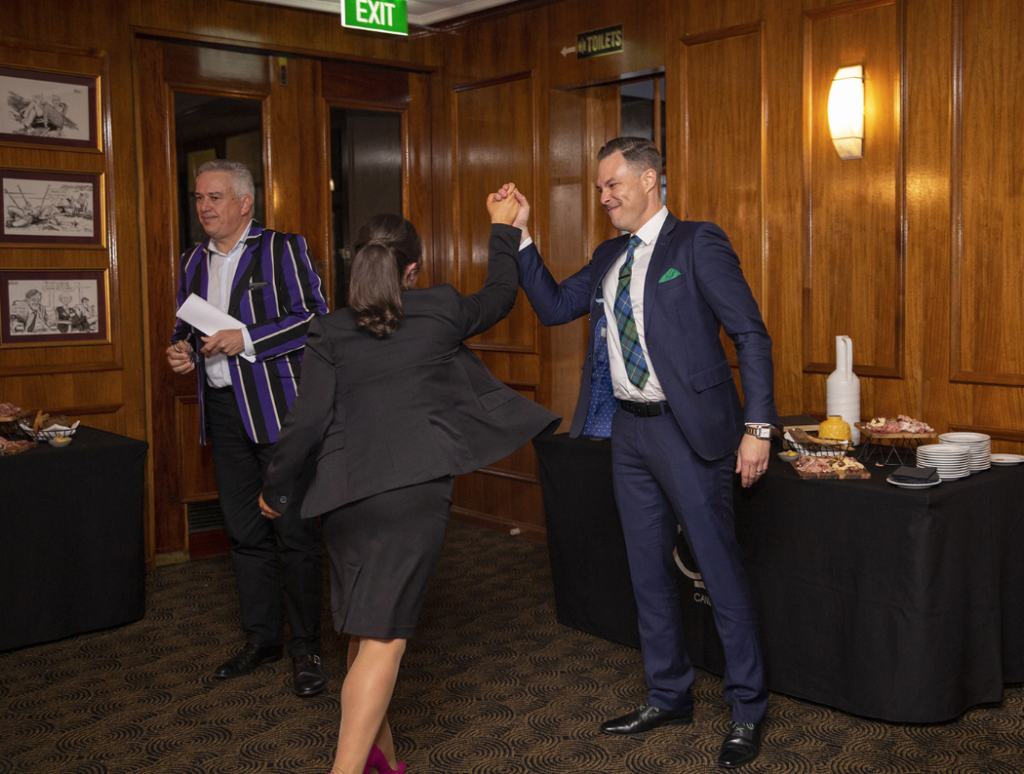 The winner for the senior and novice sections will be announced next month at the REIACT Awards for Excellence on September 14. As part of one of the biggest events on the ACT real estate calendar, Allhomes will also award one auctioneer in the senior category the People's Choice Award based on votes received from the public.
Contestants are: Alec Brown (Ray White Canberra), Jenna Dunley (LJ Hooker Kippax), Mark Larmer (Independent Property Group Inner North & City), Nic-Salter-Harding (LJ Hooker Dickson), Frank Walmsley (Auction Advantage), and Sandra Masters (LJ Hooker Kippax).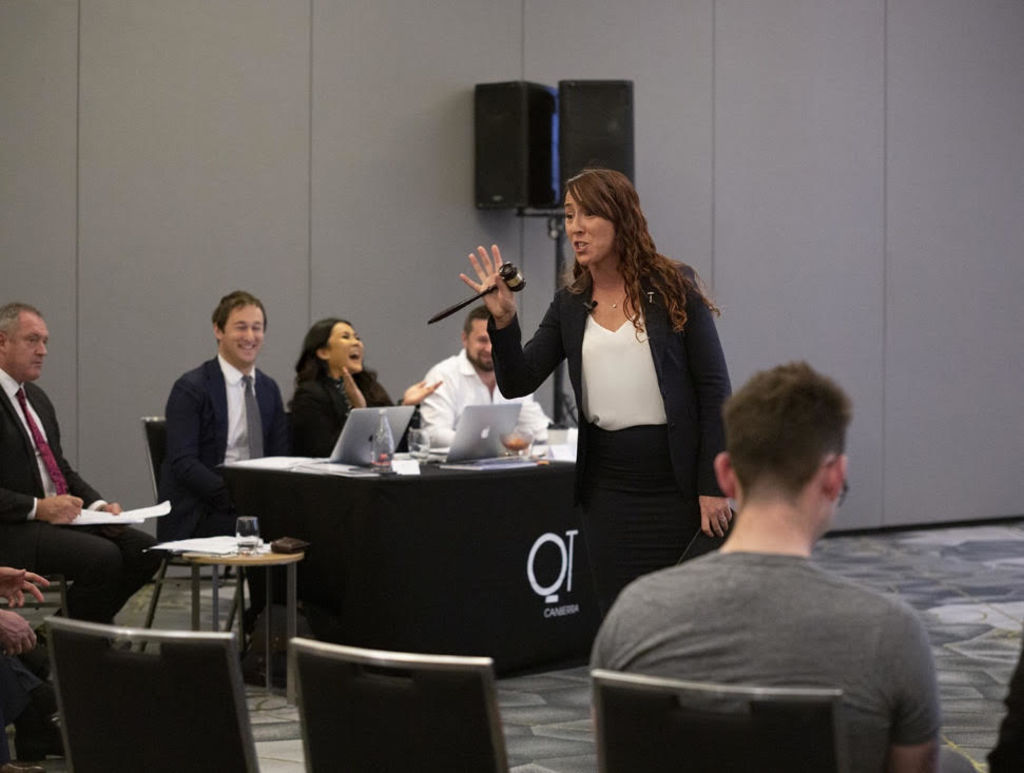 If you were unable to make it to the auctioneering championships, don't fear! You can watch each of the competitors in action below, then cast your vote for your favourite* and help decide who will receive the People's Choice Auctioneer of the Year Award. Voting closes on Saturday, August 31, 2019. 
*Only one entry allowed per person