Watson home sells for $761,000 with proceeds going to Camp Quality
There's a fairly standard process for your typical auction. A vendor sets a reserve price that is undisclosed, people bid, the highest bidder wins and the money from the sale goes to the vendor.
However, an auction on Saturday morning in Canberra's inner north was very unique, as the home at 5 Harding Street, Watson did not have a reserve price and the vendor won't receive any of the money.
Instead, the proceeds from the sale will go towards children's charity Camp Quality. The Watson home was a deceased estate, left behind by Canberra man Lionel Moore, who passed away in March.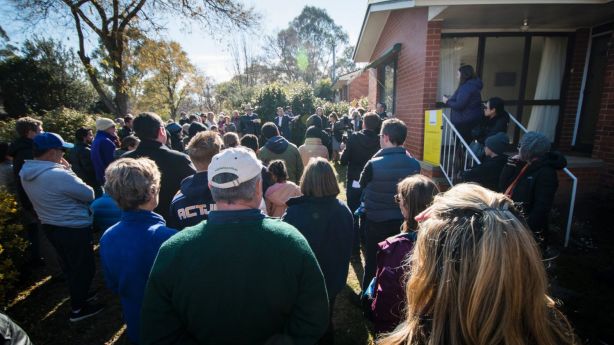 Mr Moore's generous bequeathment has resulted in a sizeable donation for the charity, as the home sold for $761,000.
Long-time friend Phil King said: "Lionel would be very proud of what has happened today, this is obviously what he wanted, as he had two children who needed full-time care."
The below-zero temperatures of the morning didn't keep hundreds from gathering at the auction of the humble three-bedroom, one-bathroom Watson home. Of the crowd, there were a whopping 25 registered bidders.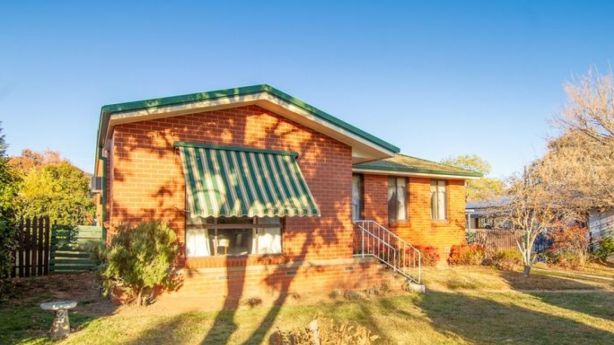 Ray White Rural Canberra listing agent George Southwell said the auction doesn't compare to any he has seen before.
"With an unreserved auction there's always a level of uncertainty, but having faith in the process and also the fact it is done for the benefit of charity is very unique," he said.
"To have such a high number of registered bidders, along with the overwhelming positive response from the community is just incredible."
Bidding got underway at $500,000 and moved progressively with multiple parties placing bids.
As the price increased to $700,000 the number of bidders dwindled, however, one couple were determined, continually countering any bids made by other parties.
The couple, Melanie Kaebernick and Stuart Malloch, ended up securing the home.
Mr Malloch said they were "really excited" their money was going towards a great cause.
"It's an amazing opportunity, rather than the money going to private hands it goes to such a great cause, it's an incredible windfall gain for the charity and for the children as well," he said.
Already living in Watson, the pair have children who attend Majura Primary School – just 600 metres from the home.
"We've only been looking for about six months, but this is the first one we have really bid for property, we knew we wanted this one," said Ms Kaebernick.
"We were very confident, we know Watson well and really wanted this location, it's so lovely and quiet. It's close to Mt Majura so we can go walking and running up there in the mornings," added Mr Malloch.
The couple intends to knockdown and rebuild an eco sustainable home.
According to the latest Domain data the median house price for Watson is $745,000.
The last sale on Harding Street occurred in 2012, next door at number 3, for $625,000.