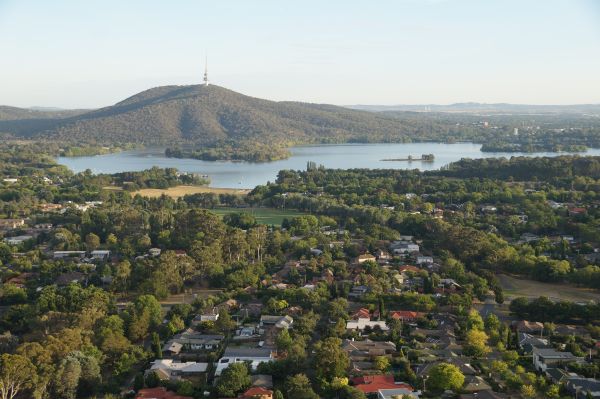 Which Canberra suburbs have the most negatively geared properties?
Lucy Bladen
twitter
Editorial producer
Postcodes in Canberra's north have the highest number of negatively geared investment properties, Australian Tax Office data has revealed.
More than 46,000 Canberrans own an investment property, and a large proportion of those are negatively geared. During 2016-17 32,922 investors claimed rental losses on their tax in the ACT.
An analysis of the top 10 postcodes in Canberra with the most negatively geared properties over 2016-17 found the postcode of 2913 came in at first place.
This includes the suburbs of Casey, Frankin, Ngunnawal, Nicholls and Palmerston where 3212 investors claimed rental losses.
This is followed by postcode 2615 – encompassing the suburbs Charnwood, Dunlop, Florey, Flynn, Fraser, Holt, Latham, Macgregor and Spence – where a total of 2818 investors have negatively geared properties.
Northside postcodes 2914 and 2617 take third and fourth position, which includes the Gungahlin suburbs of Amaroo, Bonner, Forde and Harrison and the Belconnen suburbs of Belconnen, Bruce, Evatt, Giralang, Kaleen, Lawson and McKellar. Postcode 2914 has 2790 negatively geared properties, and 2617 has 2456.
The inner-north postcode of 2602 placed at fifth, with 2304 investors claiming rental losses. Ainslie, Dickson, Downer, Hackett, Lyneham, O'Connor and Watson.
| | | |
| --- | --- | --- |
| Postcode | Suburbs | Number of negatively geared properties |
| 2913 | Franklin, Ngunnawal, Nicholls, Palmerston, Casey | 3212 |
| 2615 | Charnwood, Dunlop, Florey, Flynn, Fraser, Higgins, Holt, Latham, Macgregor, Melba, Spence | 2818 |
| 2914 | Amaroo, Bonner, Forde, Harrison | 2790 |
| 2617 | Belconnen, Bruce, Evatt, Giralang, Kaleen, Lawson, McKellar | 2456 |
| 2602 | Ainslie, Dickson, Downer, Hackett, Lyneham, O'Connor, Watson | 2304 |
| 2611 | Chapman, Duffy, Fisher, Holder, Rivett, Stirling, Waramanga, Weston | 2243 |
| 2905 | Bonython, Calwell, Chisholm, Gilmore, Isabella Plains, Richardson, Theodore | 2026 |
| 2604 | Kingston, Narrabundah | 1340 |
| 2906 | Banks, Conder, Gordon | 1328 |
| 2607 | Farrer, Isaacs, Mawson, Pearce, Torrens | 1250 |
While the north side dominates the top five, south-side postcodes round out the top 10. Among these include all of Weston Creek, Bonython, Richardson, Banks, Kingston and Mawson.
This comes as negative gearing emerges as a crucial issue for the upcoming poll is just over a week.
A significant policy platform for the Labor party is their negative gearing reforms. If the party wins the ballot on May 18, they plan to curtail tax breaks for investors negative gearing properties.
From January 1 next year, investors will be able to claim tax breaks from negative gearing only on new properties. Currently, landlords can deduct losses on rental properties from their salary to reduce their taxable income.
Master Builders ACT executive officer Michael Hopkins said research undertaken by the association showed Canberra's building sector would lose a considerable amount of money if the reforms were to be introduced.
"In the ACT, the ALP's policies would mean that up to 990 new homes will not be built, up to 680 fewer full-time jobs will be created and the local building industry will take a hit of approximately $250 million over the next five years," he said.
Chief Minister Andrew Barr, said in October when he announced the $100 million affordable housing strategy, negative gearing reforms were needed to help housing affordability in the territory.
Both renters and home owners are facing challenges in the ACT market at the moment.
Canberra is the most expensive capital city to rent a house, according to Domain, and with a vacancy rate of 1.3 per cent, it is also one of the tightest markets in the nation.
House and unit prices have also taken a tumble according to the latest Domain House Price Report for the March quarter. Canberra's median house price is down 2 per cent year-on-year to $722,440, and the unit median of $426,719 is down 1.7 per cent.
Canberra's northern suburbs have experienced the steepest falls in house prices.