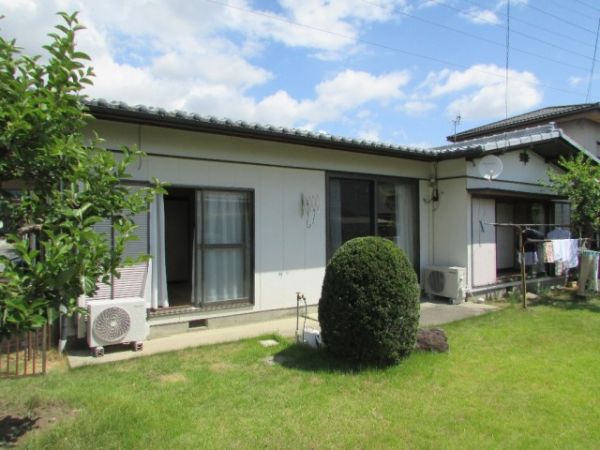 The ongoing mystery of Japan's seemingly endless supply of 'free houses'
With recent reports of the Japanese government giving homes away, you might be tempted to brush up on your language skills and up sticks. The skiing is better for starters. But how easy is it, exactly, and how many homes are on offer?
According to a 2013 government report, there's more than eight million empty homes in Japan, and close to one-quarter of those have been abandoned permanently.  There is also 4.1 million hectares of land that has been abandoned, which could grow to 7.2 million hectares by 2020.
A Japanese think-tank, the Nomura Research Institute, says there could be  as many as 21.7 million empty properties by 2033; one-third of the country's homes. Meanwhile, by 2065, the Japanese population will have fallen by 30 per cent.
The property surplus is party due to the ageing population, as well as a preference for new builds and some superstitions around old homes. Many of the homes are in rural locations, which could limit nearby employment options, and require a fair bit of work to make them liveable.
 There's two options – local government-sponsored vacant homes on offer with the aim to revitalise certain areas, or buying an "akiya" (空き家), which is a deserted or abandoned property, directly.
As rethinktoyko.com points out, the first option isn't exactly a free home, but rather a home "rented out at a very low rate with the option to become the owner after a certain amount of time".
Not everyone can apply for these programs – for example, in some areas only families with young children are eligible.
Local governments often run their own databases of available empty homes. This site covers empty properties in Tochigi City, in the Northern Kanto region of the country.  
The website walks potential buyers through the steps needed to obtain one of the properties, with the program aimed specifically at people who want to move to the area.
Another site offers up homes in Nagano, in the Chūbu region, with some of the cost of renovating homes in mountainous areas subsidised.
There are several websites that collate akiyas – one example is Ieichiba, which was launched by real estate consultant and architect, Tetsuya Fujiki, in 2015 as a sort of "flea market" for unwanted homes.
Anyone can purchase one of these empty properties, but without a valid visa and a Japanese bank account, actually living there might be more of a challenge. Also, they're often in a state of disrepair, especially if they have been left shut up in Japan's humid climate.
As one poster on a recent Reddit thread enquiring about akiyas put it, the houses "effectively have negative value because you'll have to spend a ton of money on them to make them habitable and you'll have to pay all the taxes on them too, and even after all that they'll be near-impossible to sell on because nobody wants to live there".
There's also the question of working out who the original owner was, and what to do with the possessions left behind.  Which isn't to say that buyers can't pick up a great home, but while it could be a bargain, it might not be a great investment.