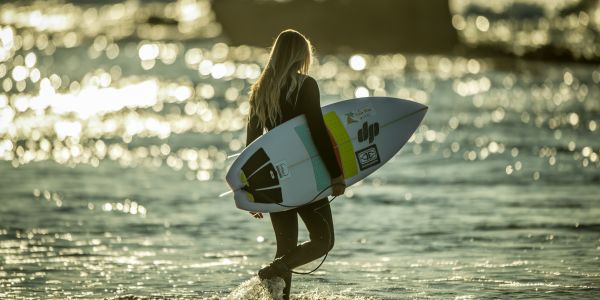 Where to buy on the NSW South Coast
For many people who live in Canberra, summer isn't complete without a trip to the South Coast.
Escaping inland life for big stretches of blue salt water, sand and sun is one of Canberra's greatest traditions.
To satisfy the craving for coastal air, a lot of Canberrans make the sea change or invest in a holiday home, and there's no better time to consider this than in the summer break. But the main question – where to buy?
We've rounded up five South Coast favourites for you to consider.
Batehaven (Bateman's Bay)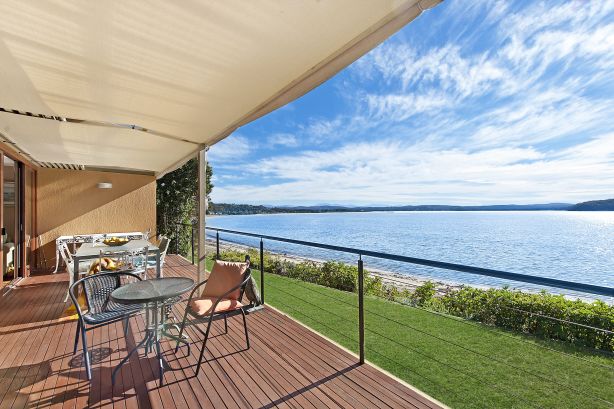 Median house price: $392,500
Bateman's Bay is a favourite South Coast holiday destination of many Canberrans but there are not many houses in the Bay itself. Instead, most people in the region live in Batehaven.
Raine & Horne Batemans Bay principal Adam Porteous says a broad range of people are moving to the area.
"It's the best place to raise a family, so we are seeing a lot of young families move here from Canberra and Sydney to bring up the kids in a safe, quiet area that offers everything that active people would want," he says.
"The other big demographic is, of course, our retirees."
One of the top restaurants in town is The Sandbar – a hatted degustation restaurant that employs "French techniques and Japanese inspiration".
Porteous says although the market is not as busy as capital cities, "it still amazes us when a great home comes on the market, there are multiple buyers for the right home".
Bermagui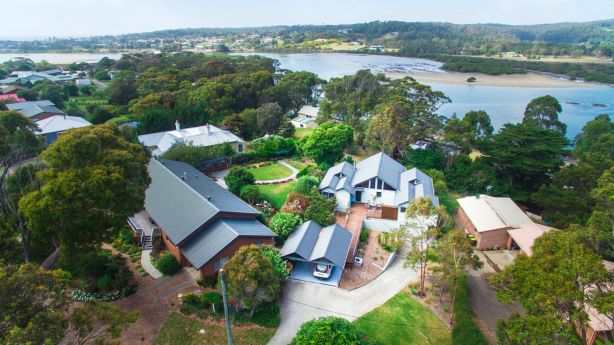 Median house price: $499,000
Bermagui is a peaceful place surrounded by beautiful turquoise waters. Clearwater Real Estate director Gary Cotterill says, "Most of the year, there are not many people around so the beaches are amazing and pristine".
If you're a keen fisherman, then Bermagui may be the place for you.
"Due to the high-quality fishing – game, river, rock, beach or ocean – you will often see boating people around the area. At most times of the year, there are different fish caught [such as] marlin, bluefin tuna and whiting," Cotterill says.
There's no shortage of delicious food, either. Honorbread is an artisan bakery, serving a great sourdough and the Camel Rock Brewery and Cafe is the perfect place to quench your summer thirst with a cold one.
Cotterill says you have to be swift to secure a home in the town.
"My suggestion to anyone is if you like a home, buy it and do it quickly. If it needs some work, do it, you won't regret living in this beautiful place I call paradise," he says.  
Merimbula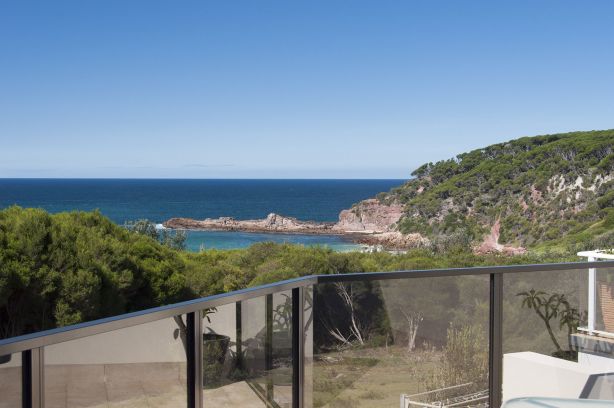 Median house price: $537,500
For those who like the outdoors, living in Merimbula will be a constant decision-making process between spending the day at the beach or at one of the surrounding picturesque national parks.
"Not only do the beaches look absolutely incredible, most of the time they are safe to swim at," says Sails Real Estate principal Steve Haslam.
Merimbula is the hub of the Sapphire Coast and, as a result, there's plenty on offer – it's a great place for a family.
Wheelers Seafood Restaurant serves up some of the freshest oysters you'll ever taste in an idyllic setting. Be transported to Spain at the Ritzy Wine + Tapas Bar and get your java fix at The Waterfront Cafe.
There's lots of land on offer in Merimbula so if you are keen to start from scratch it may be the place for you.
Moruya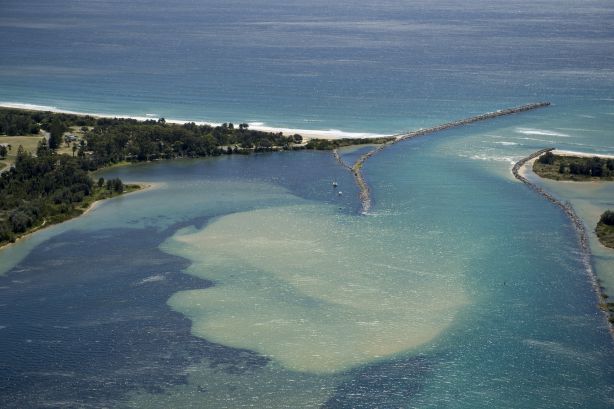 Median house price: $462,500
According to LJ Hooker Moruya agent Karen Herrick, in recent years there has been a shift in demographics in the delightful seaside town.
"Traditionally [Moruya] was known for its older population [but] there are now younger people moving in realising there is a lot here to offer families."
Herrick says there is a selection of beaches in and around Moruya to suit swimmers and surfers of all abilities.
"At Moruya Heads, there is a surf club which is patrolled in summer, but just around the corner there is a bay beach that is suitable for young children," she says.
"For the serious surfers, there are fantastic breaks at Congo, Meringo and Bingie Bingie."
There's a strong local community within Moruya, evident within the cafes.
"There is a strong market garden group here and that has an influence on the cafes with a selection catering to healthy and organic alternatives, and the strong art community which often have local artists' work on display in the cafes and shops," says Herrick.
Sales supply is limited in Moruya, so it's best to get in touch with an agent who can keep you up to date with the newest listings.
Ulladulla
Median house price: $570,000
Ulladulla and neighbouring Mollymook have made their mark in recent years – from the glorious beaches to the amazing bushland and a range of world-class restaurants which has turned it into a foodie hotspot.
When asked about her favourite place in the area, Tucker Real Estate principal Andrea Tucker said it was "hard to narrow down to just one place".
"I love Narrawallee Beach. I love Lake Tabourie. I love being able to hike up Pigeon House Mountain, there's also something magical about its Indigenous heritage," she said.  
"With our undulating coastline, there's always a wave to be caught somewhere."
Like other coastal towns, there's been a shift in the demographics.
"We used to mostly see the retirees and baby boomers being attracted to our area, however, with the progression of web-based businesses, we are seeing a lot of young families and professionals moving to the area," says Tucker.
"They can work remotely and fall in love with the work-life blend our area offers."
Tallwood Eatery, Rick Stein's Bannisters and Cupitt's Winery are just some of the renowned restaurants in the area.
"As the market is cooled a little, it's a great time to buy or invest," says Tucker.