Why studio space is essential to Canberra silversmith Alison Jackson's creativity
When Alison Jackson was 12 years old she enrolled in an after school jewellery making class, little did she know at the time but it would change the course of her life.
A traditionally trained silversmith, Alison is a Canberra-based designer specialising in jewellery and tableware.
Her Tableware Collection can be described as minimalistic, functional and oh-so aesthetically pleasing. The stunning collection is a joint creative venture with her partner Dan Lorrimer, a trained sculptor.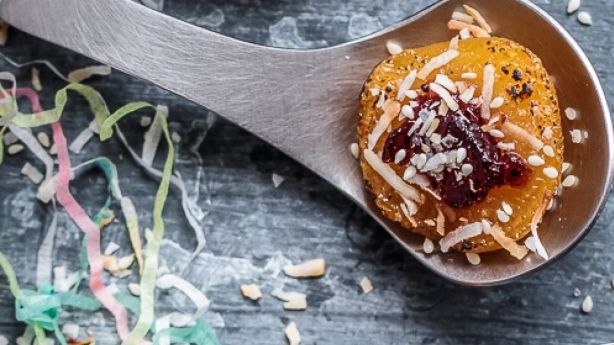 "All the tableware is handmade in silver stainless steel. We make everything from the design, to the prototypes to finding the products and making our tooling," says Alison.
"For me, making work that stands the test of time is important, particularly with the tableware, it's very durable and people can easily integrate it into their everyday lives.
"The Tableware Collection came about because I love making functional pieces which people can use everyday."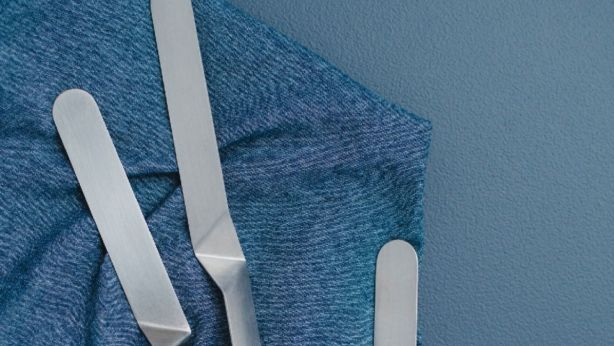 Alison's Tableware Collection includes tea scoops, cheese tools, an array of different-sized spoons and practical butter knives.
"The growing collection has five pieces currently and we hope to add another piece this year which will be very exciting," she says.
"I've always envisioned my cutlery being used on big dining tables enjoyed by friends and family."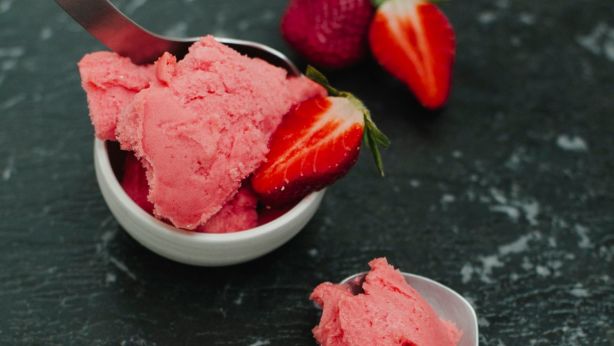 In 2005, Alison moved to Canberra from Sydney to study at the ANU School of Art & Design.
"When I was thinking about what to do after I finished school I spoke to my jewellery teacher and after I decided to apply to the ANU School of Art, Gold and Silversmithing," she says.
"I studied there for four-and-a-half years and for six months of that I studied abroad in Germany.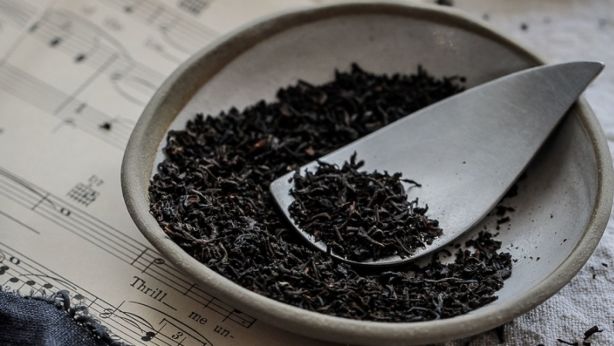 "It was really great for me as a silversmith, they're aren't many of us in Australia and going to Europe and connecting with other people in the industry was really interesting."
Essential to her work is the space in which she works. Straight after finishing her studies, Alison leased a studio in Queanbeyan.
"I started renting my old studio in Queanbeyan a couple of months after I graduated which at the time seemed logical and I think looking back, well, the landlord did describe it as an underground bunker," she laughs.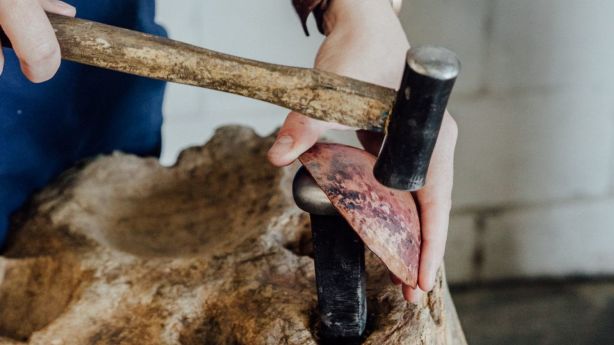 In July last year she left the space to upsize and is now working from a studio in the Australian National Capital Artist's complex in Mitchell – a space that's provided her with newfound inspiration.
"My new studio is really beautiful and one of the reasons I moved was to be around like-minded people but also have some bright light and windows. It's a beautiful campus here, you look out onto trees and nature," says Alison.
The studio itself is brimming with prototypes, sketches, tools and metal scraps. An array of tree stumps line the studio where the silversmith does most of the hammering when creating her works.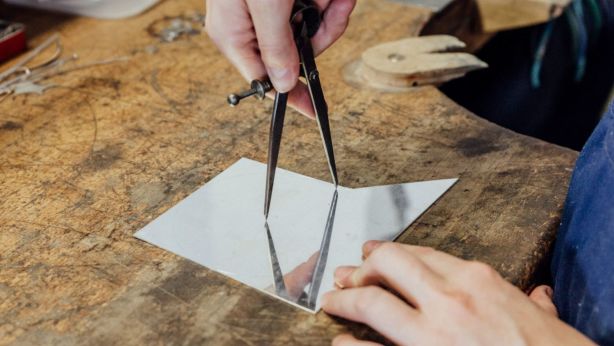 It's a beautifully organised mess and allows Alison to produce her alluring pieces.
At the heart of the studio is Alison's pride and joy – her hammer collection.
"I have quite an extensive hammer collection and I rather like old tools so any chance I have I grab one," she says.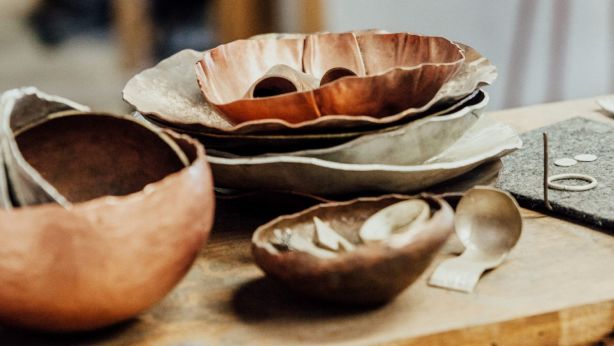 When she's in her studio, Alison doesn't have a set creative process, instead she lets the process of shaping and hammering dictate her end result.
At the core, Alison says she is simply a maker who loves working with her hands.
"I love tinkering, making and working with my hands," she adds.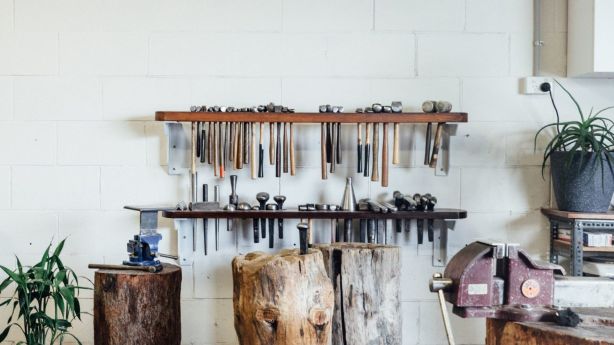 "I see a huge amount of value in being able to do all steps of making process."