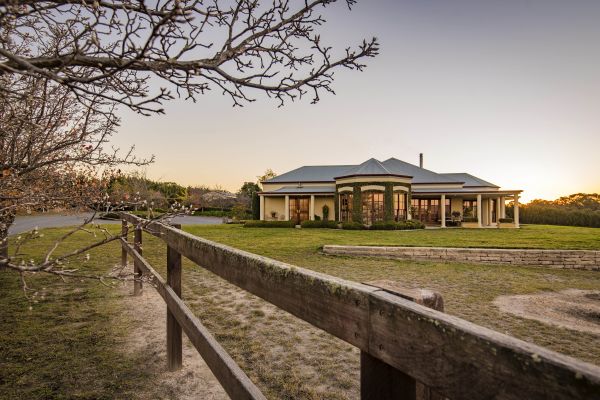 Winter warmer: Sutton estate home hits the market
What better way to sit out the mid-year months than in front of a roaring open fire with a glass of red and a snoozing pooch on the rug at your feet?
Ryan Broadhurst of the new Belle Property in Queanbeyan says buyer instincts have now turned to home warmth.
"A few months ago, the priority might have been around outdoor living and swimming pools, but as soon as we click over into June there's a distinct shift into finding comfort against the elements," he says.
"And many country properties are designed around providing a warm retreat for the winter months."
Broadhurst highlights properties in Sutton, Womboin and Gundaroo as ideal locations to find homes that enjoy open fireplaces or slow combustion heaters, allied with other winter-busting features.
"Insulation, double glazing and ducted heating also contribute to that feeling of warmth," he says.
Closer to Canberra, Andrew Chamberlain of Peter Blackshaw Manuka says buyers are attracted to the early homes that are found in the inner suburbs.
"Buyers are not only drawn to the heritage style, but also to the open fireplaces that characterise those eras," he says.
"The hearth was a central family-warming feature of home design right up until, say, the 1960s," he says.
"After that the fireplace became more of an extra, replaced by newer heating technologies, but people are still drawn to them."
Chamberlain says improving energy efficiency is often a high priority with buyers looking to buy a character home.
Fireplace. Open fires may not be the most effective form of heating, but they are top of many buyers' lists. The warmth of a fire is hard-wired into human DNA.
Cold-beaters. Look for homes that have been designed to beat the cold. Insulation, double glazing, and under-floor and ducted heating are among the most effective technologies in bringing up the temperature.
Ambience. A psychological feeling of warmth and cosiness can also be generated by soft furnishings including heavy drapes, throws, cushions, rugs, big thick towels – especially when combined with heating systems and a fire.
Allhomes' top pick of winter homes on the market:
Low $2 millions
4 bedrooms, 3 bathrooms, 6 car spaces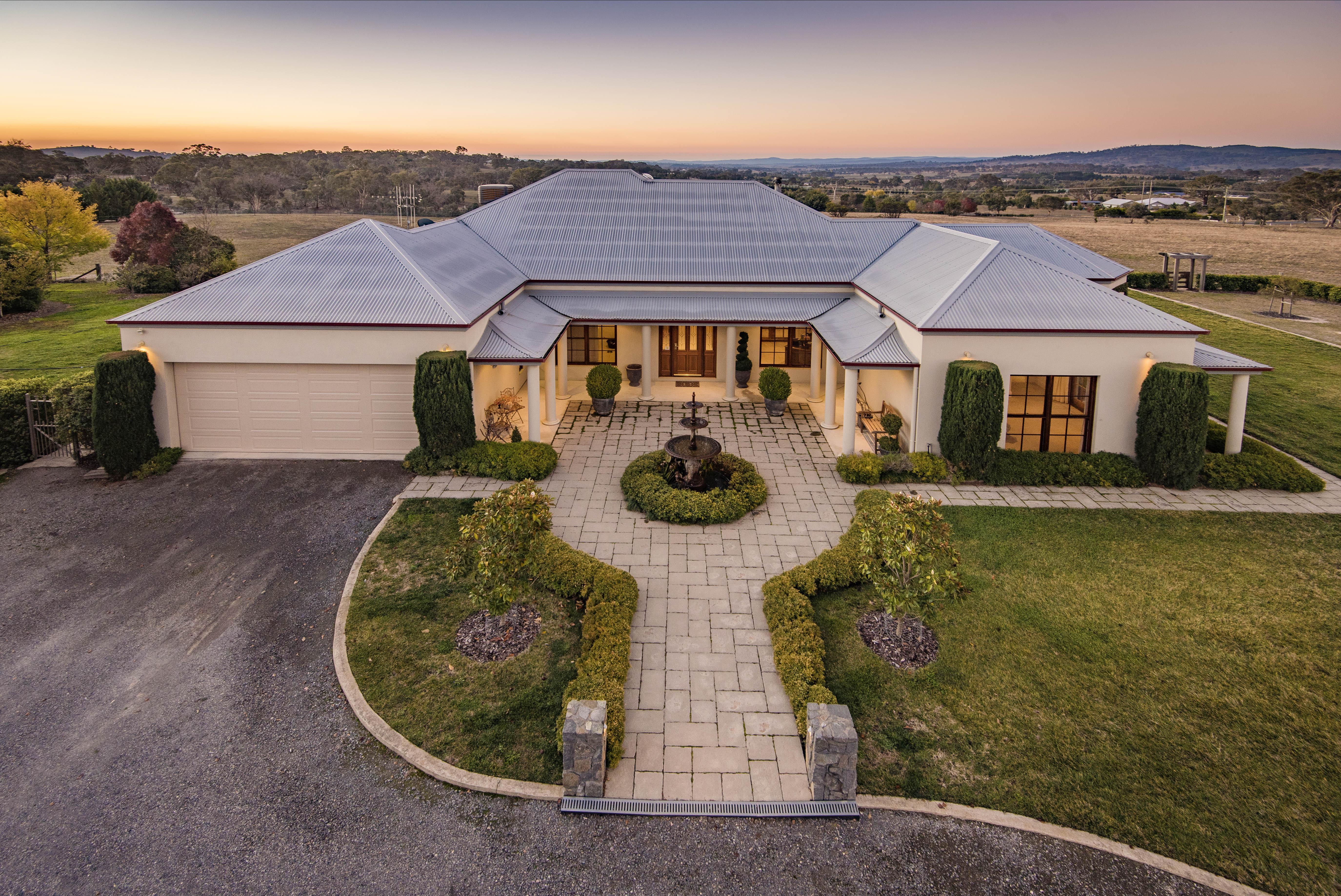 This Sutton Estate property, sitting on just over four hectares, may just be the right retreat for a three-month hibernation, packed as it is with winter warming charm.
That sense of expectation is raised as you enter the property along its Manchurian Pear-lined driveway and are presented with a stunning heritage-influenced facade and an English country-style garden.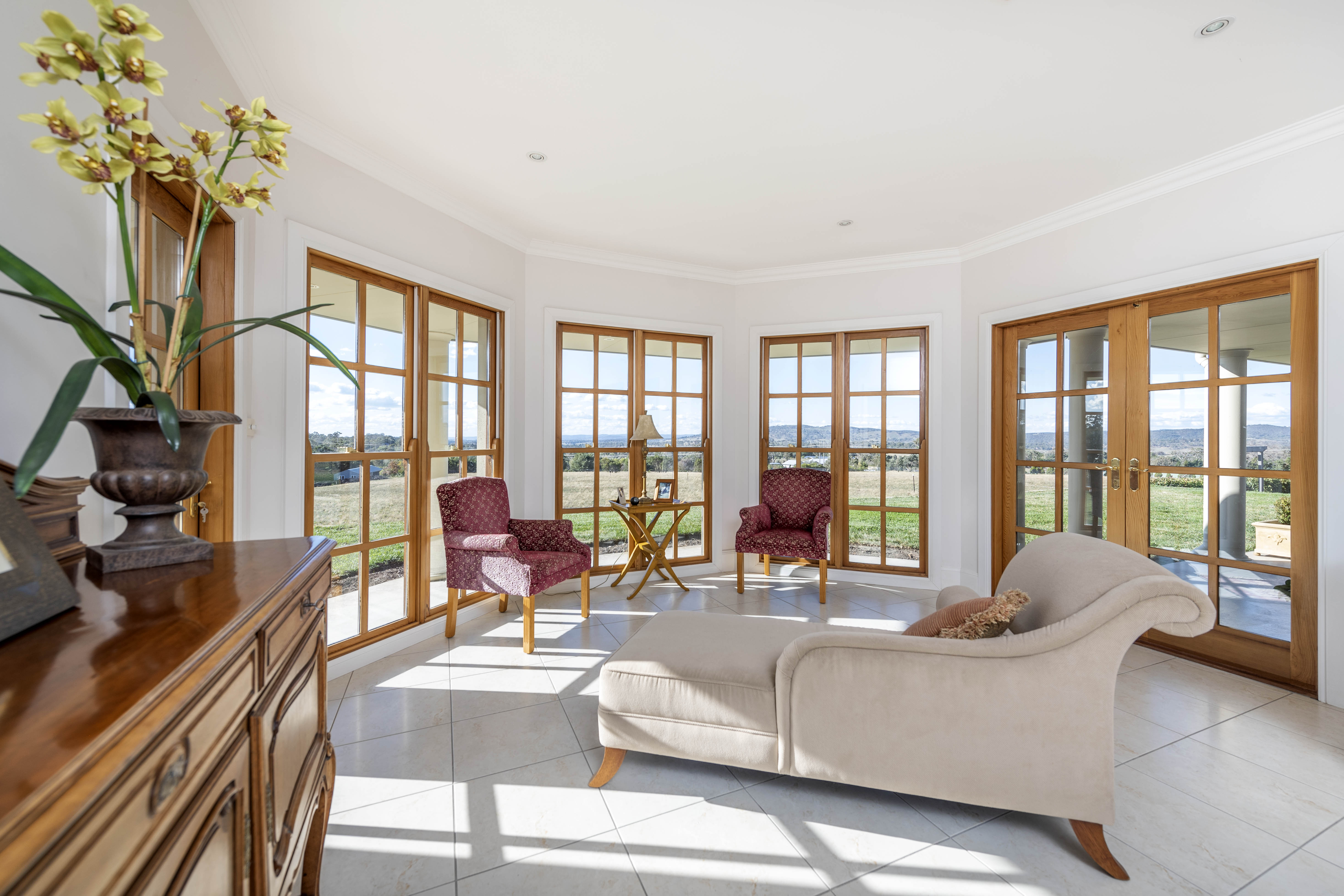 An immediate focus inside this spacious four-bedroom residence is the welcoming fireplace that promises to be the family hub until, at least, September.
This light-filled home has plenty of space for the growing family with enough options to ensure everyone has their own privacy.
The main residence is currently configured as a two-bedroom, three-bathroom home, but could easily be converted back to its original four-bedroom plan.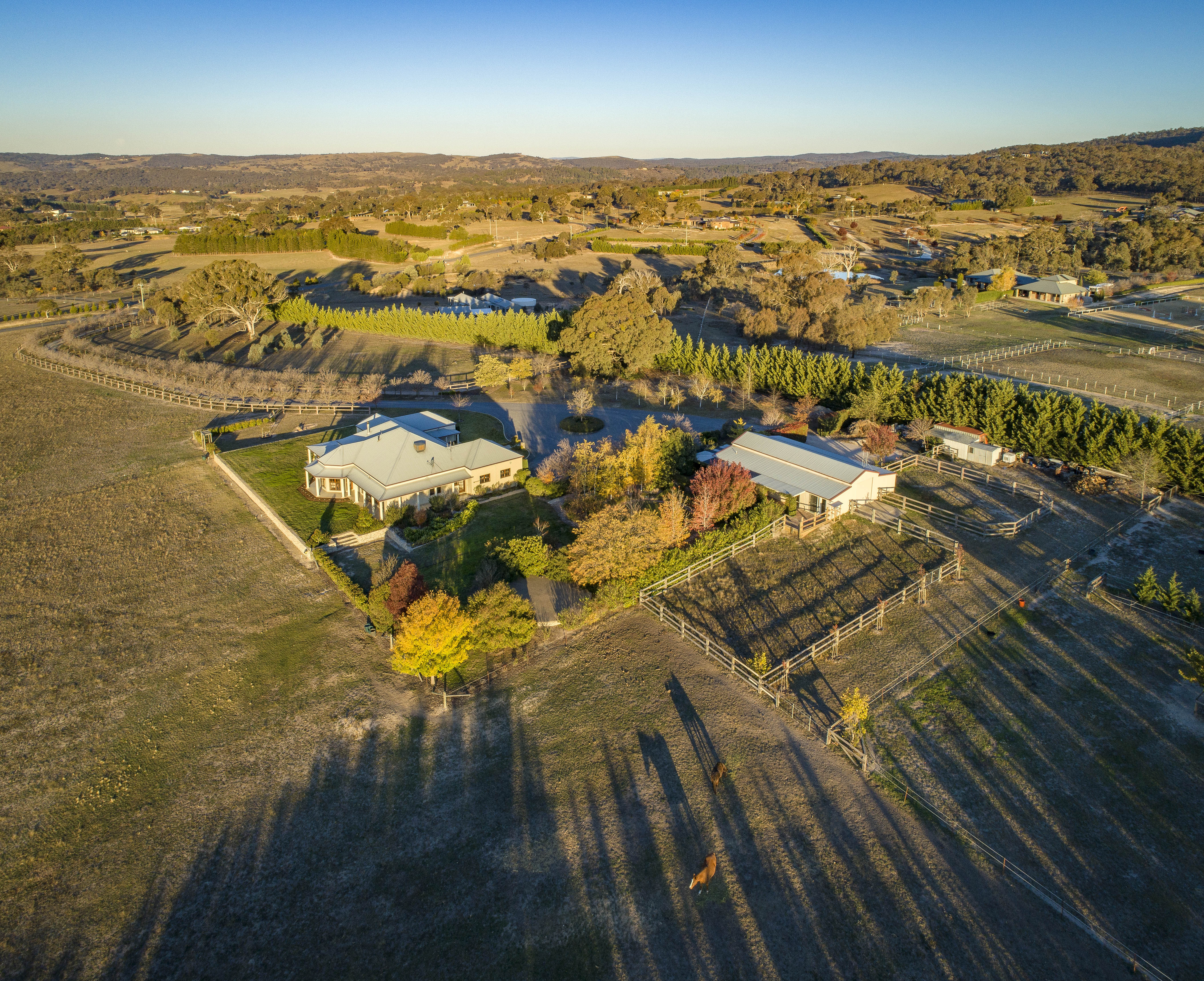 The home's undoubted warmth is further enhanced through extensive timber treatments and other features including high ceilings and double-glazed windows.
Doors from all the living areas lead onto a beautiful, north-facing outdoor entertaining space under a wraparound verandah – the perfect spot to take in panoramic country views.
Extra living options are provided by an American barn-style stable, planned around a living room and bathroom.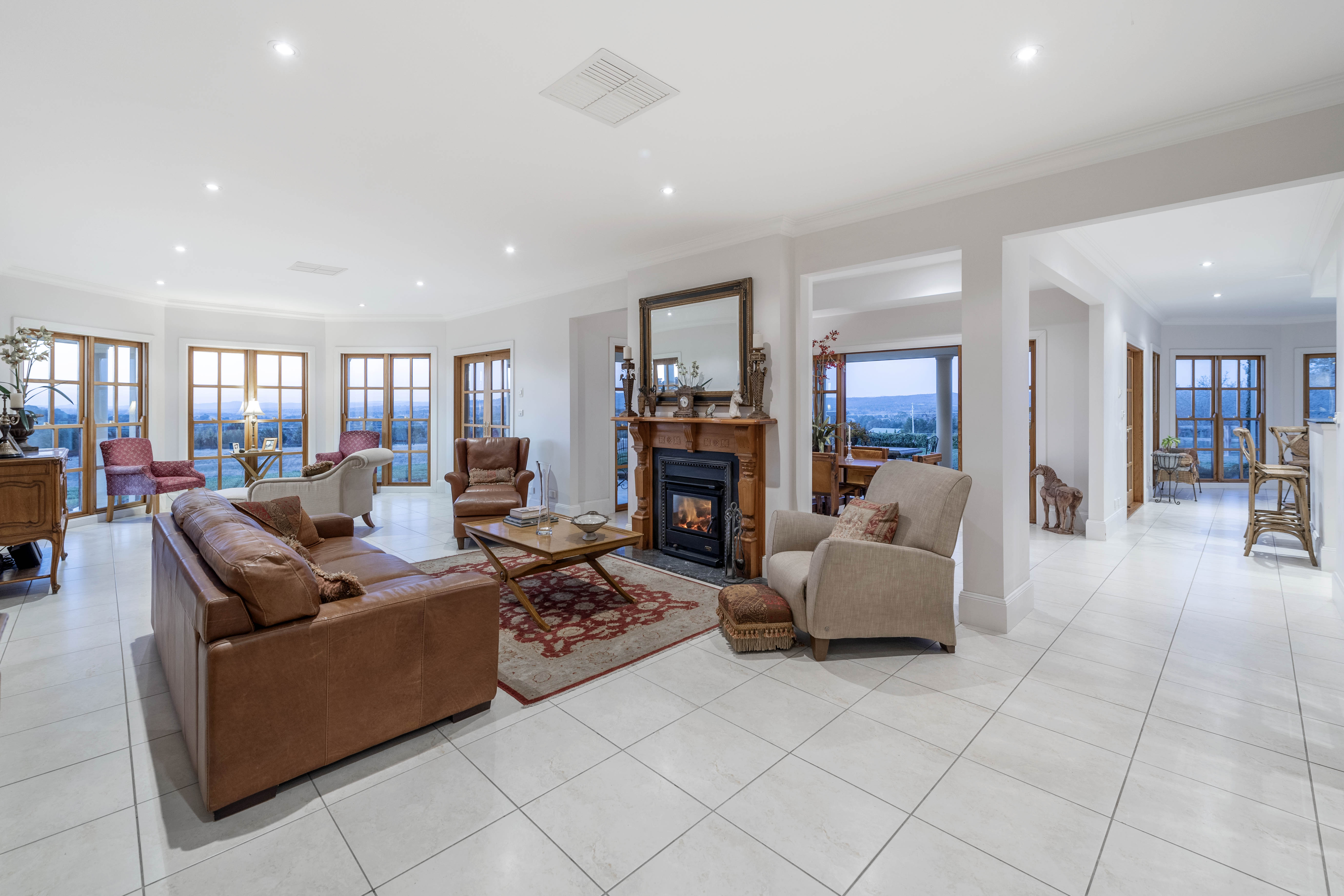 Sutton Estate enjoys the best of both worlds – it has the sense of being away from it all, but it's close to all the conveniences of Canberra, Gungahlin and the airport. Some would call it the perfect balance.
Auction: 5.30pm, June 27
Agent: Belle Property Queanbeyan, Ryan Broadhurst 0417 513 896