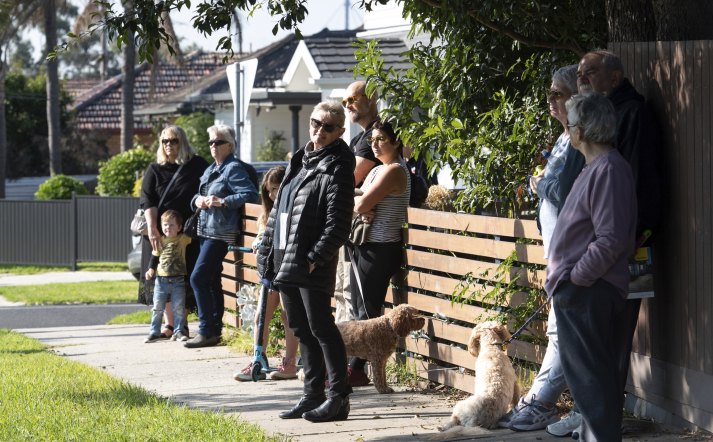 Yarraville house last sold for $1.62 million passes in at auction on $1.405 million bid
A three-bedroom house in Yarraville that sold for $1.62 million in December, passed in at auction on Saturday on a bid of $1.405 million.
The vendors were selling 76 Benbow Street, in inner-western Melbourne, after unforeseen circumstances in the family meant they were no longer able to move in.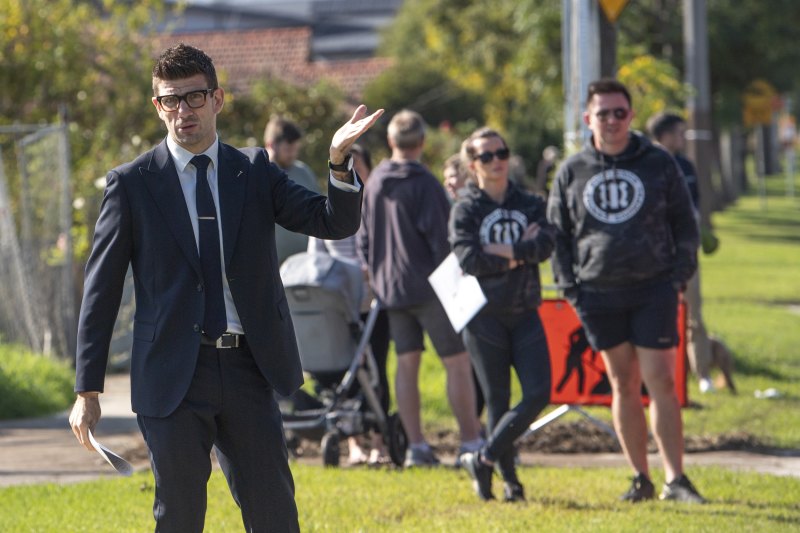 Bidding opened at $1.2 million and two parties made conservative offers before a vendor bid of $1.4 million was made. After one more bid, the property passed in for negotiation.
Ray White Seddon selling agent Mat Crothers said he was not surprised the home had passed in, with agents now negotiating with three to four interested buyers who had held back at the auction.
"I think often what people will do is sit back and wait to see what happens," Crothers said.
The vendors were also not surprised with the outcome but are hopeful the property will sell this week. They are also hopeful of getting a good price in the deal, Crothers said, even if it is below what they invested in the home.
"They paid $1.62 million at Christmas … they knew what they paid and, in a perfect world, they would get it back," Crothers said.
Agents said the frenzy of the market has slowed, with buyers shifting from FOMO (fear of missing out) to FOOP (fear of over-paying) at auctions over the Anzac Day long weekend.
There were 583 auctions scheduled in Melbourne on Saturday, the second quiet long weekend in a row. By evening, Domain Group recorded a preliminary clearance rate of 66.2 per cent from 405 reported results, while 40 auctions were withdrawn. Withdrawn auctions are counted as unsold properties when calculating the clearance rate.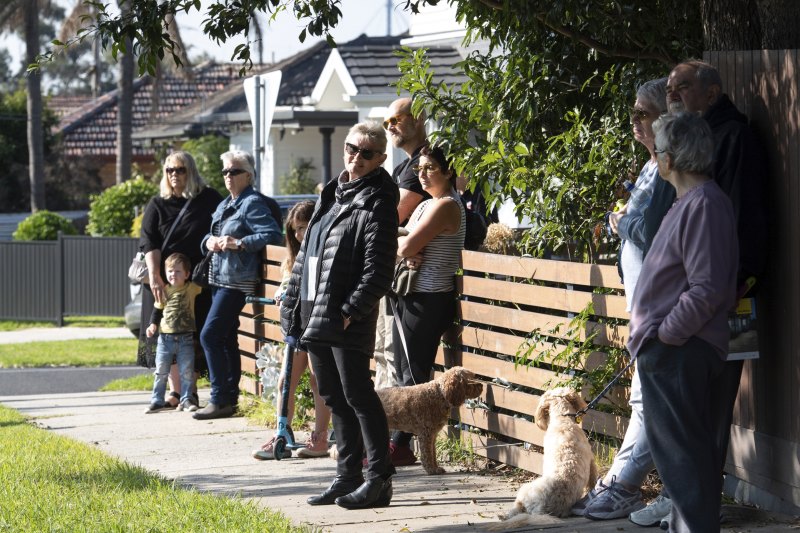 Other homes secured convincing sales, such as a five-bedroom home at 30 Windsor Drive, Avondale Heights.
The house, owned by the vendors since being built in the late 1980s, and not updated since, sold under the hammer for $1.46 million.
Four bidders competed with an opening bid of $1.1 million setting the scene. The home was called on the market after just three bids, Moonee Valley Real Estate sales manager David Gigliotti said.
An owner-occupier couple won the auction, he said.
Gigliotti said the street was popular, given its close proximity to parklands and shops, but the home was also popular as it was priced reasonably.
"As long as they're priced well the market is still really strong. If the vendor reserve price is reasonable it will sell. If a vendor is a couple of per cent off, then they'll notice it," he said.
Not too far away, in Oak Park, two units owned by the same vendor both sold under the hammer, to two different buyers.
The first at 79 Winifred Street sold to a young family who snapped up the well-kept two bedroom unit for $690,000.
The second, a three-bedder at 79a Winifred Street, was bought by a first-home buyer for $920,000, above the advertised reserve of $750,000.
Nelson Alexander Pascoe Vale partner Matthew Febey said there were five bidders at each auction, and all competed.
"The vendors had some hesitation selling on the Anzac weekend, but there was an 80-strong crowd there today, so long weekends don't really impact the auctions," Febey said.
On the other side of the city, a newly renovated home at 10 Holmby Road, Cheltenham finished well above its $1.75 million reserve, when it sold for $1.97 million.
Ray White Cheltenham director and auctioneer Kevin Chokshi said the buyers, a young couple, paid the highest price in the suburb for a three-bedroom home with no garage.
"It's a really popular part of Cheltenham because it's beachside, but it's also in the Beaumaris Secondary College zone and Mentone Girls' Grammar," Chokshi said.
"Everyone wants good quality stock, so smaller and unrenovated properties will find it a bit harder in the market."
Mr Chokshi said the vendors were over the moon with the sale.
In Sandringham, a three-bedroom unit at 3/90 Bay Road sold for $1.3 million, above the $1.2 million reserve, after seven bidders competed.
The unit had been fully renovated by the vendors who had owned the property since 2018. They are now looking to upsize, Buxton Sandringham director Richard Slade said.
The auction opened with a lowball bid of $800,000 with a follow-up vendor bid taking the price to $1,050,000.
"There were a lot of bidders but none of them were highly spirited – the urgency is just not there anymore," Slade said. The buyers were a young family purchasing their first home in Australia, he said.
The three-bedroom single level home was "a unicorn in the market," given they were rarely being built anymore.
Three-bedroom, two-bathroom homes were some of the most popular in the market, he said.
Though it was a happy coincidence for the Anzac Day weekend, a house at 26 Anzac Avenue, Hurstbridge also sold under the hammer for $893,000.
Morrison Kleeman Estate Agents' Ciaran Brannigan said three bidders competed, while other interested buyers did not have a chance to raise their hands after a flurry of bids.
Bidding opened at $750,000 with advances of $10,000 taking the price to $820,000. Bids of $5000, $2000 and $1000 followed to take it to its sale price.
Downsizers bought the three-bedroom home, built in 1949.
The vendors, who had owned the home since 2006, were moving closer to the city, Brannigan said.
"It's a really good location and a flat block which is hard to come by in the area," he said.