Your Domain: Peek inside a graceful eight-bedroom art deco home on Perth's Swan River
With its bold curves in flow with the neighbouring Swan River, this Perth home is truly unforgettable.
The mammoth eight-bedroom home in Applecross sits alongside a long line of dream homes, each with their own architectural flair and all with north-facing views of the river; the clincher.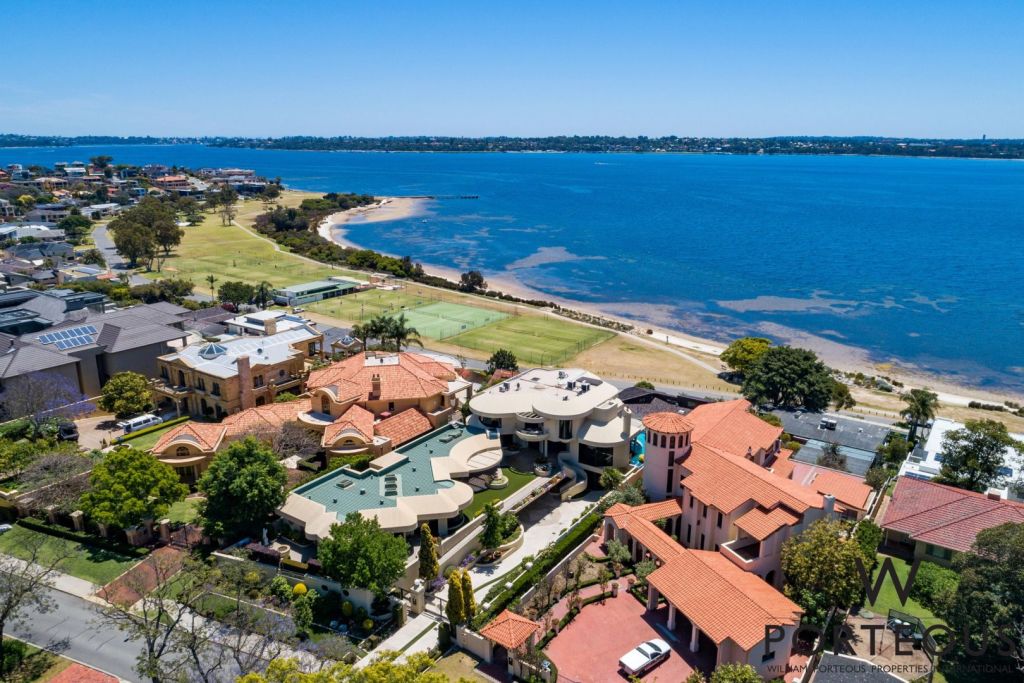 But what most of the homes on Duncraig Road don't have is direct river access, unlike number 26. Here you have walking access to the river foreshore and parks – a selling point hard to ignore.
This home also stands out from the street for its art deco twist on a classic contemporary mansion. The neighbouring homes are distinctly Mediterranean with their terracotta roofs and arched windows, but this home's innovative form looks futuristic in comparison.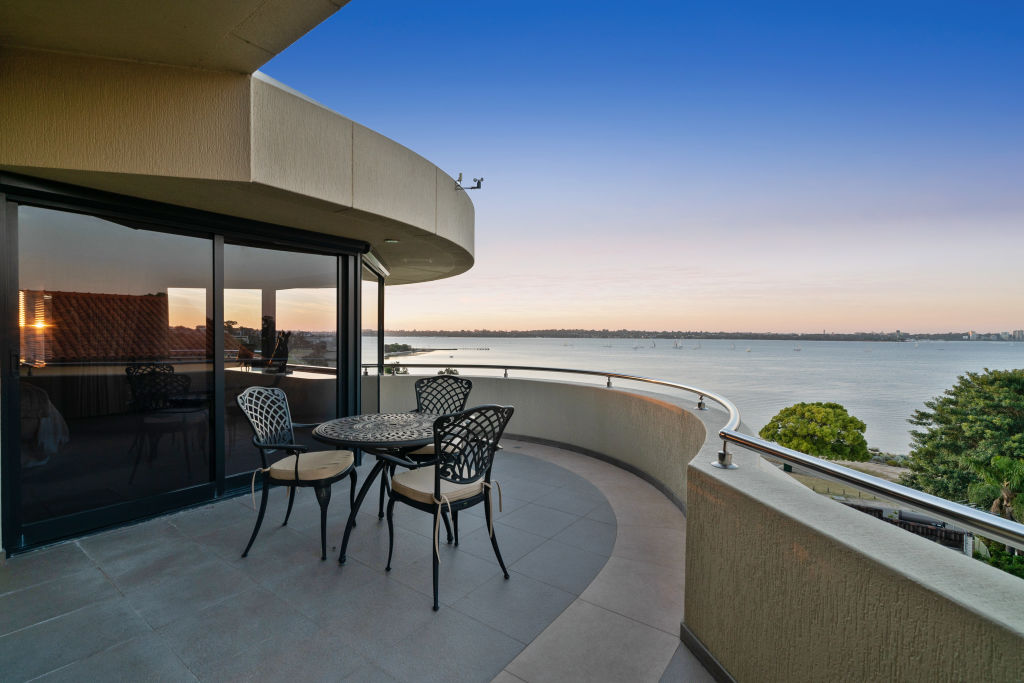 Inside, the curved shape of the building means living areas like the kitchen, theatre room are cosy in a way angular rooms can't replicate. Furniture and fit outs have been selected to flow naturally with the home, creating warm and inviting family areas.
The top, third level is where you'll find an impressive master suite complete with a double balcony for enjoying the panoramic views of Perth's Swan River, from the CBD all the way to Fremantle.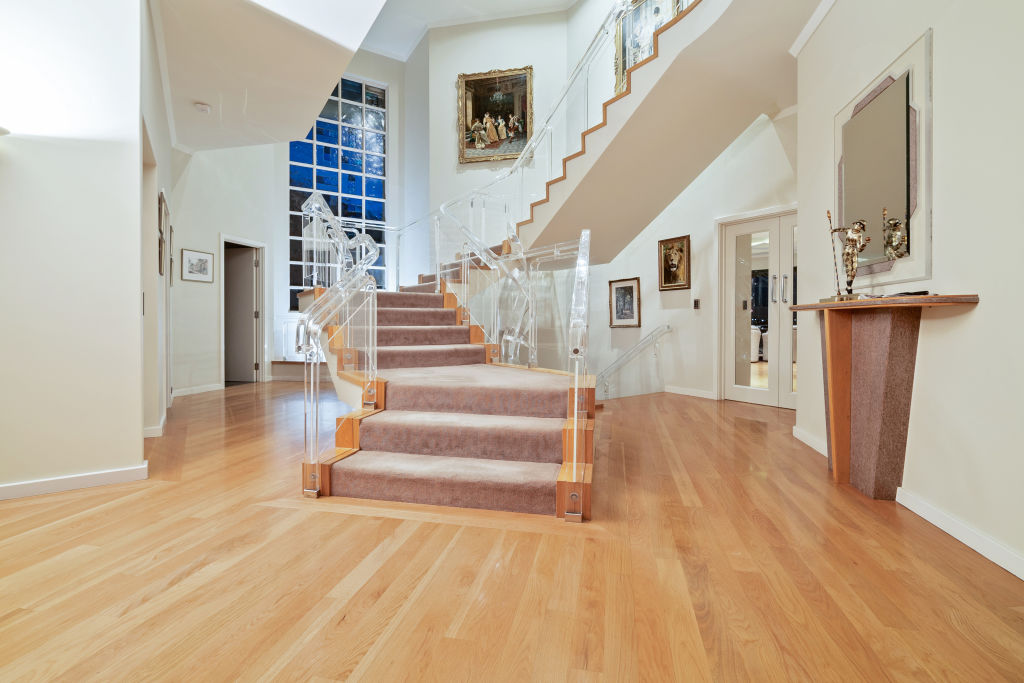 That's all just the main house. A guest house was added to the property in 2009 which could be a luxury home within itself. It has its own dedicated lift from the home's garage, fully equipped kitchen, laundry, two bedrooms with ensuite bathrooms and walk in wardrobes – perfect for all the friends and family that will be lining up to visit.
The house is being sold by Peter Robertson at William Porteous Properties International with an asking price of more than $11.5 million.
Your Domain airs at 10am on Saturdays on Nine. Catch up on all episodes on 9Now.