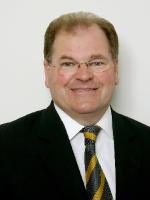 Warren Stuart
Raine & Horne Sorell
Over the past 20 years Warren has established himself in the Real Estate industry as an experienced professional whose priority is honesty and integrity in his dealings with his loyal client base whether they are buying, selling or investing. His depth of knowledge and professional manner continues to result in outstanding outcomes for his valued clients. Since becoming principal of Raine & Horne Sorell & Tasman, Warren has built up a team of professionals who are passionate about real estate, know the area intimately and ensure their clients receive friendly, personable and professional service whether you are buying, selling, renting or financing. A local resident, Warren enjoys being involved in and supporting the local community and events, spending time with his family, along with his interests in football, the beach, fishing and of course, the occasional round of golf.
Listings by Warren Stuart
warren is very professional and easy to talk to
Seller recommendation, Sorell
174 weeks ago
They are very. Professional when it comes to selling with photo shoots.their various. Ways they advertise very happy with the sale of our home
Top Result!
Seller recommendation, Sandford
185 weeks ago
Warren's knowledge of the market we were in was excellent. He is a true professional and achieved a result we were very happy with - a price above our expectation
extreemly satisfied
Seller recommendation, Forcett
186 weeks ago
extremely happy with the professional manner that warren and his team handled the sale of our property and have recommended him to others and will continue to do so.
16 KAROOLA RD LINDISFARNE
Seller recommendation, Lindisfarne
264 weeks ago
Warren and Anne Stuart successfully negotiated and sold our property in a challenging market with minimum fuss and stress for us. They were thoroughly professional
Re sale of 18 Amelia Court, Sorell.
Seller recommendation, Sorell
267 weeks ago
Warren and Anne Stuart recently handled the sale of our property at 18 Amelia Court, Sorell. We can't praise them highly enough for their professionalism, sincerity,
Recommendations provided by