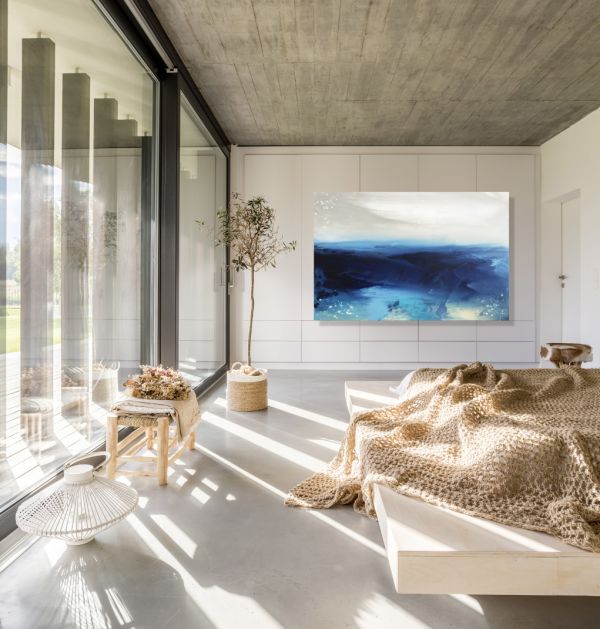 Stroke of genius: Canberra artist Kathleen Rhee on how art affects happiness in a home
Before scrolling, tweets and carefully curated Instagram posts were the order of the day, the French Impressionist movement of painting en plein air reigned supreme. With the newly invented box-easel in hand, artists took to the outdoors for amusement and enlightenment; an act not lost on local artist Kathleen Rhee.
Taking shape in her Jerrabomberra studio and bound by the ceaseless inspiration nature gives, Rhee's soft and dreamy paintings depict moments of this earth as she experiences them, through emotion, thought and mood.
"My artwork is an honest inner reflection of my feelings and representation of the gentle beauty in my surroundings," says Rhee.
"Created intuitively, I want my paintings to transport the viewer to a place of meditative calm and experience a pure radiating energy."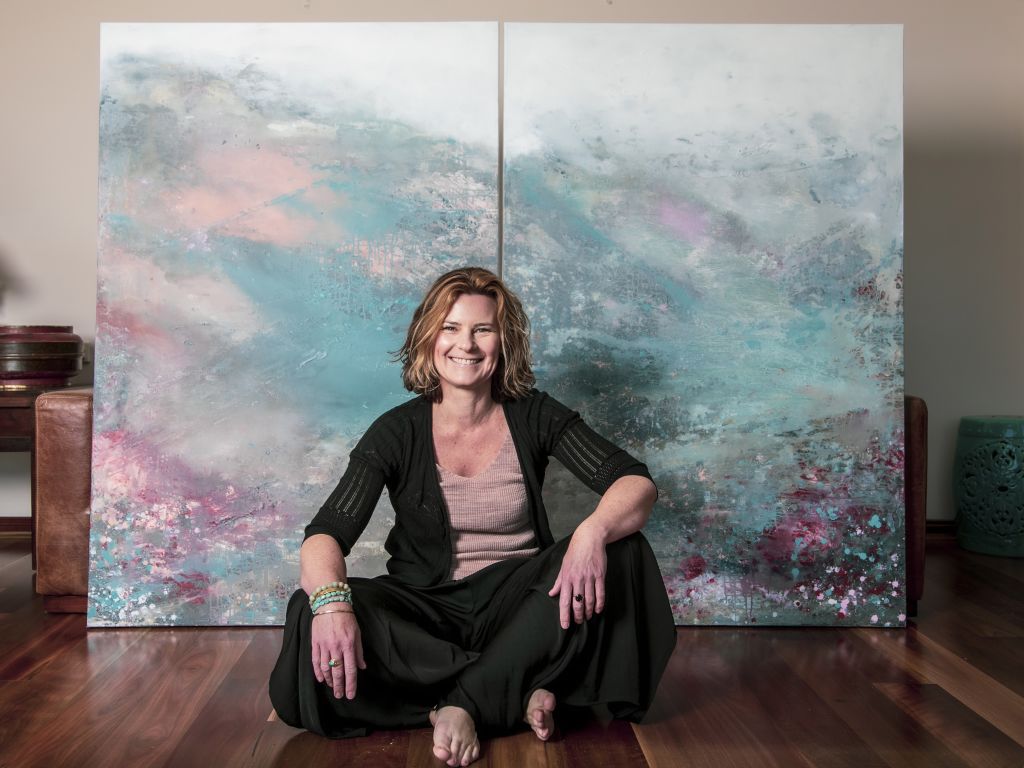 Check out her website and you'll see that Rhee has travelled and studied all over, starting from Brisbane to New York, Melbourne, Japan, Seattle and landing back here in Canberra, gathering artistic techniques and personal understanding along the way.
It was in Melbourne that Rhee completed her studies of art therapy at the Initiatic Art Therapy School and where she says she learnt how to connect and access inspiration and to create freely.
"My decision and deep need to study art therapy changed me," she says.
"The world can be a hard and stressful place … any amount of time for kindness, assisting, teaching and guiding people to create is very important."
Rhee is passionate about bringing art to her community, wherever that may be, in the hopes of bringing the outdoors in and sharing the wonderful benefits and effects it can have when looked upon frequently.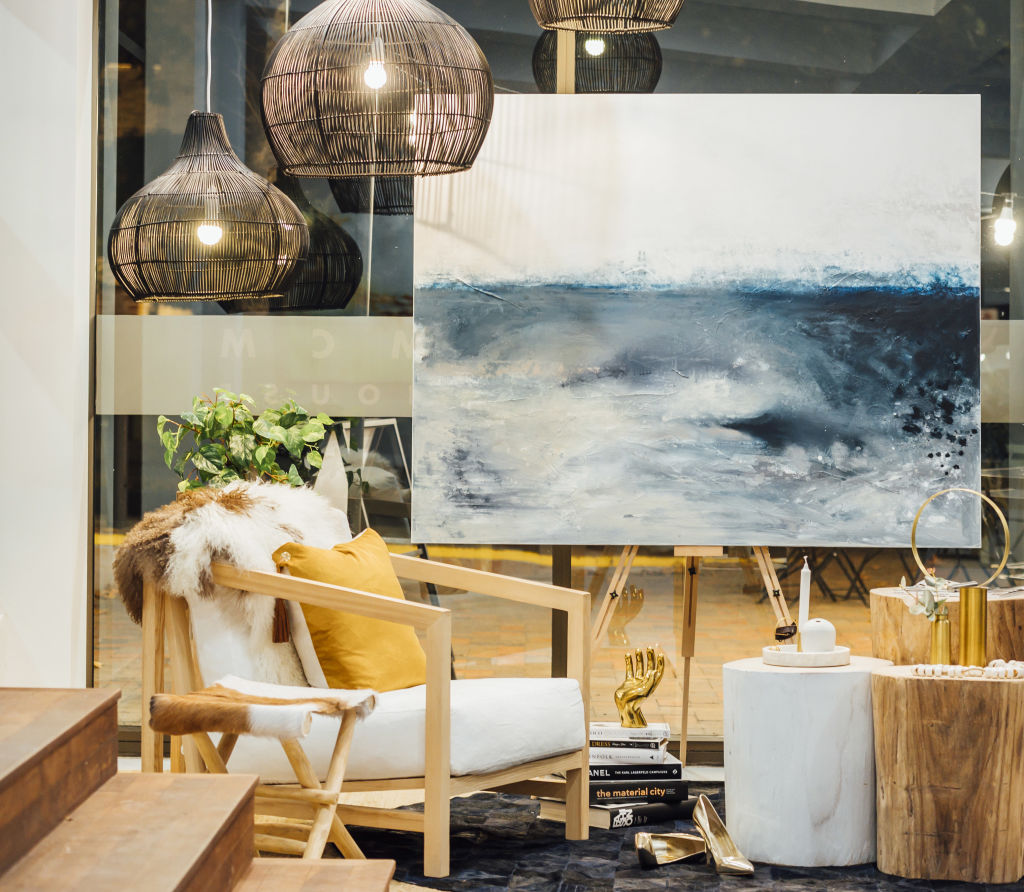 "We spend so much time indoors now. I believe having art we love to look at every day can make a big difference, making us happier and calmer," she says.
For the past 10 years, she's worked with preschool children and disability groups facilitating art projects and classes and also works on-call assisting in the Canberra Hospital School.
Rhee appears altruistic and optimistic to the last so it's no wonder that her work reflects this sense of tranquillity.
Each painting has a tangible liquidity to it as if the paint is about to begin sliding across the canvas. Rhee achieves this aesthetic by layering sketches, water and blocks of colour until the blended outcome mirrors what she thought and saw as well as how it affected her state of being – a process that happens over days or even weeks.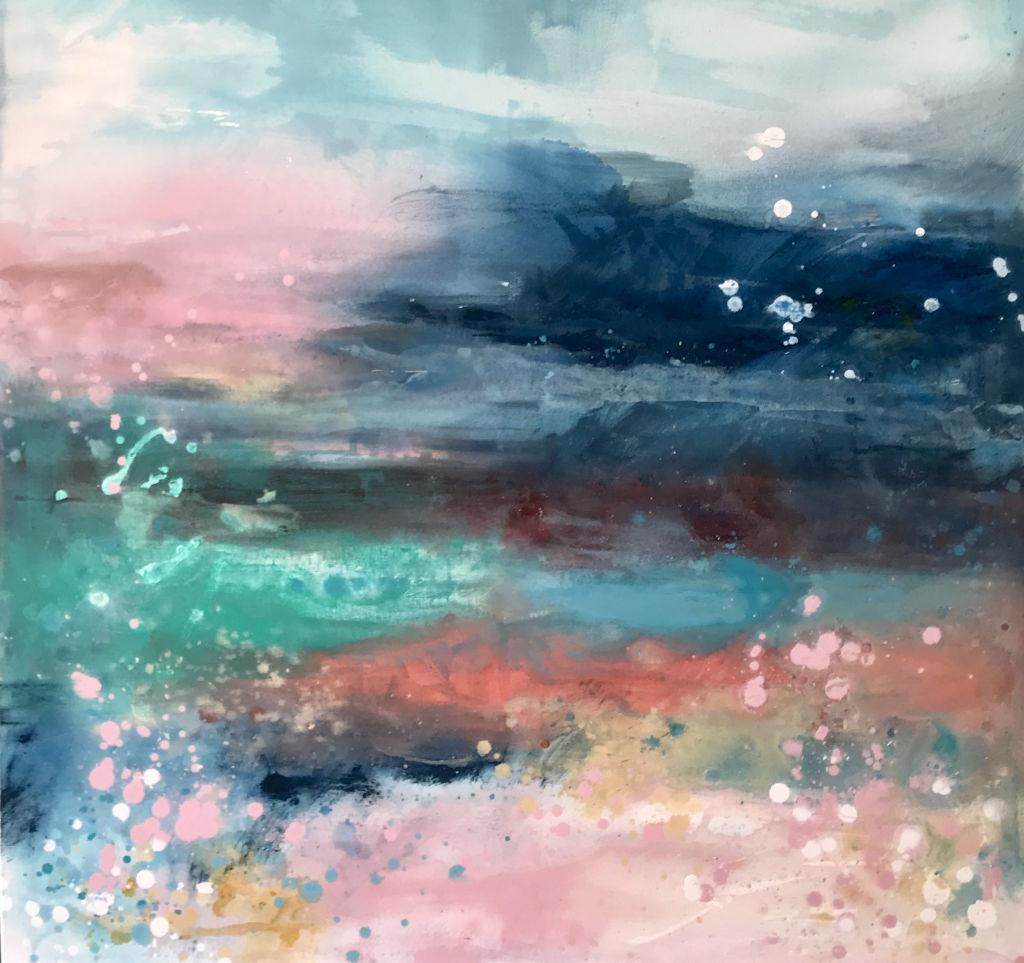 As is true for any abstract work, there's a subtle subversion in Rhee's land and seascape series which comes through in the form of colour. The realistic earthy hues of mountains are replaced with her signature romantic pinks, yellows, teal and grey that shift the tone to one of light and airiness.
"I feel colour. It's always telling me a story and influencing my mood," she says.
"Colour in nature is always changing with the time and light of day. I love to photograph when I walk every morning and evening to observe each amazing colour, so vibrant they don't look real."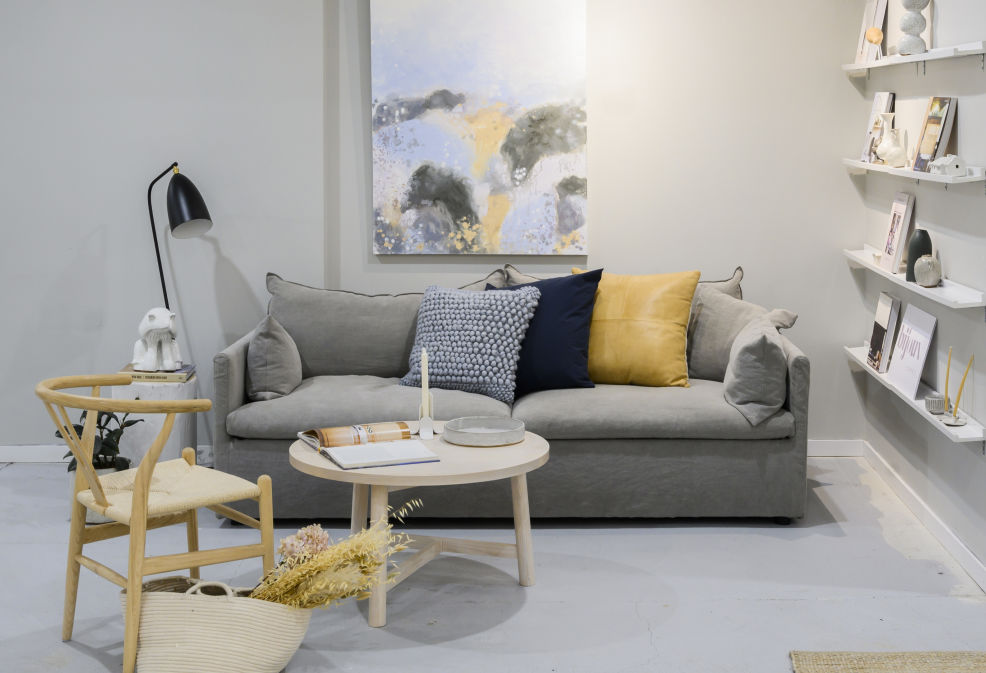 To honour nature even further, Rhee prefers to stretch her own canvases, using raw unprimed canvas to reduce her use of toxic materials. As a bonus, the material gives a soft, textured finish and the acrylic paint is fast drying which is perfect for Rhee's layering method.
In the months and weeks to come, Rhee will be upsizing her studio, exhibiting at the Art Lovers Australia Reveal exhibition on the Gold Coast in November and, closer to home, will be painting at the BDA Interiors Brush with Brunch event in Manuka in early summer.
Looking towards the future, Rhee is following in the footsteps of Monet and Manet as she eagerly awaits the news of an art residency in France beginning next year. In a time when our earth is grieving, Rhee's encouragement to go out and experience nature as the French artists once did has never felt so poignant.