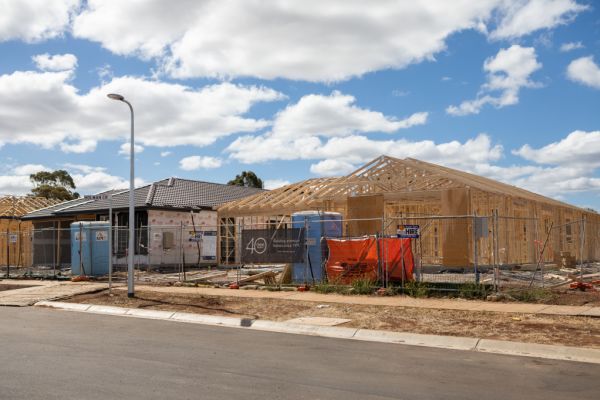 How master planned communities affect surrounding homes
Plans for the new master planned community Jacaranda Ponds have just been submitted to the NSW Planning Department, making it the latest in a rash of master planned communities to sweep the nation.
Assuming the project goes ahead, which looks very likely, Jacaranda Ponds will transform the north-western Sydney suburb of Glossodia where it's located, which at the moment is an elysian expanse of small family farms. Local residents are nervously wondering what it will mean for property prices.
Scott Kuru, co-founder of Freedom Property Investors, says different factors determine whether the value of properties adjacent to a master planned development will rise or fall.
For instance, the expansion of Melbourne's airport as part of a master plan which includes a new runway is more likely to drive prices down or shift neighbouring real estate into a slower growth cycle due to the impact of the flightpath.
"But property prices near other master planned communities could rise if the development means the area will benefit from access to newly created community facilities," Kuru says.
Alex Jamieson from AJ Financial Planning says the direction of property prices depends on the type of the master planned community being built.
"Land being developed as part of urban sprawl through predefined development corridors can present interesting opportunities for existing landowners," he said. "The value of your property should rise if you're sitting on acreage next door to a planned community."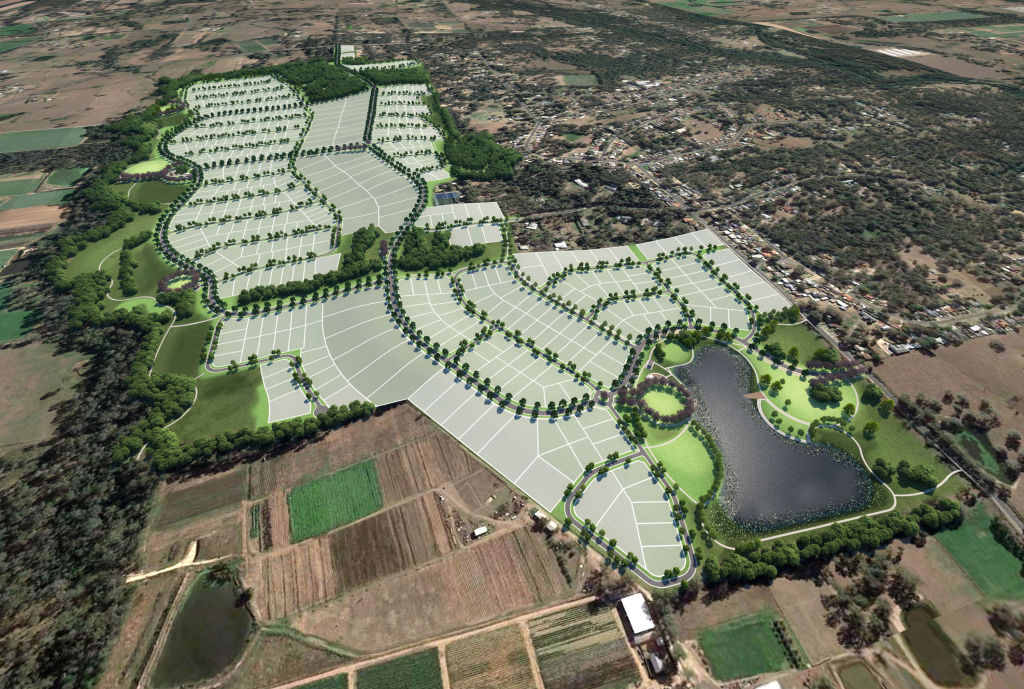 Jamieson notes the size of the project and the quality of the developer will also influence local property prices. "The type of properties being built also play a part."
But don't expect any immediate impact on house prices just because a new development is taking shape.
Master planned communities can take decades to be fully constructed and established. The commensurate flow-on to property prices can take just as long. The exception is gated communities, which can have a more immediate upward influence on property prices in the area in which they are located.
Market factors also matter, says Marcel Russ, a director of property development firm Wallum Properties. "The exception is englobo parcels [those with subdivision potential] or larger landholdings with development potential, which usually benefit from new projects."
The type of buyer the new development attracts will also affect property prices. Professionals will push prices up, but properties developed to be rented by Airbnb hosts will not.
Should you stay or sell?
Whether to sell to the property developer is often a question on local residents' minds. "Sometimes it's advisable to sell adjoining land to the developer to avoid the nuisance of earthworks and construction," Kuru said.
"Property prices can also suffer because supply in the local area increases as a result of the new development. So it is worth considering selling, especially if you hold property that has a good size block or is in a strategically beneficial spot for the development"
Investment property specialist Peter Kennedy from Peter Kennedy Consulting says the impact of tradies coming and going should be a consideration. "Think through whether you can stomach tradies' early starts, showing off their new exhaust to their mates, loud music you've never heard before, colourful language and union visits," says Kennedy.
The early arrival of trucks, disrupted traffic flow, mud on the roads and the loss of car parks on the street for visitors should also be contemplated. Also don't be under any misapprehension the project will finish on time. Disputes and poor weather will almost certainly delay completion.
"Any lack of financial strength on the developer's part could hijack the site mid-construction, leaving you with a long-term eyesore or, worse, a white elephant," Kennedy warns. He says there's a heightened chance of this at the moment, given travel restrictions are keeping many overseas buyers out of the country.
Above all, Kennedy urges anyone living near a new master planned community to educate themselves about the project's true impact. "Know what's going to be built. Work out whether it will block natural light and find out its effect on traffic. The project may prompt a constant flow of delivery riders dropping off a heart attack in a bag to new residents."
The message to local residents is to really look into the detail. Car stackers you hear from your bedroom night and day will destroy the local ambience. But a quiet community of older residents may be a joy next door.
Talk to experts and make your decision based on fact. You could find you're now living on a gold mine, or you could be in for a nightmare. Every development is different and only proper research will determine what the outcome for your property will be.