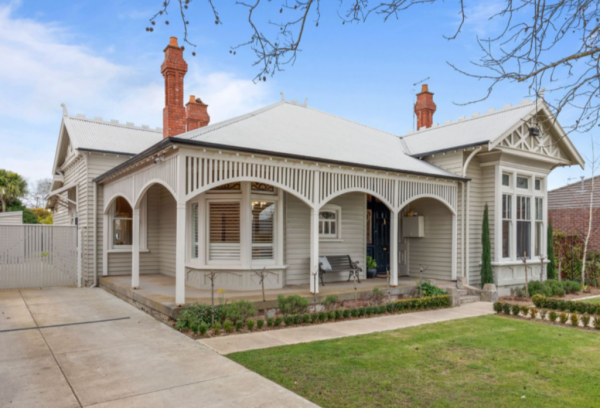 Five tips for buying into a booming regional market
I know I'm not alone when I say the meaning of "home" changed dramatically for me in 2020.
During Melbourne's first lockdown, the tenant in my investment property moved out and no suitable replacements presented.
I made the decision to sell, thinking that I would take the funds from the sale of my unit and buy a home in a regional town, as there was no longer a reason to stay in my inner-city rental. I could perhaps afford a freestanding house within 90-minutes of the CBD.
I'd been incorrect in my assumption that property prices would remain subdued for an extended period. By the time I'd sold and started looking in late 2020, great properties were snapped up in a matter of days. In one instance, I called an agent regarding a property that had been listed that hour, only to find there was already an offer on the table well above my limit.
I had to get on the front foot if I had any chance of making a successful offer. Here's are my tips for securing a regional home.
1. Get pre-approved before looking
I'm looking in the Victorian town of Ballarat, where prices were up 7.6 per cent in 2020. It's a seller's market, and the heritage cottages that I like are crammed with prospective buyers each weekend.
In addition, increased interest from city residents has affected the pricing dynamic, with many people in a position to spend over and above the price guide. I needed to be ready to make an offer immediately.
It took about six weeks from an initial conversation with my broker regarding finance to getting my pre-approval. During that time, I missed out on a property because my offer was "subject to finance", and those in the position to make an unconditional offer had the upper hand.
It's advisable to have the approval before you go shopping in order to avoid disappointment.
2. Get to know the local real estate agents
In booming regional locations, there aren't many properties sold off-market, and once a listing is live online, people inquire immediately. I've spent many weekends driving to Ballarat and inspecting properties that I know aren't right for me, only to meet the agents in person and explain what I'm looking for.
Recently, I was invited to inspect a property while they were taking the advertising photos. It went online a few days later, but I had the advantage of inspecting early and deciding whether this was a property I wanted to make an offer on.
It can be hugely beneficial to have access to these pre-market viewings, which you'll only get if you're on the agent's radar.
3. Don't neglect your due diligence
It's essential to move swiftly in a competitive market, but you can't neglect the due-diligence process, especially in regional towns.
If the property is in a bushfire-prone location, get a few quotes to see what the insurance impact might be. In my case, I looked at a property in a bushfire-prone location that was going to cost me more than $3000 a year to insure.
If you're considering land, make sure you find out if there are any caveats on that land that impact your potential to build. If the agent doesn't supply a building and pest inspection report for a property, you'll probably want to arrange one independently, which may set you back a few hundred dollars. Even if they do supply one, be mindful that it's not necessarily independent, and may have been prepared in the vendor's interests.
4. Be prepared to wait for the contact
Increasingly, I have found that the contract is not necessarily ready to review when the listing goes live. I have made offers on properties before I've seen the contact. Given I haven't signed anything, my offer is tentative, but it can be frustrating to wait for the documents.
If I have a verbal offer on the table, I contact my conveyancer and let them know that I will be sending a contract for review as soon as I have it. Conveyancers are often busy, and you don't want to wait too long to have the contract reviewed.
5. Hold out for the right home
Regional towns are inherently small, and the available stock may be limited, which increases competition. It can be tempting to rush into a purchase when you know the area's prices are rising fast. I just recently got into a bidding war over a house that needed a lot of work and went to the top of my limit in an attempt to secure it, but I was out-bid, with the house selling for more than $70,000 over the price guide.
It's disappointing, but I don't want the fear of missing out to drive me into financial stress. This is a long-term investment that requires a regional move, and I want the property to enhance my lifestyle, not diminish it.
Nicole Haddow is the author of Smashed Avocado: How I cracked the property market and you can too.