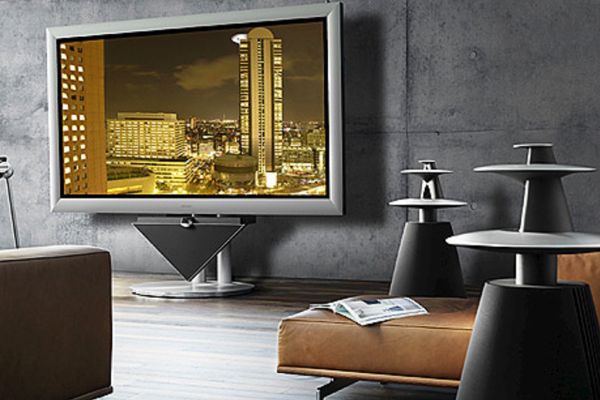 How to make your dream home
Building your home is exciting but there's quite a checklist to ensure it goes to plan.
Imagine being able to have the house you've always wanted, new and tailored to you and your family. To be able to choose everything from the exterior finishes to the size of the bedrooms, the bathroom fittings to the kitchen sink.
Selling the dream is the ultimate marketing ploy of many house and land packages, whose luxurious display suites promise a taste of things to come.
Unfortunately, though, they don't always reflect a true picture of how a dream, if not properly controlled, can turn into a nightmare.
For first home buyers, the do's and don'ts of building from scratch can be especially daunting. While many are seduced by the "visibles" (fixtures, furnishings and fittings), they often don't realise it's the invisibles that can make or break the build.
To make it a success, attention must be paid to the time span and building within the budget.
Buyers may be able to find a house and land package for a quarter of the price of a small terrace in Carlton, but the flip side is they must cope with the time, effort and stress that goes towards building a home.
The display suite may offer all the bells and whistles – a theatre room, an outdoor area, beautifully landscaped gardens – but many original contracts offer only the house base price.
Unless controls are built into the contract, buyers can see costs escalate with building delays or even something as simple as changing their minds about a surface finish.
It's an adage but half the battle is won if buyers do their research before they leap in. They should study locations, check out developer and builder portfolios, and work out which finance options, contracts and warranties best suit them.
"The single best piece of advice that I can give a buyer," says Paul Wolff, director of Porter Davis Homes, "is do your homework. Clients shouldn't be too eager to jump in because they've been wooed with a great proposition.
Get all the info that answers all the questions before jumping off the deep end."
Finance is one of the first stages in the process. Most lending institutions have variants and packages available to suit individual circumstances, so shopping around can save you thousands.
Many companies offer land and package deals but they might not always be the best way to go.
In a competitive market, developers and builders offer special deals  the inclusion of landscaping, or carpets and curtains or letterboxes and driveways  that might otherwise cost more.
"It's wise for a buyer to make sure, if they walk into a display home, that they know exactly what inclusions are in their home," says Brad Paddon, state development manager of Stockland, Australia's biggest home builder.
"If they want a replication of a display home, they should double and triple check the inclusion list."
Buyers should specify with their builders exactly what is included in the price quoted. They should ask for a set of plans and specifications, as well as a list of additional costs for added features.
It's also important that they don't sign a contract unless it has been vetted by an independent and experienced building lawyer.
And it's important to find the right builder. Whether it's a big brand company or a small local team, their work speaks volumes, so word of mouth is often a good start. The Building Commission and local council also have information about registered builders in the area.
Get a number of quotes and examine the contract carefully  it should include a fixed date of completion and a fixed contract sum.
Porter Davis is one company that guarantees a fixed construction period. Twenty weeks, from a given starting date, for a single-storey, 30 weeks for a double. "It gives clients certainty and means the price you see is the price you pay," says Mr Wolff.
So what can hold up proceedings once you've bought the land, chosen a house and picked the builder? If it's in a development, very little. They will have checked the site conditions, got council approval and pre-arranged a building permit. If it's on a non-development site there could be objections and soil issues, heritage restrictions and easements.
Council approval is usually two months, but could take up to a year, which will have a knock-on effect on the building permit. And weather changes could hold things up even further.
Having spent many months before the building dealing with every element from flooring to door handles, the actual construction can seem a remote affair.
Buyers may be allowed the occasional site visit, but mostly they observe from a distance until the keys are handed over.
"Building your own home is undoubtedly a very exciting process and a highly emotional experience," says Mr Paddon. "You get to create the house you want, to suit your lifestyle, but we do recommend that buyers go in with their eyes wide open. It's like everything in life, a bit of cautious optimism is always a great way to start."
Think before you build
Costs may vary from builder to builder. But the typical cost to build a three-bedroom home can be broken down as follows:
* $165,000 (base price)
* Add theatre room: $15,000
* Add outdoor kitchen: $15,000-$30,000
* Add pool: $15,000-plus
The base price does not include site costs and estate guideline compliance costs, so it is not a complete "move-in" price.
Add $25,000 to this to do so.
The theatre room addition is a rough estimate
The price of the outdoor kitchen is also subjective, depending on what the buyer wishes to include: large cooktops, rangehoods, outdoor fireplaces etc.
Source: Stockland
Contacts
Porter Davis: www.porterdavis.com.au
Stockland: www.stockland.com.au
Burbank: www.burbank.com.au
Building Commission: www.buildingcommission.com.au