Mitch & Mark's builder from The Block shares his renovating do's and dont's
The last thing you want after planning a dream renovation is to realise you've wasted a significant amount of money on a mistake.
Equipped with 35 years experience, including working on Mitch and Mark's house on The Block last year, Jason Charles has seen the best and the worst of renovation projects.
He spoke to Your Domain  about his do's and don'ts when renovating a home.
Do: Have a 20 per cent overflow budget planned
A renovation that sticks to budget is rare, and Charles often tells his clients that before work begins.
Charles recommends having a 20 per cent budget contingency planned, which you can dip into e to if any surprises, like rotting walls or termites, occur along the way.
Don't: Skimp on the kitchen
It's a long-held belief that kitchens sell homes, and Charles agrees. While you shouldn't skimp on your kitchen renovation, you also need to be realistic about your budget.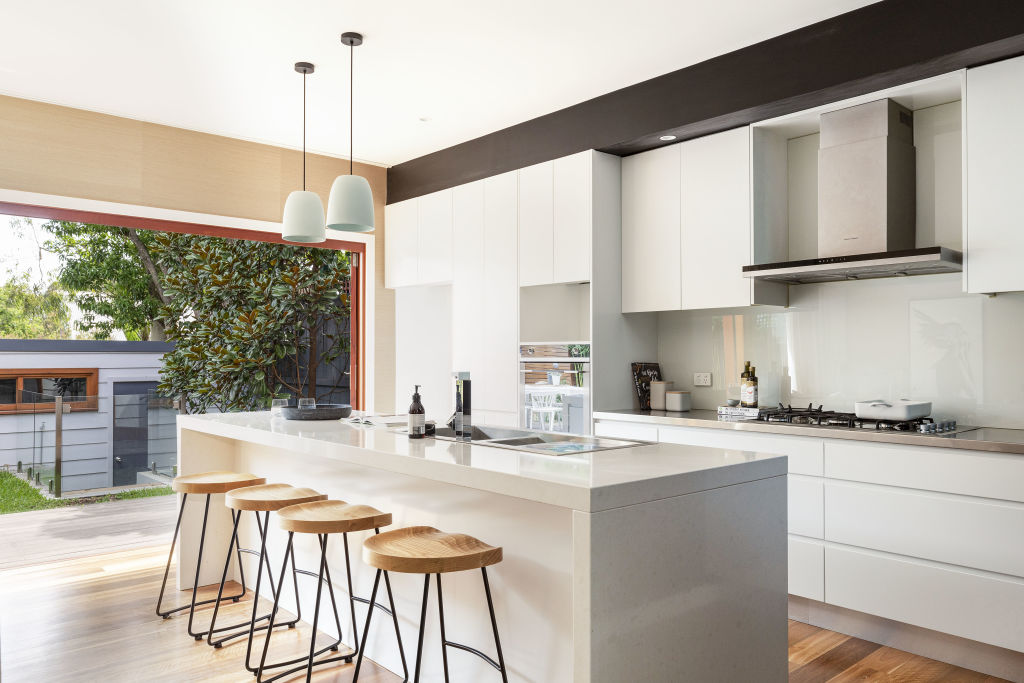 "It's worth investing your money into the kitchens," he says. "Small apartments, you're looking at $20,000 approximately. Small house, you're looking probably at $40,000 for a kitchen and [then] you're going up from there once you're get into the higher-end places."
Do: Start from scratch where you can
Not every job can be covered up with a lick of paint, and sometimes it is actually cheaper to start from the beginning.
For example, if your kitchen or bathroom cabinetry is outdatedCharles  says ripping it up and starting from scratch can lead to a better result.
"People think that it's just as easy as changing a couple of doors, changing some drawer fronts … it's quite a big job.
"I'd certainly suggest ripping it all out and starting again because it'd be cheaper."
Don't: Combine a stone benchtop with an undermount sink
Despite always warning clients against it, Charles says many clients still love the idea of an undermount – until it starts to chip.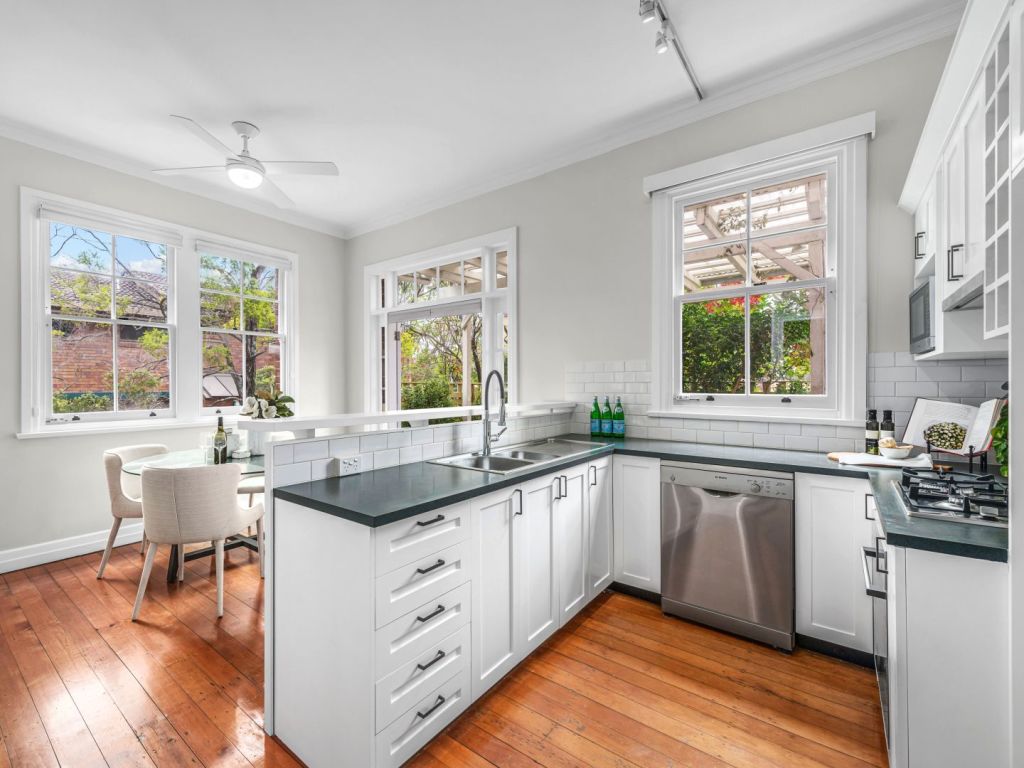 "You see it all the time and clients do love the look of it but it's just impractical with this edge showing, which big pots can chip quite easily."
Do: Add natural light with a skylight
Charles has found his clients often shy away from skylights, as they fear their installation can be costly. However they are usually a simpler method of  allowing more natural light in without moving or extending a wall or windows, which would require extra work from an engineer.
"Wherever you can put skylights, I'd put skylights.
"If you can't do a skylight, just put in four LED downlights on dimmers and you can brighten up the room as much as you like," he said for those on a tighter budget.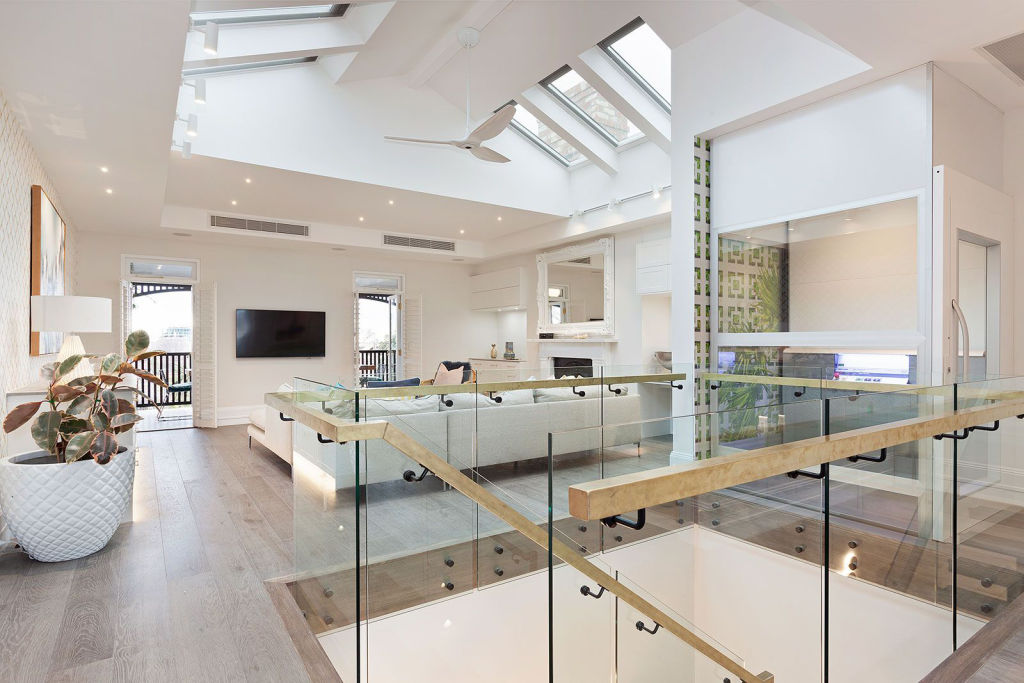 Don't: Cling to the original floors
If you're ripping up carpet to expose the original floorboards, Charles says often with a bit of polish they won't need to be covered with something new.
However, if your renovation is more complex and spans multiple rooms, Charles says new flooring is essential and clients shouldn't become too attached to what's "original". If you're cutting holes into your floors, engineered flooring is what Charles recommends.
"You're better off just just going straight over the top with engineered flooring. Then all your carpet areas will be the same height as that [and] all your tiled areas. Rather than having steps everywhere, it'll all be the one level."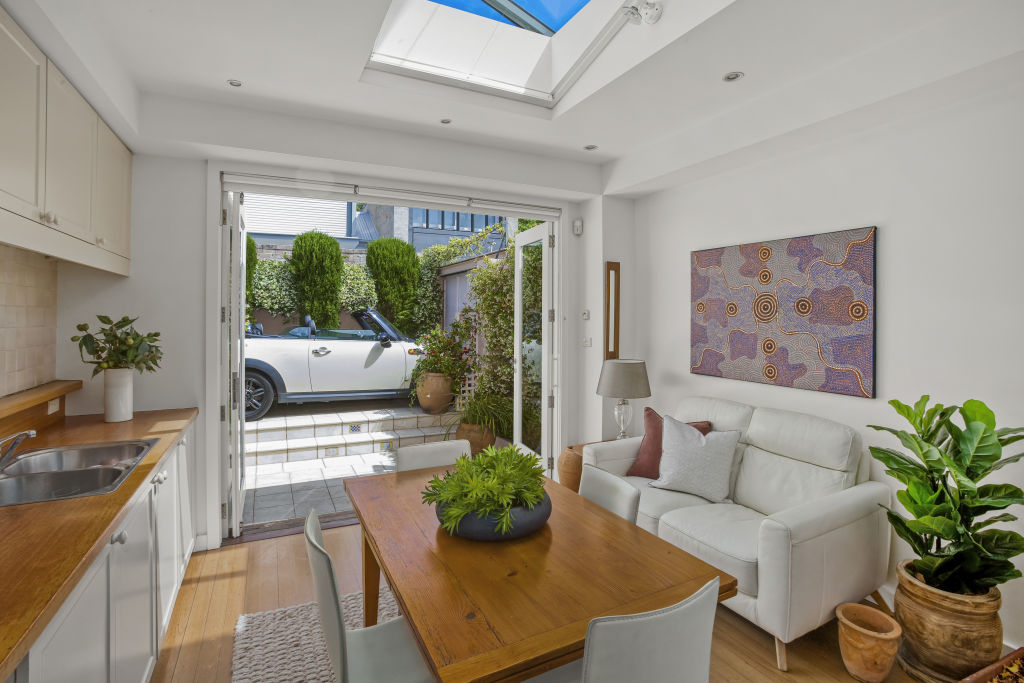 Do:  Go big with extensions
"Certainly don't be afraid to go big," Charles says. "A lot of people say 'I'm going to go three metres here instead of going six', because they think it's going to be double the price. It's certainly not like that. Because you're already doing the extension, you're already halfway there."
Don't: Choose dark colours
If you've got a small room, avoid closing it in with a dark timber or carpet choice.
White wall paint might sound boring, but it can work wonders at opening up a smaller space, he says.