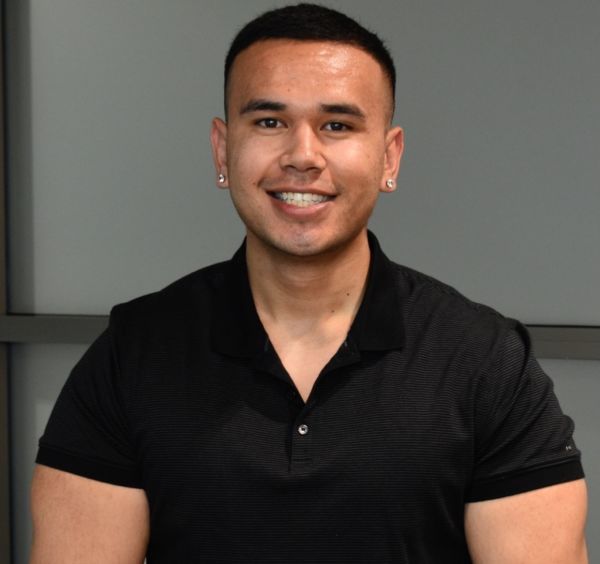 How a savvy 21-year old bought himself a house as a birthday present
Kelsey Kuru had a very happy coming of age indeed, buying his first property – a three-bedroom, two-bathroom terrace in the Montaine development in Mount Annan – in Sydney's south west on his 21st birthday.
Rather than taking the regular approach to money of most people his age, Kuru buckled down and saved a 5 per cent deposit in just over two years, buoyed by more than $70,000 worth of government incentives and rebates to which he was entitled.
"It wasn't until I was 19 I really changed my outlook on money and where I was going in life. Until then, I was like most young people – focused on having fun, keeping up with the latest trends and technology and going out all the time," he says.
"After dropping out of high school and realising I wasn't going to make it as a pro-NRL player, I had to think of something else to do. At first I took odd jobs, but then really dug in and made money wherever I could, working as a labourer in building, construction, pools and for an electrician.
"I cut out any extra spending and saved everything I could. Sure, I would have liked to go out, buy things and have fun. But I realised that when I hang out with the wrong people, it took me away from my dream and weakened me."
Kuru was eligible for the $25,000 HomeBuilder grant, a $10,000 developer rebate, a stamp duty exemption worth $24,585, and saved more than $10,000 by taking advantage of the First Home Loan Deposit Scheme.
It also helped that his father is Scott Kuru, co-founder of Freedom Property Investors, where Kelsey also works,  helping out with events, photography and social media.
Different paths
Kuru isn't the only young buyer to take a prudent approach to home ownership.
Matt Campbell, 31, and Megan Dodd, 25, have also just bought their first home. But they took their time doing it.
Campbell, who finished his commerce degree in 2010, has been working in Thredbo and at the Sydney Cricket Ground, combined with a six-month stint in Hervey Bay while Dodd completed her uni degree in sonography.
All this time, they have had a deposit saved for their first home, thanks to a savvy approach to investing.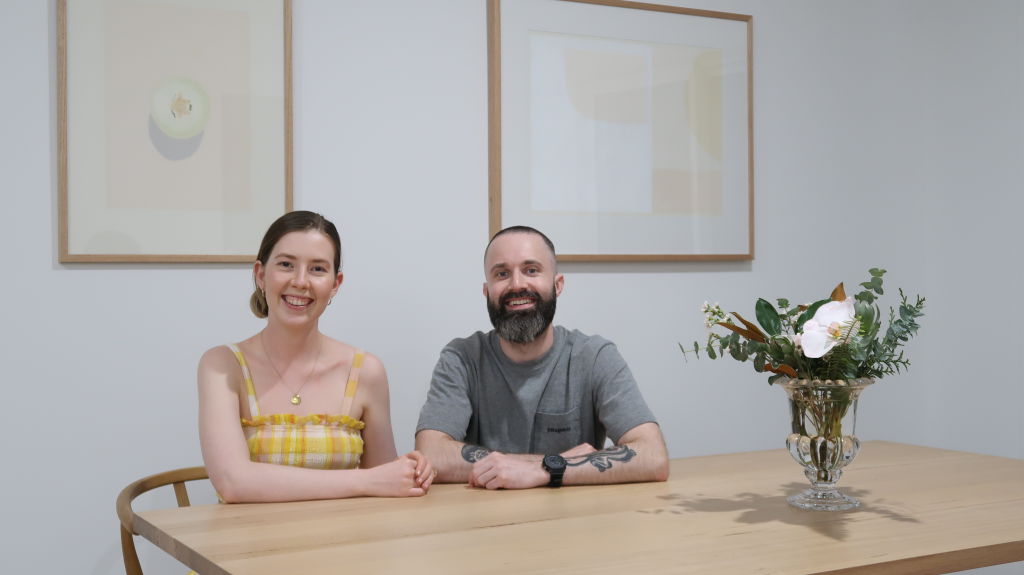 "My whole working life has been a story of low interest rates and low wage growth. In early 2018 I moved most of my savings from term deposits into a portfolio of ETFs with Six Park. Despite a global pandemic and recession in many world economies, my savings grew substantially via returns, reinvestment and making contributions along the way," Campbell says.
Now settled, the couple recently put a 25 per cent deposit on a three-bedroom duplex in Tullimbar in the Illawarra region of NSW, where they have been living for almost two months.
"We have a small front and backyard that Megan has transformed into a garden of veggies and fruit trees. We have beautiful views and look out across to the community veggie garden," Campbell says.
"We've finally been able to use real nails to hang some small artworks. That's been our house-owning highlight so far. A close second has been painting the back courtyard fence a Tuscan-type pink."
Campbell's advice to other aspiring first-home buyers is not to feel pressure to buy if you're not ready.
"Enjoy the flexibility of renting as you decide where you want to live. Keep your purchase price well within or under your budget – that way you can enjoy the process of getting furnishings and finishings without stressing. Your house should be a safe haven, not a catalyst for stress."
Schemes and incentives
Archer Mortgage Group finance broker Jasjeet Makkar says now is a great time for first-home buyers thanks to low interest rates and first-home buyers' deposit incentives.
"Government schemes mean buyers can purchase a home with a deposit of as little as 5 per cent with no lenders' mortgage insurance."
He also notes the shift to remote working means it's possible to live outside cities and buy affordable property.
Makkar has an interesting insight for first-home buyers. "Unlike the $10,000 First Home Owner Grants, banks won't consider the government's HomeBuilder grant [as part of savings] when you apply for your first mortgage. Eligible buyers will get the $25,000 available under this scheme with the first drawdown on their construction loan."
He says few buyers can take advantage of this incentive due to banks tightening lending rules during the pandemic and their laser-sharp focus on borrowers' income when approving home loans.
"The best way to use this government incentive is not to count it as part of your deposit and have enough savings to secure the property without it. The grant can be used later on to replenish your savings."
Checklists and compromises
Franze Developments' sales director Nic Cuni also has some advice for first-home buyers. "Number one, always do your research. Also, when you're looking for a property, take someone with experience with you."
Cuni also recommends looking at similar homes in the area where you're looking so you're comparing apples with apples. "Print out a list of things you want and also a list of things you're prepared to go without.
"You can't always get everything you want in the first property you buy. You might have to settle for a stacker instead of a fixed car park. Or you might have to buy a one-bedroom property with study without a balcony."
Also remember that while interest rates are currently low, this may not always be the case. "Calculate if you could still afford the repayments if the rate was 2 per cent to 3 per cent higher," says Cuni. "If you can, maybe pay off that much every month."
This article has been updated since publication to reflect the fact that Kelsey Kuru works for Freedom Property Investors.